Aam Aadmi Party is led by the chief minister of Delhi, Arvind Kejriwal.
The Aam Aadmi Party (AAP), founded in 2012 by Arvind Kejriwal, emerged from India's anti-corruption movement.
It was formed dude to the differences between party leader and founder Arvind Kejriwal and Anna Hazare.
It marked a shift in Indian politics with its grassroots activism and focus on anti-corruption. Gaining significant support, AAP won the 2013 Delhi Assembly elections and achieved a landslide victory in 2015, showcasing its appeal across diverse social groups and establishing itself as a major political force in India.
- By Hazel Gandhi | 6 Oct 2023 9:43 AM GMT
- By Srijit Das | 18 Feb 2023 9:49 AM GMT
- By Archis Chowdhury & Debraj Sarkar | 9 Dec 2022 12:38 PM GMT
- By Mohammed Kudrati | 9 Dec 2022 12:00 PM GMT
- By Archis Chowdhury | 8 Dec 2022 2:31 PM GMT
- By Mohammad Salman | 8 Dec 2022 6:54 AM GMT
- By Archis Chowdhury | 4 Dec 2022 12:16 PM GMT
- By Hazel Gandhi | 29 Nov 2022 9:02 AM GMT
- By Archis Chowdhury | 11 Nov 2022 5:49 AM GMT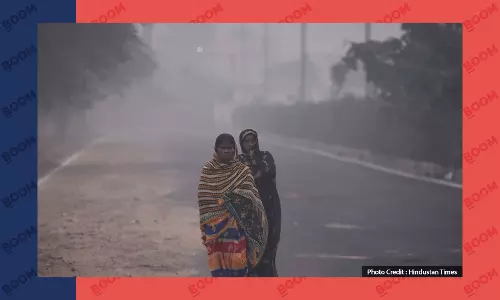 - By Kaisar Andrabi | 4 Nov 2022 12:53 PM GMT
- By Srijit Das | 4 Nov 2022 8:01 AM GMT
- By Nivedita Niranjankumar | 20 Oct 2022 3:37 PM GMT