Pakistani Doctors March In Solidarity With West Bengal's Doctors' Strike And Other News You Almost Believed
In this week's News You Almost Believed, we bring you the truth behind viral photos and videos.
Here's this week's round-up of the News You Almost Believed.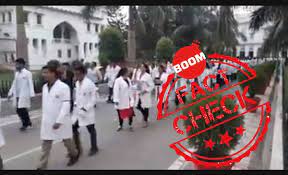 A video of a protest march by Lucknow's King George's Medical University (KGMU) students in support of the ongoing doctors' strike in West Bengal is being passed off as a solidarity march by the Pakistan Young Doctors' Association. The video was originally posted by the Young Doctors Association Pakistan, (YDA Pakistan) on their Facebook page on June 13. Read the facts about the video here.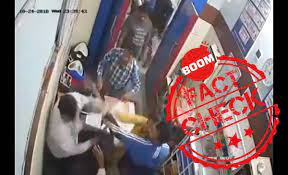 A video purporting to show an attack by a patient's family on a doctor in West Bengal is viral on social media. The video, a CCTV footage of an alleged patient's family barging into a doctor's chamber and roughing him up, has been shared on multiple pages. BOOM found that the video is old and not related to the ongoing protests in West Bengal. Click here to read more.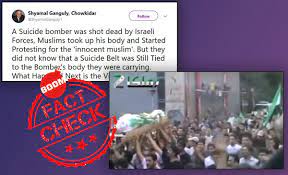 A disturbing footage of a 2012 bombing during a funeral procession in Syria has been revived with a misleading claim that the deceased was a suicide bomber and the explosion was caused by the bomb still tied to his body. BOOM found that the bombing happened from a car bomb exploding during the funeral of a Syrian national, allegedly gunned down by government troops. Read the detailed story here.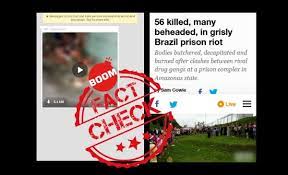 An extremely graphic video from Brazil showing a group of men clear dismembered body parts is being shared on WhatsApp and on social media in India stoking unfounded rumours of child kidnapping gangs on the prowl. The video shows three men arrange fly-ridden dismembered corpses lying on the floor as two men wearing black t-shirts give them directions. The men appear to be speaking in Portuguese. Read more details about the video here.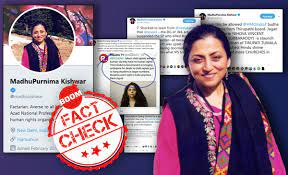 Madhu Purnima Kishwar courted fresh controversy after tweeting a fake quote by journalist Rana Ayyub, to purportedly portray her as defending child rapists. The false quote she tweeted was part of a photoshopped screenshot of another tweet by a parody handle @republictv. Read about this and other fake news shared by her in the past here.