From Shashi Tharoor's Buddha-Mahavir Mix Up To Republic TV's Tweet Cover-Up: News You Almost Believed
In this week's News You Almost Believed, Republic TV gets caught attempting a cover-up of Mahesh Hegde's tweet and Shashi Tharoor confuses Buddha for Mahavir.
Here's this week's round-up of the news you almost believed.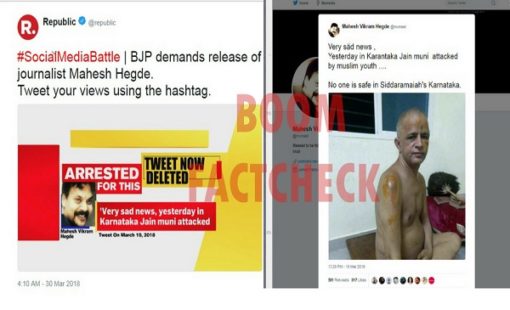 Arnab Goswami-led Republic TV's official Twitter handle misreported a now deleted tweet by Mahesh Vikram Hegde, who was arrested by the Bengaluru central crime branch on Thursday for spreading fake and communally sensitive stories. In an attempt to sanitize a factually incorrect and incendiary tweet, the channel omitted references to a Muslim youth and Karnataka Chief Minister Siddaramaiah, which Hegde's original tweet made. Read the entire story here.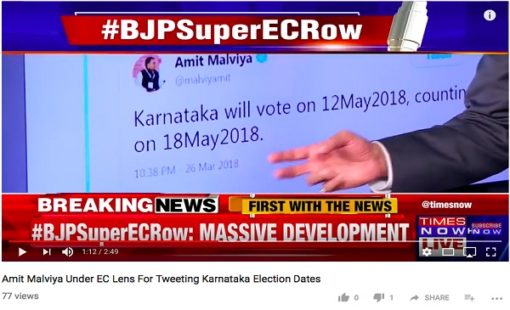 Screenshot of Times Now's show
Times Now tried to deflect some of the heat it was getting on social media by going all guns blazing against BJP IT Cell Head Amit Malviya who had blamed the channel on Twitter for publishing Karnataka assembly election dates before the Chief Election Commissioner Om Prakash Rawat made the announcement on Tuesday morning. The BJP and the Congress were left embarrassed when its social media heads were caught red-handed tweeting the dates, part of which were also wrong. Times Now broke news of polling dates at 11:06 am. Strangely, ignoring their own error, the channel chose to question Amit Malviya based on a tweet that showed he had tweeted the poll dates information at 10:38 pm on Monday evening. However, a close look revealed the channel miscalculated and was viewing the timestamp on a device that had been set to U.S. West Coast time. Read the story here.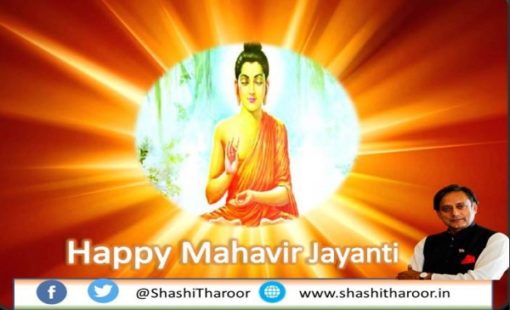 Congress MP Shashi Tharoor got schooled on Twitter on Thursday when he tweeted a picture of Buddha while wishing people on the occasion of Mahavir Jayanti. While no one doubted Tharoor's intentions, it gave an opportunity for Twitteratis to have some fun at the Congress MP's expense. Tharoor first apologised for the tweet but then defended it and tagged news websites which the incorrect image. Read the story here.