Fake News About SRK's Canadian Citizenship Rejected And Other News You Almost Believed
In this week's News You Almost Believed, we bring you the truth behind viral photos and videos.
Here's this week's round-up of the News You Almost Believed.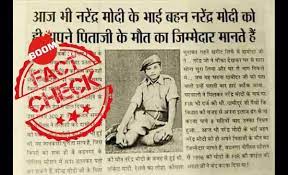 A newspaper clipping, inspired from a Facebook post from 2017, has gone viral with the claim that Prime Minister Narendra Modi's siblings hold him responsible for their father's death. But it's fake. Find out why here.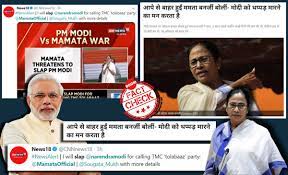 Several mainstream news outlets including ABP News, News18 and Aaj Tak misquoted Mamata Banerjee on Tuesday when they reported that the West Bengal chief minister threatened to slap Prime Minister Narendra Modi for his 'tolabaaz' (extortionist) remark about the Trinamool Congress Party (TMC). Read more about it here.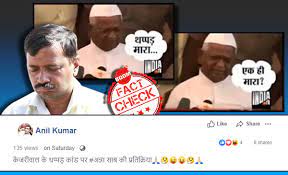 An eight-year-old video of Anna Hazare has been revived and shared in the backdrop of the recent incident in which Delhi Chief Minister Arvind Kejriwal was slapped during a road show. However, Hazare was referring to Sharad Pawar. Read more here.
A quote attributed to Bhartiya Janata Party leader Prakash Javadekar saying 'Cyclone Fani was an indicator of a Modi wave,' is fake and was created by a a parody Twitter account of Asian News International (ANI). Read the story here.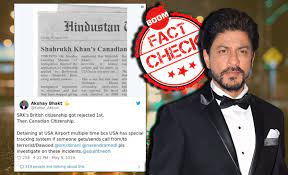 A newspaper clip claiming actor Shah Rukh Khan's Canadian citizenship application was rejected is fake. The clip has been generated from an online newspaper clipping generator which has been used in the past to spread misinformation. Read the full story here.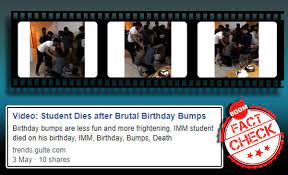 Viral social media posts claiming a youth died after his friends rained blows and kicks on him in the name of 'birthday bumps', is fake. Read about it here.