No, Anna Hazare Did Not Make Fun Of Arvind Kejriwal Being Slapped
Viral post claims Anna Hazare asked if Kejriwal was slapped only once. In the video, Anna was referring to an incident where Sharad Pawar was slapped in 2011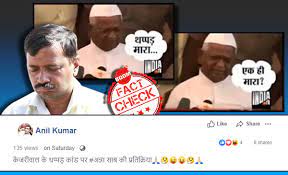 An eight-year-old video of Anna Hazare has been revived and shared in the backdrop of the recent incident in which Delhi Chief Minister Arvind Kejriwal was slapped during a road show. The caption with the video, however, makes a false claim.
In the video, Anna can be heard saying, "He was slapped? Only one slap?"
The caption along with the viral video reads, "Look at Anna's reaction after the Kejriwal-slapping incident."
(Hindi: केजरीवाल के थप्पड़ कांड पर #अन्ना साब की प्रतिक्रिया |)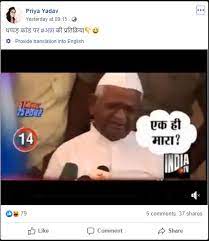 You can view the viral post here and access its archived version here.
The video is viral on Facebook.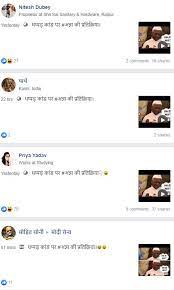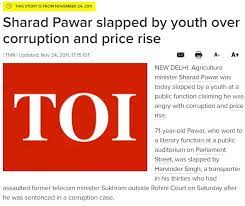 Fact Check
Taking cue from the video which has a logo of India TV, BOOM searched the archives of the channel and found that the same video was uploaded to YouTube on November 24, 2011.
However, the incident Anna is referring to in the video is not related with Arvind Kejriwal but Sharad Pawar.
Nationalist Congress Party's Sharad Pawar was slapped by a youth on November 24, 2011.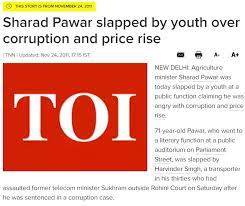 The youth had been identified as Harvinder Singh, a transporter from Delhi who was earlier involved in an assault on telecom minister Sukhram.
It was when the news channels sought Anna's reaction on the incident that he took a potshot at Pawar. However, later Hazare had condemned the incident.
Claim Review :
Video claims Anna Hazare made fun of the incident where Arvind Kejriwal was slapped
Claimed By :
Facebook pages