Fake Newspaper Claims SRK's Canadian Citizenship Application Rejected
An online newspaper clipping generator was used to create a fake clipping claiming Shah Rukh Khan being denied Canadian and British citizenship.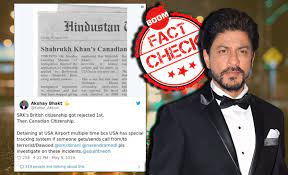 A newspaper clip claiming actor Shah Rukh Khan's Canadian citizenship application was rejected is fake. The clip has been generated from an online newspaper clipping generator which has been used in the past to spread misinformation.
A Twitter user 'Akshay Bhakt' tweeted the fake newspaper clipping with a caption, "SRK's British citizenship got rejected 1st. Then Canadian Citizenship. Detaining at USA Airport multiple time bcs USA has special tracking system if someone gets/sends call from/to terrorist/Dawood."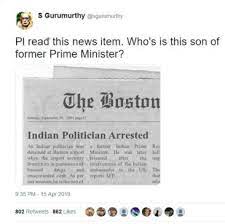 The fake newspaper clipping only shows the word, "Hindustan" as the name of the paper with the rest of the name cropped out. The clipping is dated August 30, 2011, and place line mentions Toronto. It states, "the Canadian Ministry of Immigration rejected the application of citizenship applied by Bollywood actor Shahrukh Khan citing security reasons".
It also stated that Canada has stopped giving citizenship to "people from the Muslim community as they were always involved in terrorist attacks" and that Khan had previously applied for French citizenship which was also denied.
FACT CHECK
BOOM looked for a newspaper named "Hindustan" and found no such newspaper to exist, either now or back in 2011.
BOOM went through the eligibility requirements and did not find any mention of religion as a criteria. Read the eligibility requirements here.
BOOM searched for the keywords "Shah Rukh Khan" along with "French citizenship", "British citizenship" and "Canadian citizenship", respectively, and the only relevant result was about Khan getting France's highest civilian honor.
There were no reports about Khan having applied for any foreign citizenship.
We did find a tweet from 2010 by Khan himself where he declared that he was an Indian citizen born in Delhi.
Fodey - The Newspaper Clipping Generator
BOOM noticed that the layout of the clipping was very similar to another fake clipping tweeted by RBI board member S Gurumurthy.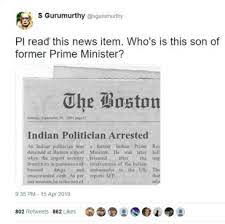 The clipping he had shared was generated by an online newspaper clipping generating tool called Fodey
Also Read: RBI Board Member S Gurumurthy Tweets Fake Newspaper Clipping
The tweet by user Akshay Bharat has since been deleted, but you can view an archived version here.
Claim Review :
Shah Rukh Khan denied British and Canadian citizenship for being Muslim
Claimed By :
Twitter user Akshay Bhakt