PM Modi Hires A Makeup Artist And Other News You Almost Believed
In this week's News You Almost Believed, we bring you the truth behind viral photos and videos.
Here's a round-up of this week's News You Almost Believed.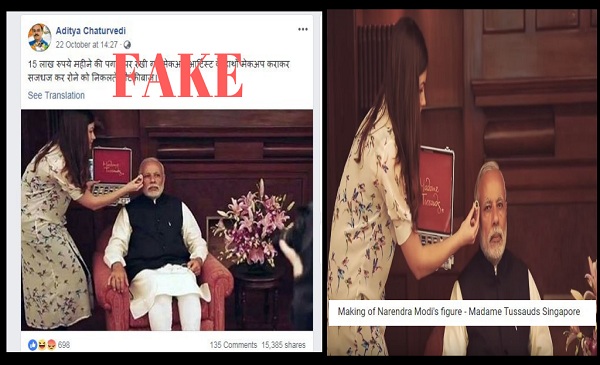 A Facebook post claiming that Prime Minister Narendra Modi has hired a makeup artist at 15 lakh rupees a month has gone viral. But the photo is actually from 2016 when a team from Madame Tussauds wax museum had visited Modi's residence in Delhi to collect measurements and other details for a wax replica they were creating. Read more about the image here.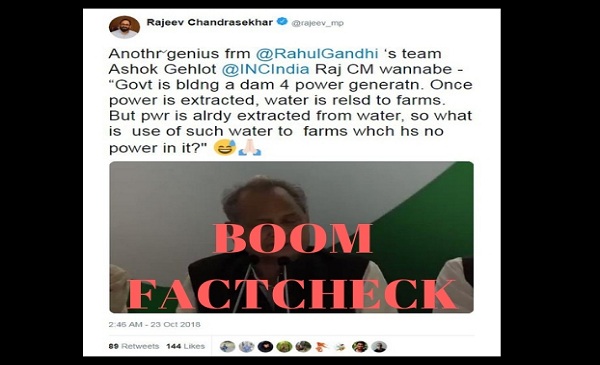 Bharatiya Janata Party MP Rajeev Chandrasekhar deleted a misleading video that he tweeted after being called out by Twitter users. The video was of a senior Congress leader Ashok Ghelot which included his comments on constructing a dam for irrigation and power generation. But a longer clip of the video shows how Ghelot was speaking about how the BJP in its earlier avatar as the Jan Sangh opposed Jawaharlal Nehru on building dams. Click here to read a detailed report.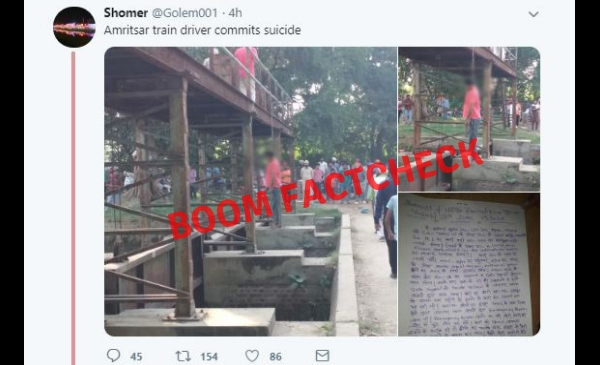 Disturbing photos of a man's suicide were shared online claiming that the train driver in the recent Amritsar train accident committed suicide. The images were shared along with the driver's statement on the accident which killed 62 people. But neither the driver committed suicide nor are these images related to the accident. Read more about it
here
.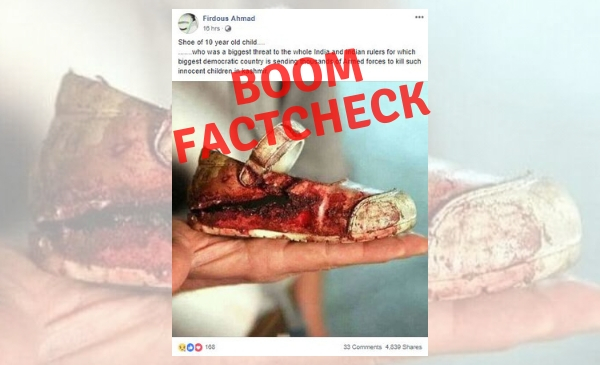 An image of a bloodied shoe is being shared as that from Kashmir. Th image dates back to May 2008 and was taken at a shopping mall in Israel after a missile strike by Palestinian militants. The same image went viral in 2014 purporting to be from a terrorist attack on the Army Public School in Peshawar by the Taliban. Read more about the image
here
.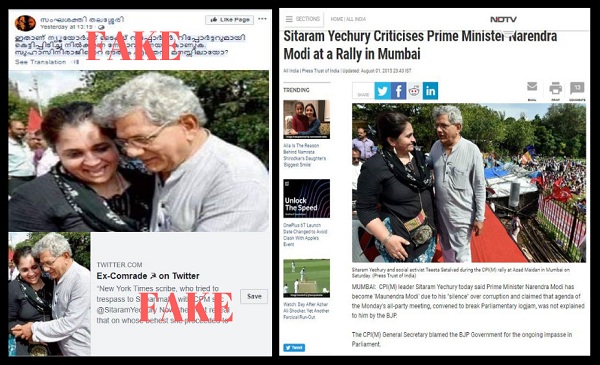 A 2015 photo of CPI-M's Sitaram Yechury with activist Teesta Setalvad is being shared on social media as Yechury meeting New York Times reporter Suhasini Raj, who recently aborted her trek to Sabarimala after massive protests. The photo is from a 2015 rally organised by CPI (M) in Mumbai's Azad Maidan. The rally was attended by many CPI(M) leaders and also saw Setalvad share the dais with them. Read more about it
here
.