India Today's Exit Poll Dummy Data And Other News You Almost Believed
In this week's News You Almost Believed, we bring you the truth behind viral photos and videos.
Here's this week's round-up of the News You Almost Believed.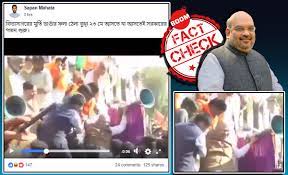 Exit poll figures shown in a recently released promotional video by India Today is based on dummy data and does not show the actual expectations for the outcome of the ongoing general elections, the channel clarified on Thursday. The figures shown in the video are: 177 seats for NDA (with a loss of 177 seats), 141 seats for UPA (with a gain of 76 seats) and 224 seats for other parties (gaining 101 seats). The Election Commission of India has banned the presentation of exit polls until the end of the last phase of polling, which is to be held on May 19, 2019. Read the story here.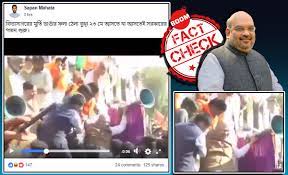 A video of Amit Shah stumbling and losing his balance while alighting from a vehicle is viral on social media with a claim that it happened during Shah's recent road show in Bengal. But the video is from 2018 from an election rally that happened in Madhya Pradesh. Read the full story here.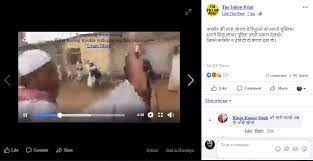 A video showing a group of Muslim men rioting has gone viral with a claim that the clip is from West Bengal and shows Muslims driving out Hindus. BOOM looked for the video and found that it is from December, 2018 from Bangladesh and documents a clash between two Islamic sects. Read our detailed story here.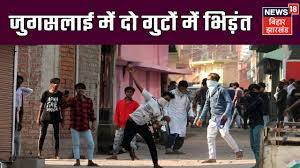 A video of a Muslim man who was caught pelting stones wearing an orange T-shirt in the recent Jamshedpur election clashes, is viral on Twitter with a misleading context. The video has been projected as 'TMC goons', involved in the violence that ensued following BJP President Amit Shah's road show in Kolkata on May 14. Read the full story here.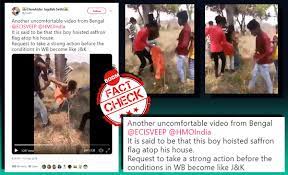 A gruesome video from Uttar Pradesh is being recycled on social media with a fake narrative claiming that a boy was beaten for hosting a saffron flag atop his house. The incident took place in Deoria, Uttar Pradesh on March 28, 2018, and not West Bengal as being claimed. Read our Fast Check here.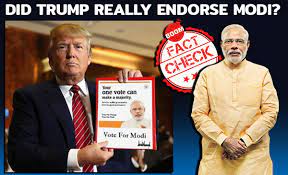 A picture showing US President Donald Trump allegedly endorsing Narendra Modi is fake, and has been used before to make peddle fake news. Read more about it here.