Riot Video From Bangladesh Passed Off As West Bengal
Viral post claims the video show Muslims chasing Hindus out of West Bengal. The original video, from December 2018, is from Bangladesh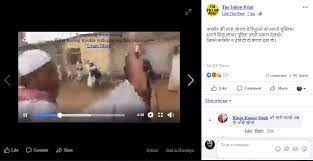 An old video from Bangladesh showing a group of Muslim men rioting has gone viral with a false claim that the clip is from West Bengal.
A caption with the viral post reads, "Muslims driving Hindus out from Bengal, like they did in Kashmir. Fleeing Hindus, helpless cops, and burning houses, if you haven't seen Kashmir, see Bengal."
(Hindi: कश्मीर की तरह ,बंगाल से हिन्दुओ को भगाते मुस्लिम। भागते हिन्दू,लाचार पुलिस जलते मकान देखलो। जिसने कश्मीर न देख हो वो बंगाल देख लो। )
This comes at a time when West Bengal is in the grip of tension after violent protests erupted during a roadshow of Bharatiya Janta Party President Amit Shah in Kolkata recently.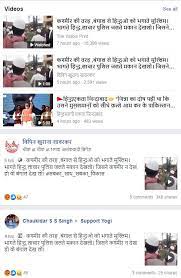 The viral post can be viewed here and its archived version can be accessed here.
The video has been shared with the same caption on several right wing pages as well as individual profiles.
Fact Check
BOOM ran a reverse image search and found that the original video is from Tongi in Bangladesh. The incident took place on December 1, 2018.
Dhaka Tribune reported that clashes between two factions of the Tabligh Jamaat 'over establishing dominance at the Bishwa Ijtema (Global Congregation) grounds' which claimed one life and left over 200 injured.
Bishwa Ijtema is a non-political annual gathering of Muslims in Tongi, Bangladesh. The prayer meeting is a three-day long affair which sees Muslims from world over coming to Tongi
Such clashes have been taking place ever since the Tabligh's Bangladesh chapter split into two groups over differences between the top leaders of the jamaat. You can read more about the Tabligh Jamaat, and the violent clashes here and here.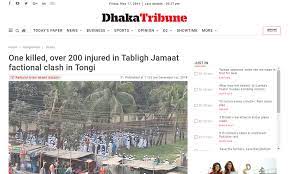 BOOM had earlier debunked a similar fake claim which had shared videos from the same incident.
Also Read: Bangladesh Video Shared As Muslims Rioting In West Bengal
Claim Review :
Video claims Muslims are chasing Hindus out of West Bengal
Claimed By :
Facebook posts