From A Kidnapping Video To Conspiracy Theories About The Gurugram School Bus Attack: News You Almost Believed
Here's this week's round-up of the news you almost believed.
Here's this week's round-up of the news you almost believed.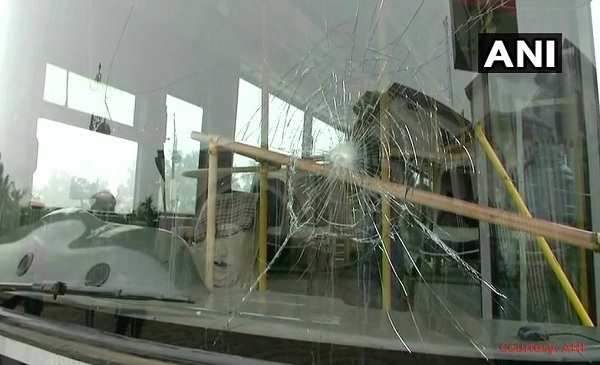 Gurugram Police rubbished conspiracy theories on social media that claimed Muslims were behind the cowardly attack on a school bus on Wednesday. Days after suspected Karni Sena members stoned a school bus belonging to the GD Goenka World School in Gurugram and images of frightened school children huddled beneath seats, shocked and angered Indians, a communal twist was given to the incident on social media. Many claimed that while Rajputs were being blamed for the violence, Muslim youths were actually involved in the attack. Messages on Twitter and Facebook claimed that the names of five people arrested for stone pelting were 'Saddam', 'Aamir', 'Feroze', 'Nadeem' and 'Ashraf'. Read the story here.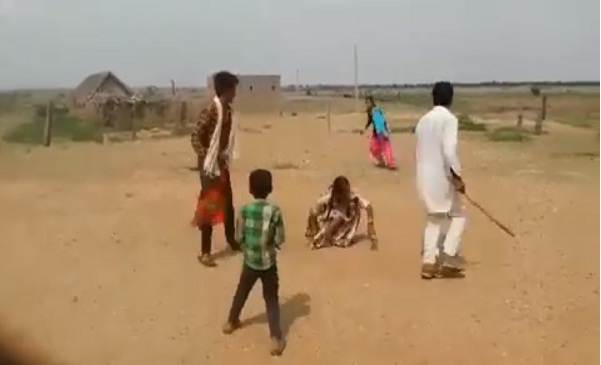 A disturbing video showing two men beat up a woman and abduct her daughter has resurfaced on social media with misleading text. Messages on WhatsApp, Twitter and Facebook falsely claim "here in this village the affluent come and snatch young women and girls in front of everyone and rape them..the local police does nothing." However, a fact-check revealed that the incident is not recent and took place in September. However, the video which dates back to September 2017 has nothing to do with caste or affluence. Read the fact-check here.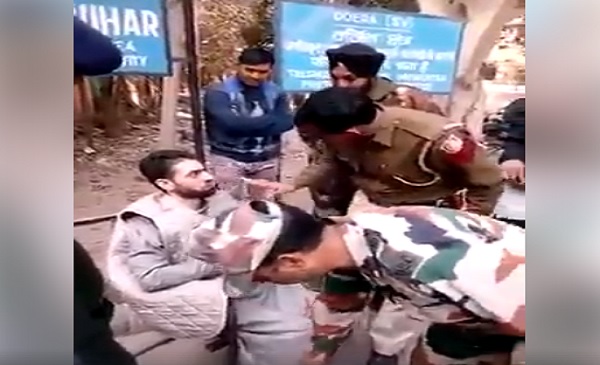 A Kashmiri detained on suspicion of planting a bomb in a dustbin near the Palam-Dwarka flyover in Delhi on January 11th, is not a terrorist and appeared to be mentally disturbed, Delhi police told BOOM earlier this week. Several photos and videos of a man being questioned by defence personnel and policemen have been doing the rounds of social media over the past week with posts claiming that police had foiled a terror plot to bomb the flyover. However, BOOM spoke to police who confirmed that the briefcase recovered from the site only had the man's belongings and no explosives. Read the full story here.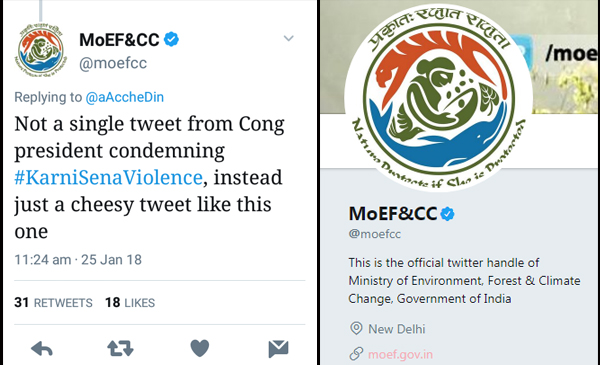 Twitter users pulled up India's Environment Ministry on Thursday for a reply to a tweet from its official verified account that took a dig at the Congress. The account is the official twitter handle of Ministry of Environment, Forest & Climate Change, Government of India. Many saw the tweet from @moefcc in bad taste and out of character for a government account. What's worse, the tweet was not original and seemed to have been copied from author and journalist Minhaz Merchant's tweet. Read the full story here.
And finally, as India celebrated its 69th Republic Day on Friday we took Fact Vs Fiction to the streets and asked a simple question - Can you use the flag as your profile picture? Take a look.
https://youtu.be/5xgtj-WEtbM