Fact Check
Video Showing Minor Girl's Abduction Is True But The Context Is False
An old video from Rajasthan showing a minor girl's abduction is revived. But the story accompanying it is false.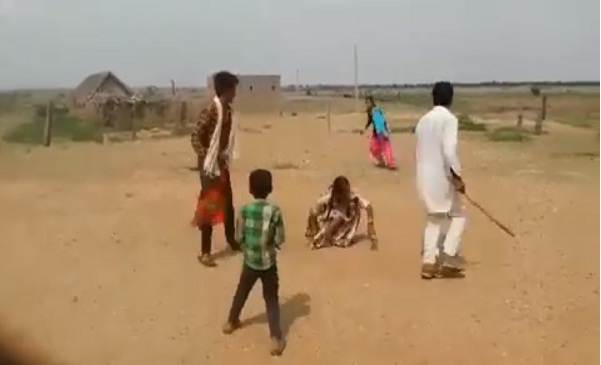 CLAIM: 'Affluent' men in Rajasthan forcefully abducted a minor girl and raped her. The men also beat up the girl's mother who protested. Rajasthan police did nothing.
RATING: Mostly false
FACT: The minor girl was married to one of the men appearing in the video. The girl's mother did not want her daughter to live with the man until she turned 18. Police arrested the two men after the video went viral in September 2017.
A disturbing video showing two men beat up a woman and abduct her daughter has resurfaced on social media with misleading text.
Messages on WhatsApp, Twitter and Facebook falsely claim "here in this village the affluent come and snatch young women and girls in front of everyone and rape them..the local police does nothing."
The video is being shared by many attacking the law and order machinery in the BJP ruled state.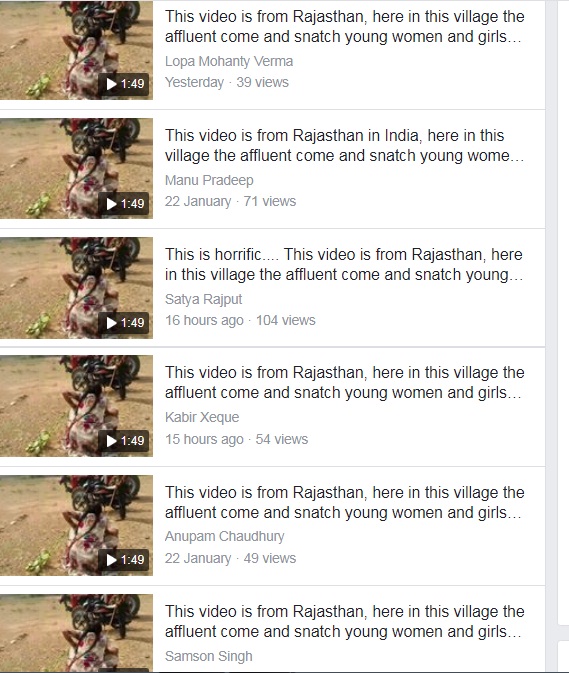 FACTS ABOUT THE VIDEO
However, the video which dates back to September 2017 has nothing to do with caste or affluence.
According to news sites such as DNA and NewsX which covered the story, the incident took place on September 11, 2017 in Kalu Khan Ki Dhani village of Bap tehsil in Jodhpur. One Ahmad Khan got his minor daughter married to a man named Shaukat. However, the girl's mother Nemat, refused to let her daughter go with him until the girl turned 18. Shaukat reached the girl's village along with his friend Iliyaas and forcibly took the girl away while brutally attacking the girl's mother. Police took action after the video went viral at the time. It is not clear who has shot the video.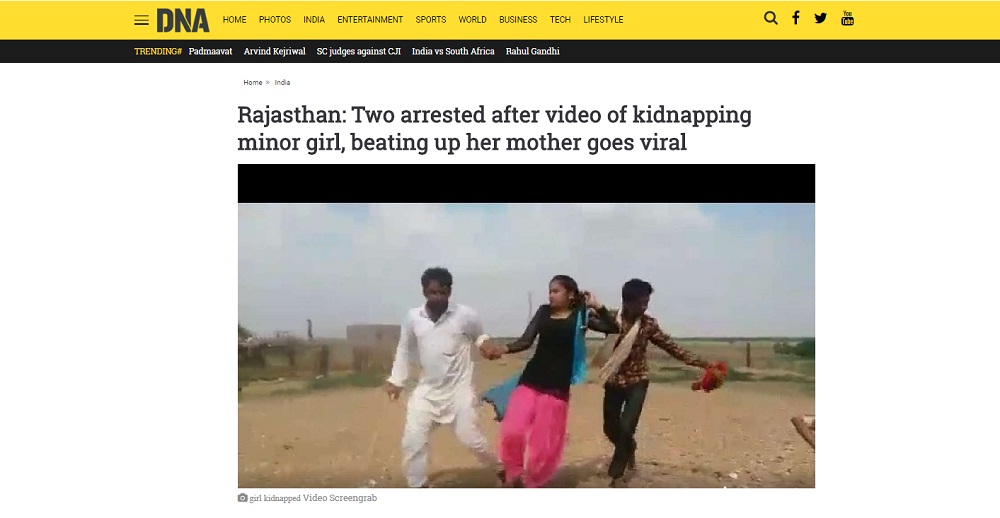 https://youtu.be/7X1I0MYGjII
The video with the false context was first debunked by SM Hoaxslayer.
BOOM spoke to inspector Kishore Singh from a village in Bap tehsil police station where a case was registered against the two men. Singh said that the men Shaukat and Iliyaas were arrested and charged with several sections of kidnapping, wrongful restraint and using criminal force on a woman with an intent to outrage her modesty.
The men are out on bail from the court while the minor girl is living with her mother in the same village. The father of the girl who was working in Saudi Arabia has now returned to the village but does not live with his family due to some family dispute, Singh told BOOM.
https://www.sharethefacts.co/share/5a93956d-3011-4f34-95fb-4441e6d2807a
Do you always want to share the authentic news with your friends?
Subscribed Successfully...
Enter Valid Email Id