#Banking
At 474, Twitter Saw Highest Requests For Data By Indian Authorities Yet
The current number shows an increasing trend of data requests by Indian authorities since 2016, as shown in the semi-annual Twitter Transparency Report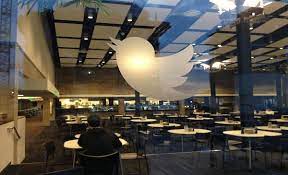 Twitter has received 474 data request from Indian governmental authorities for accessing tweet data in the first six months of 2019, according to latest data from the Twitter Transparency Report.
The report is released by Twitter semi-annually, and this data point is not only at an all time high, but it also continues the larger trend of rising requests from authorities in every iteration of the report since 2012, except two. Since 2016, the requests from government have only seen a rise every year.
Data from the Twitter Transparency Report comes amid select Indian users of another platform -- WhatsApp -- being snooped on by Israeli spyware Pegasus, giving rise to a noisy discussion around digital privacy.
Read: Question Remains Who Used Israeli Spyware To Target Select Indian WhatsApp Users
Here's everything you need to know about this report.
About the report
This report has been released for a period of six months - from January to June 2019.
The report covers how many requests for tweet data Twitter has received from governmental and non-governmental entities, how much data Twitter has provided on an emergency disclosure request and preservation requests of Twitter data.
The report also keeps tabs on removal requests, copyright and trademark notices, and data on Twitter's platform manipulation.
However, only requests of tweet data information from governments (and non-governmental bodies) and data on removal requests are available at a country level.
Information requests by Indian governmental authorities
Governmental authorities in India have made a total of 474 requests. India has made the fifth highest number of requests in the world, after United States, Japan, United Kingdom and France.
Globally, governments made 7,300 requests of Twitter, out of which 6.5% of them were made in India.
The number of requests made by Indian governmental authorities has grown in almost every report.
The trend has been increasing since the January to June report of 2016 (139 requests), with more than thrice the number of requests being made in the corresponding period this year.
Between January to June 2019, Twitter complied with 5% of these requests, where they gave at least some information.
Additionally, all of these requests deal with a total of 1,268 specific accounts.
Twitter has also complied with 1 of the 2 (50%) information requests made by non-governmental bodies in India, dealing with 8 specific accounts. Twitter defines non-governmental requests as:
We define 'non-government' information requests as those submitted by requesters seeking account information from Twitter as a non-party in a civil action, or on behalf of a defendant in a criminal case. Non-government requests may include requests made by government entities as a party in civil litigation.
Twitter further complied with 4% of 76 requests, pertaining to 106 accounts through emergency requests made by Indian authorities. Twitter provides this information to law enforcement to mitigate an immediate threat of death or physical injury to a person.
All information data can be accessed here.
Account removal requests by Indian governments
In this report, Twitter has received a total of 50,757 removal requests from 49 different countries. Twitter has further stated that the company has received 67% more legal demands, impacting 87% more accounts compared to July to December 2018 - the highest they have ever received since the report launched in 2012.
In India, for January to June 2019, Twitter has released the following data:
8 court orders on the removal of Twitter data
496 other legal demands for the removal of Twitter data
2,484 accounts specified in these requests
In 6% of these requests, Twitter has withheld some content. The company has also said that 73 accounts and 241 tweets have been withheld.
India's removal requests for the specified period are the fifth highest globally, after Turkey, Japan, Russia and South Korea. 80% of global request volumes came from Turkey, Japan and Russia.
In this period, Twitter has removed 42 accounts and 23 tweets as a response to 13 blocking orders from the Ministry of Information Technology under the Information Technology Act, 2000 for "disseminating objectionable content in order to prevent incitement to harm or public disorder." This can be read here.
Notably, Twitter also included a removal request of 45 tweets by the Election Commission of India (ECI) during the 2019 Lok Sabha elections, according to whom the tweets violated the restriction on exits polls. This list has been shared with Twitter by the ECI in a letter, which can be downloaded here. A total of 117 tweets were removed by Twitter at the behest of the ECI under the Representation of People's Act and the Indian Penal code during the elections.
Previously, BOOM has written about the ECI reporting the number of cases of fake news on social media during the Lok Sabha polls, which was provided to the Lok Sabha in an answer by the Law Ministry.
Also Read: 154 Cases Of 'Fake News' Identified During Lok Sabha Polls, Says EC

Do you always want to share the authentic news with your friends?
Subscribed Successfully...
Enter Valid Email Id