World
Doctored Image Attacks Bill Gates Amid COVID-19 Vaccine Push
A doctored image is being shared online accusing Bill Gates of running a "Center for Global Human Population Reduction".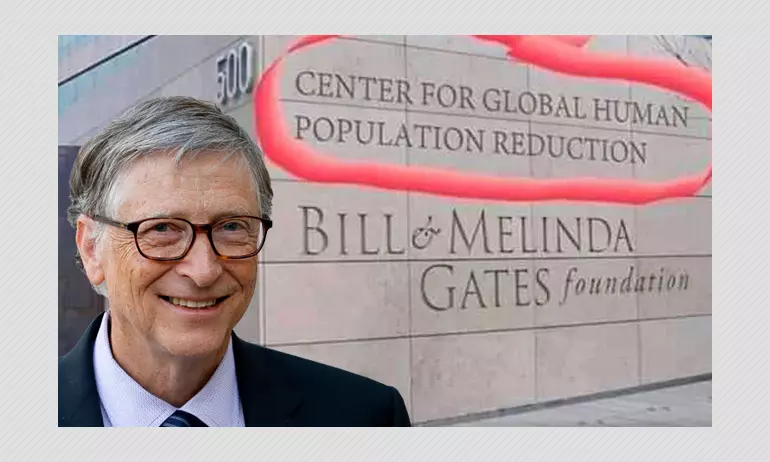 Social media users have shared a photo that claims to show a "Center for Global Human Population Reduction" affiliated with the Bill & Melinda Gates Foundation. The image, however, has been manipulated. The stone signage it captures is the foundation's Discovery Center in Seattle, which is not home to a depopulation effort, nor are the Microsoft co-founder and his wife behind any such initiative.
Bill Gates has been a leading voice on the push for a vaccine to combat COVID-19, the disease caused by the novel coronavirus, pledging $50 million as part of broader funding that has made him a target of anti-vaccine campaigners.
Posts sharing the altered photo on Facebook and Twitter, seek to disparage the tech billionaire.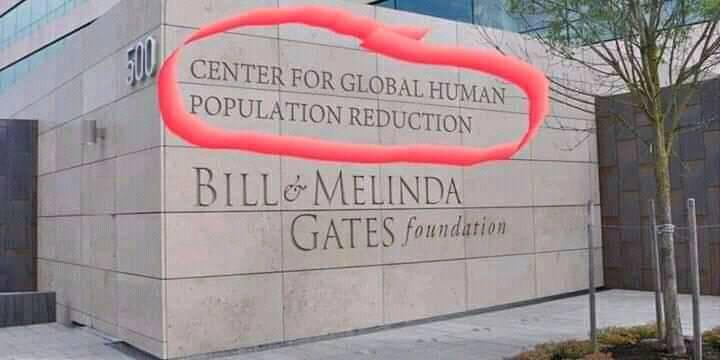 A screenshot taken on May 5, 2020 of the manipulated photo shared on social media
"Please could you explain what is this," a tweet that includes the photo said, in response to a video posted on May 1, 2020 on Bill Gates's Twitter account about the progress made to find a vaccine to tackle COVID-19 infections that have swept the globe since first emerging in Wuhan, China in late 2019.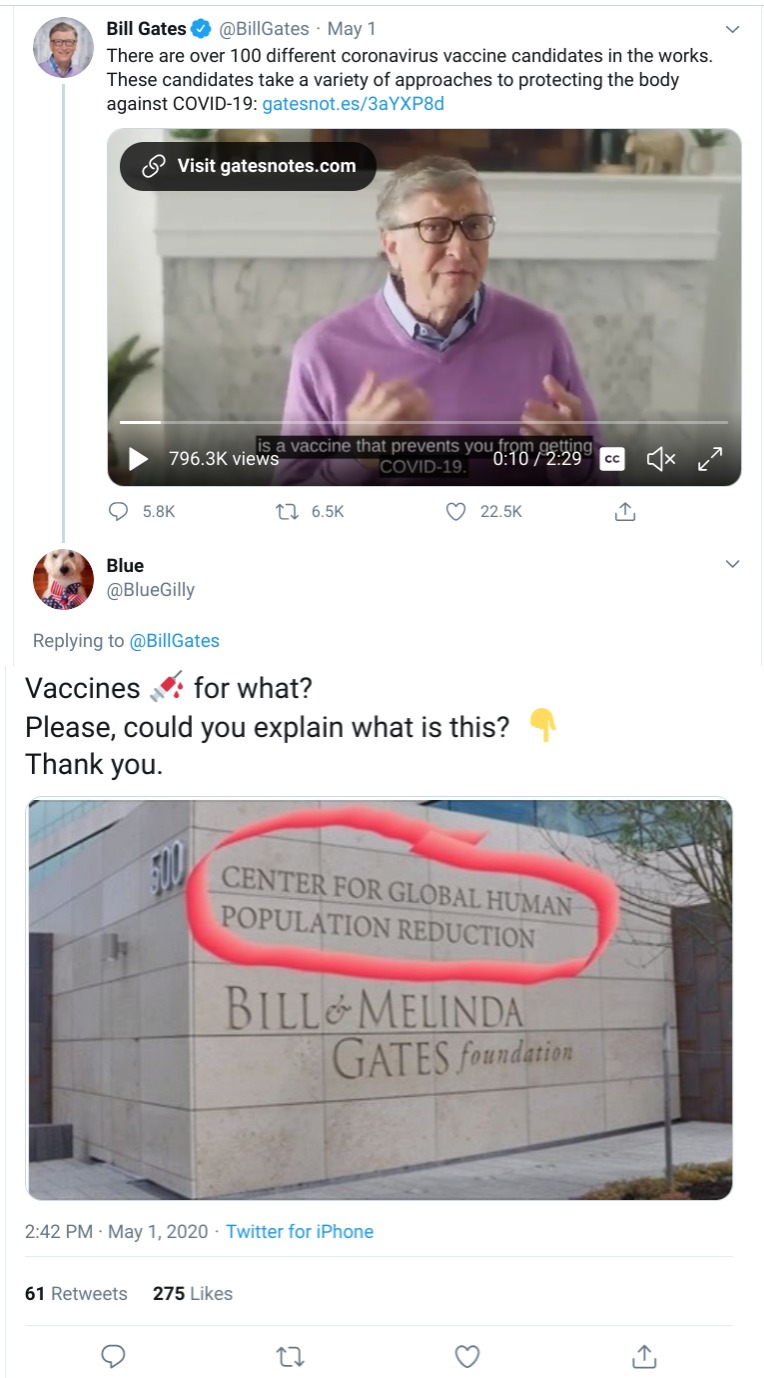 A screenshot of a tweet taken on May 5, 2020
"In case you ever doubted what outcome Bill #Gates planned/plans with his artificial forms of #eugenics…," a Facebook user wrote in a post shared more than 600 times.
Eugenics -- the study of human population control and manipulation of genetic characteristics -- is commonly cited by the anti-vaccine movement as the goal of those who favour vaccination.
ALSO READ: Will Flu Vaccine Make You Test Positive For COVID-19? A Fact Check
A reverse image search shows that signage at the Discovery Center, located at 500 5th Avenue N, in Seattle, Washington, has no writing other than the Bill & Melinda Gates Foundation name.
The centre hosts exhibits about the foundation's mission, and how science and technology can fight inequalities, poverty and diseases. The purported "Center For Global Human Population Reduction" has been falsely added.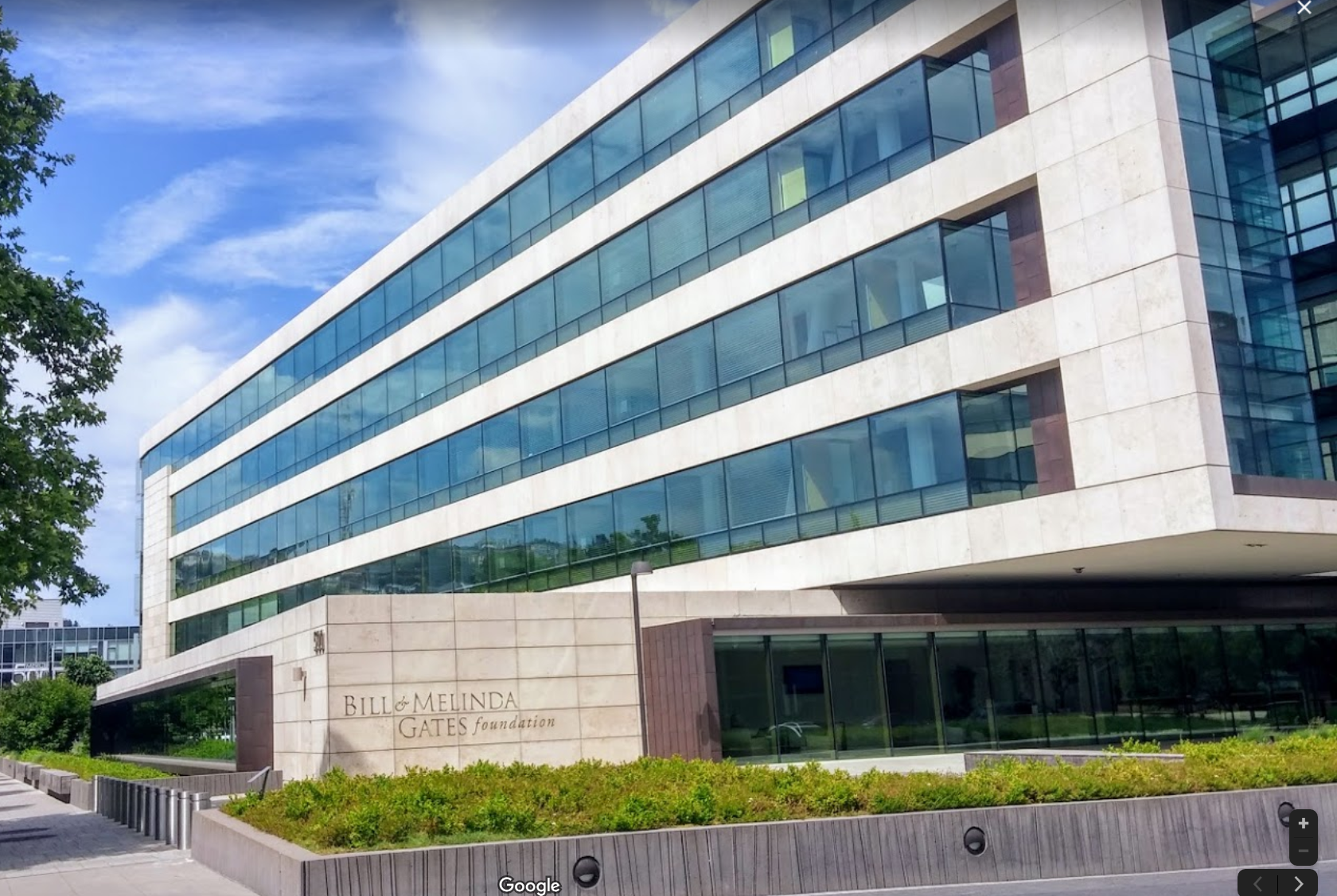 A screenshot of the Bill and Melinda Gates Foundation Discovery Center signage taken from Google Street View on May 5, 2020
A look at the building through different angles on Google Street View confirmed that the location displayed above matches that of the photo shared on social media.
Multiple conspiracy theories concerning Bill Gates and the novel coronavirus have emerged since the beginning of the pandemic. Posts about a letter said to have been written by the billionaire were debunked by AFP fact-checkers in Hong Kong, and warnings about a "Bill Gates vaccine," were proven by AFP Ethiopia to be false, given there is no such treatment.
Claim :
Bill Gates funds a \"Center for Global Human Population Reduction\".
Claimed By :
Twitter, Facebook
Do you always want to share the authentic news with your friends?
Subscribed Successfully...
Enter Valid Email Id