India
With 23,000 WhatsApp Groups, BJP's Final Push To Woo Voters In Karnataka
The social media cells of the Bharatiya Janata Party (BJP), Congress and Janata Dal (Secular) or JDS, are vying for the attention of Kannadigas and hoping to galvanize them to vote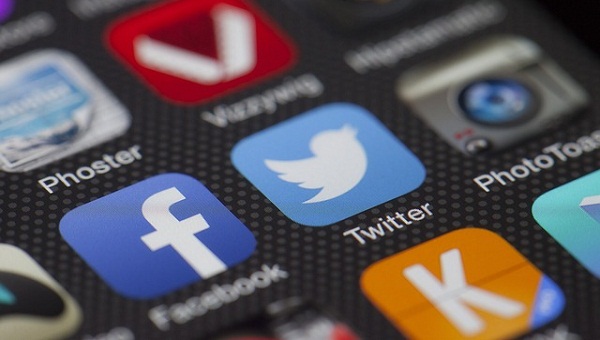 Away from the fiery speeches and the dusty roadshows, the battle for Karnataka is being fought behind keyboards by young men and woman in their late 20s. A dizzying output of campaign rhetoric through WhatsApp messages, videos and memes are being pumped out in the state, which votes on May 12. The social media cells of the Bharatiya Janata Party (BJP), Congress and Janata Dal (Secular) or JDS, are vying for the attention of Kannadigas and hoping to galvanize them to vote. BOOM took a closer look inside their cyber war rooms in Bangalore.
BJP4Karnataka's T-20 Style Of Social Media
BJP, the ruling party at the Centre, has a nearly 50-member team working out of an office at Bangalore's Malleswaram area. Most of social media cell workers are ex software professionals or have worked in the field of management. Then there are those like 26-year-old Keerthi Joshi, a former aerospace engineer, who recently quit his job to work on the campaign full-time.
"We fully believe in the party's agenda and ethics. Our development plan is thorough and implementable," Joshi says. "That is why I was so attracted to the BJP and now I am utilising their skills to make more (people) believe (and) see their work."
The party which has the most number of tech savvy leaders in India including the Prime Minister Narendra Modi who counts about 42.3 million followers on Twitter alone , began drawing up a social media campaign for Karnataka more than a year ago. Volunteers can sign up through a Google document where they can select their areas of interest such as 'WhatsApp Group Management' and 'Video Creation and Editing', among others.
Headed by 27-year-old Balaji Srinivas, the cell is always active and looking to reply to oppositions tweets about BJP leaders or posting videos and info-graphics about BJP's achievements in the state. A former member of the Akhil Bharatiya Vidyarthi Parishad (ABVP), Srinivas was personally roped into the BJP by the party's chief ministerial candidate BS Yeddyurappa. Srinivas now draws up the campaign for about 1.76 lakh Twitter and over six lakh Facebook followers of 'BJP4Karnataka' accounts. This is in addition to the WhatsApp groups that the party operates.
"Facebook and Twitter and important mediums but WhatsApp is turning out to be a crucial element in reaching all age groups. We have about 23,000 WhatsApp groups in the state with at least 80-100 members in each group. Of these nearly 10,000 people are in groups for Bangalore," Srinivas says. The party started forming WhatsApp groups for each constituency in the state in December last year. The groups are a diverse mix of software professionals, students, housewives and senior citizens.
Congress: Late Entrant To The Social Network
With Karnataka one of the few states, where the Indian National Congress remains incumbent, the need to up its social media presence was deemed necessary by the party in early 2017. To achieve this goal, party president, Rahul Gandhi appointed Divya Spandana, better known by her screen name 'Ramya', as the party's social media head.
The Kannada film actress turned politician breathed new life to the Karnataka Congress' digital outreach. Transforming Chief Minister Siddaramaiah from being a media recluse to engaging in quick-fire repartees with BJP's official Twitter handle for Karnataka, Spandana and her team brought Congress into the social media game.
As the party's Karnataka Social Media In-charge Srivatsa YB, explains, "We are youngsters who passionately believe that Congress has done good work. We want Congress to remain in power in Karnataka and every post or tweet we put up is taking a step towards that."
The 34-year-old engineer, gave up his father's business to take over the social media reigns of the party in Karnataka. The team has 30 people who work from a office at Cunningham Road in Bangalore, and are the brains behind the videos and memes mocking BJP leaders including party president Amit Shah. Srivatsa declined to tell us the number of WhatsApp group the party operates but said they reach about 15 lakh people through WhatsApp daily.
"We don't create any misinformation. The oppositions' leaders themselves say funny things and make gaffes that give us enough material for our content," chides a volunteer at the cell not wanting to be named.
The 28-year-old IT employee, works at a leading MNC by day and in the evening attends meetings where the team draws up plans for the next day.
JDS : From Fields To WhatsApp Groups
The image of the Janata Dal (Secular) as an old party supported by farmers and with no online presence has changed in the last year. A team of about 50 plus volunteers in Bangalore man two centres - one at the party's office in Seshadripuram and the other at Sadashivanagar. This is in addition to the district centres and the social media teams put together by individual leaders of the party.
"We know that people think that JDS has no online presence but you will be surprised at how many messages and Likes we get," says Somashekhar K, working president of JDS's IT wing.
He adds that their official page gets at least 20,000 Likes for every video they post. "We post at least 15-20 videos every day," he says. An IT professional himself, Somashekhar says, "Kumaranna (HD Kumaraswamy) has many fans and everybody has started one page for him. When we visit districts, we have youngsters coming to us to show us these pages and the work they have done. We sometimes ask some of them to come volunteer for the main centre in Bangalore".
Ask him about the party's social media strategy and he quips, "We only put out posts about our work, our leaders' speeches and points from our manifesto. We never take any party or other leader down or insult them. That is our USP."
"We don't have to indulge in cheap tactics to increase Likes on Facebook. Our work gets enough Likes". As an example of this, he says a volunteer had posted an image targeting a popular leader of the centre and his remark about cow politics which went unchecked by the team head. "We immediately got a call from our party heads who scolded us for doing so. We took down the post and warned the team member. That's how strict we are about our policy of not insulting others," he explains.
For JDS, WhatsApp is where the battle is at. "Our believers are youngsters plus those from rural districts. They are farmers, small business owners who want to know what their Kumaranna (HD Kumaraswamy) is doing and saying. So for this we make small videos and posts about his visits and upload them on WhatsApp," he says. A volunteer not wanting to be named who heads ten such groups says they have nearly 20,000 groups in the state. "We have at least 20 groups for different areas in a district and some for individual leaders. We get a huge response on these groups with people sending such small updates and asking that these be included in our videos and graphics," the volunteer says.
BOOM has not independently verified the numbers quoted by social media heads of the three parties.
Do you always want to share the authentic news with your friends?
Subscribed Successfully...
Enter Valid Email Id