News Outlets Misreport Old Video Of Toddler Found In Travel Bag As Recent
News outlets such as Mirror Now, Times Now and The Tribune reported the viral video as recent, but BOOM found that the video can be traced online as far back as November 2018.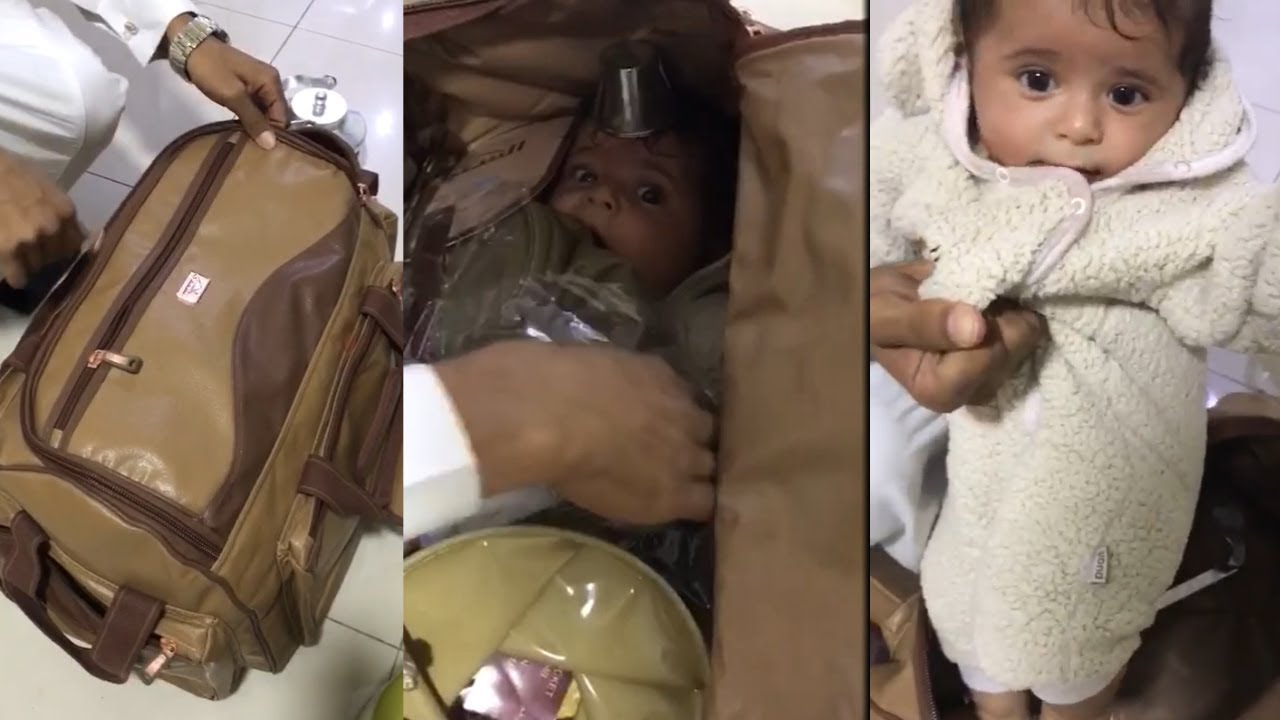 A video of a toddler found in a bag is being falsely shared as recent with the claim that a five-month-old baby was allegedly kidnapped and was being carried to Dubai from Karachi, Pakistan.
Several Indian media outlets including Times Now, Mirror Now and the Tribune reported the same quoting a tweet by HGS Dhaliwal, a 1997 batch Indian Police Service Officer.

Baby Bagged!!

A 5 month old baby was kidnapped and carried to Dubai from Karachi inside a Travel Bag.

Fortunately, it was detected at Dubai Airport and the baby was found safe!! pic.twitter.com/qpBKhUu30I

— HGS Dhaliwal, IPS (@hgsdhaliwalips) September 15, 2019
Click here to view the tweet, and here for an archive.
Dhaliwal is currently the Executive Director of Security at the Airport Authority of India (AAI).
Media Misreports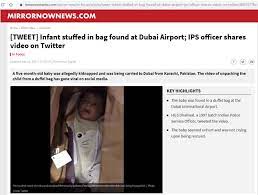 Click here to view and here for an archive.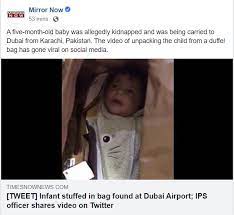 Click here to view an archive.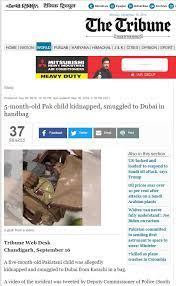 Click here to view an archive.
FACT-CHECK
We broke the video into key frames and ran a reverse image search using Yandex, a Russian search engine and found that the video was at least 10 months old dating back to November 2018.
The oldest search result was a video uploaded by a YouTube channel named PK News that uploaded the same video on November 3, 2018 with the caption '5 months old Pakistani baby been kidnapped & kidnapper put the baby in hand carry bag'.
BOOM was unable to independently verify the details of the video as claimed in the November 2018 video.
Several Twitter replies to Dhaliwal claimed that the video was from 2012 of a case where a Egyptian couple had been charged by the United Arab Emirates (UAE) after hidden baby found in their carry-on.
However, BOOM was able to determine that both were not the same incident.
The bag in the photo of CNN's news article is green whereas the bag in the viral video is brown in colour.
Additionally, the toddler in the photo of the CNN news article looks younger that the toddler in the viral video.
BOOM reached out to Dubai airport for a comment The story will be updated upon receiving a reply.
Claim Review :
Recent 2019 Video Of A Five Month Old Baby Allegedly Kidnapped And Was Being Carried To Dubai From Karachi, Pakistan.