Fact Check
Hoax Messages About Social Media Surveillance And Other News You Almost Believed
In this week's News You Almost Believed, we bring you the truth behind viral photos and videos.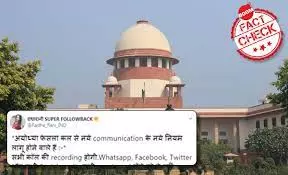 A message claiming 'new communication' guidelines were enforced, including strict surveillance of WhatsApp and social media around the closely-watched verdict in the Ram Janmabhoomi-Babri Masjid case, was viral earlier this week. In the message, it had been stated that the government is recording phone calls and that 'devices' have been connected to the ministry's 'systems'. BOOM found that the viral message is false. BOOM spoke to Superintendent of Police (Security) in Ayodhya who rubbished the claims of any such surveillance ahead of the Ayodhya verdict. The same was also refuted by Ayodhya Police on Twitter. However, directives have been issued by the District Magistrate of Ayodhya against posting inflammatory messages online that could disturb communal harmony. The directive will stay in force till December 28, 2019. Read the entire story here.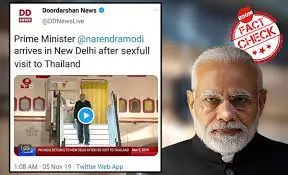 An image purporting to show a tweet by Doordarshan News with an embarrassing typo was viral. The tweet reads, Prime Minister Narendra Modi arrived in Delhi from Thailand after a 'sexfull' visit. BOOM found that the tweet is fake. We found a similar tweet that was shared by DD News on November 5. The same did not have any blooper. Read the complete story here.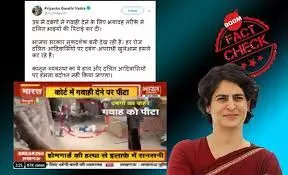 Congress politician Priyanka Gandhi Vadra alleged that two Dalits were brutally beaten up in Uttar Pradesh's Mainpuri district in a tweet earlier this week. She retweeted a video clip that was shared by the official Twitter handle of the Indian National Congress and stated how Dalits were attacked in UP. The video showed three men beating two other violently. However, UP Police took to social media and refuted the allegations that the men beaten up were Dalits. Read the detailed story here.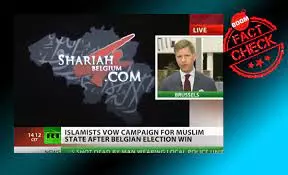 A 2012 bulletin by Russia Today news channel about Belgium's Islam Party, demanding that the country be turned into an Islamic state is viral with false claims that it is recent. The video with the same claim was tweeted by Mahesh Hegde claiming that "huge protests have already started" which in turn drew an interference that the same "is going to happen in India also." Read all the facts behind this viral claim here.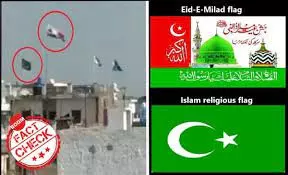 A video showing religious flags hoisted in terraces in Punjab is being shared with a claim that Pakistan flags were spotted in Jalandhar, Punjab. BOOM found that the flags were actually Islamic flags and not Pakistani flags. BOOM spoke to Punjab police who explained that local police examined the flag after the same video was reported to them on Monday and found that they were "not flags of Pakistan but the religious flag for Muslims". Read the entire story here.

Do you always want to share the authentic news with your friends?
Subscribed Successfully...
Enter Valid Email Id