Fact Check
Priyanka Gandhi Alleges Dalits Beaten In Mainpuri, UP; Police Say Fight Between Two Thakur Groups
Mainpuri police say the fight was between two Thakur groups and that no Dalits were involved.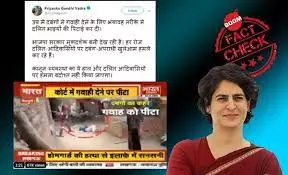 Police in Uttar Pradesh's Mainpuri district took to social media on Wednesday refuting allegations by Congress politician Priyanka Gandhi Vadra that two Dalits were brutally beaten up, in the area.
A video clip showing three men with bamboo sticks violently attack two others in Mainpuri was posted by the Indian National Congress' official Twitter handle on November 6, 2019 and retweeted by Priyanka Gandhi Vadra with a claim that the victims were Dalits.
The clip was taken from Hindi news outlet Bharat Samachar's news bulletin, which incidentally did not claim that Dalits were beaten up, but mentioned a case under the ST/SC Atrocities Act and that one of the men beaten up was a witness in the case.
Meanwhile, Mainpuri police took to Twitter to refute allegations that the men beaten up were Dalits.
The police also replied to Priyanka Gandhi Vadra and tweeted that the fight was between two Thakur families.
Hindi mainstream media organisations such as Dainik Bhaskar and Navbharat Times - also reported the incident.
According to Dainik Bhaskar, a case under the SC/ST Atrocities Act involving one Dasrath Jatav and one Rajendra Thakur is ongoing.
Another resident, Dal Singh, a witness in the case was threatened not to testify but when he refused he was beaten up along with his friend Naresh, Dainik Bhaskar reported.
Fact Check
Local police have strongly denied any link between an alleged SC/ST case and the fight and maintain it was over a land dispute.
BOOM reached out to Mainpuri Additional Superintendent of Police (ASP), Om Prakash Singh. "The claim that the victims were Dalits is false," he said.
Singh said the people involved in the fight were Thakurs and that the dispute was over harvesting of crops over a piece of land. "The people you can see being manhandled in the video are the people who earlier had beaten the others (the second group) and ran away and hid in a Dalit's hut."
"Thakurs have beaten Thakurs, no Dalits are involved, the media has spread false information and the claims are false. Seven people have been arrested in the matter," added Singh.
BOOM also reached out to Rishi Kumar, Station House Officer, (SHO) Kurra and asked him about the SC/ST case reported by Hindi news outlets.
"I do not know which case is under trial, but even if there is any case under SC/ST Atrocities Act, why would fight among Thakurs would ever be considered under that Act?," he said. "This incident has been made political without any reason."
The SHO also denied that the second man beaten - Naresh, who the FIR names as Naresh Tomar is a Dalit
The two groups have filed cross FIRs and the police have arrested seven so far - Roop Singh, Satendar Singh, Rinku Singh, Mangal Singh, Arjun Singh, Karanpal Singh, and Sunil Singh.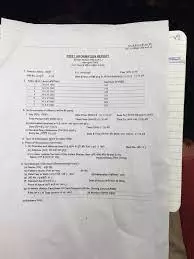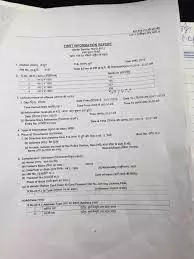 They were arrested under Sections 147, 148, 149, 323, 308, 307, 452, 504 of the Indian Penal Code (IPC).
The two people who were injured, Dal Singh and Naresh, during the clash and were admitted to Saifai Hospital.
Do you always want to share the authentic news with your friends?
Subscribed Successfully...
Enter Valid Email Id