From UPA Inviting A Taliban Leader In 2013 To A Viral Video From Pakistan: News You Almost Believed
Did UPA 2 invite a Taliban leader in 2013? And did Indians chant 'India ka baap kaun?' Here's our weekly round-up of fake news and factchecks.
Here's a round-up of all the factchecks and fake news stories in the past week.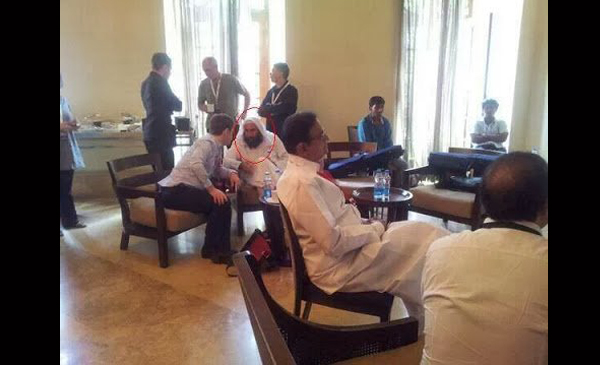 Photograph taken during Think2013
Did former Finance Minister and senior Congress leader P Chidambaram meet a Taliban leader in Goa in 2013? Earlier in the week, Times Now claimed they had an exclusive image of Chidambaram and Taliban leader Mullah Abdul Zaeef in the same frame. The channel claimed that "UPA invited Taliban leader to speak at the Think Fest 2013". They also had a hashtag #CongTalibanTango. But contrary to Times Now's claims Zaeef was invited by the organisers of 'Think 2013' an event held by Tehelka magazine. Zaeef was invited as one of the 80 speakers that year and he participated in two different sessions on the 2nd and 3rd day of the event. Read the factcheck here -UPA Government Invited Taliban Leader In 2013, Claims Times Now: A FactCheck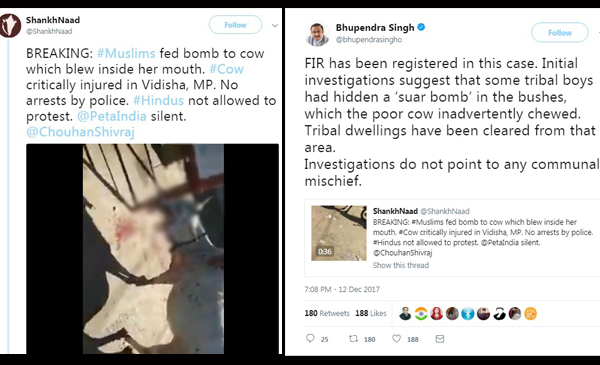 A tweet by Madhya Pradesh Home Minister Bhupendra Singh on December 12 has ruled out any involvement of local Muslims in gravely injuring a cow by feeding it a bomb, as alleged by rabble rousing anti-Muslim Twitter handle 'ShankhNaad. The video of a cow with half of its mouth ripped off went viral on Twitter after ShankhNaad shared it and blamed Muslims for feeding a bomb to the cow. However, the minister tweeted initial investigations by local police did not point to any communal mischief. Singh even quoted ShankhNaad's tweet and clarified that the cow had accidentally chewed a crude bomb kept in the bushes by local tribal boys to hunt wild boars. Read BOOM's story here - MP Home Minister Says No Communal Angle To Cow Injured By Bomb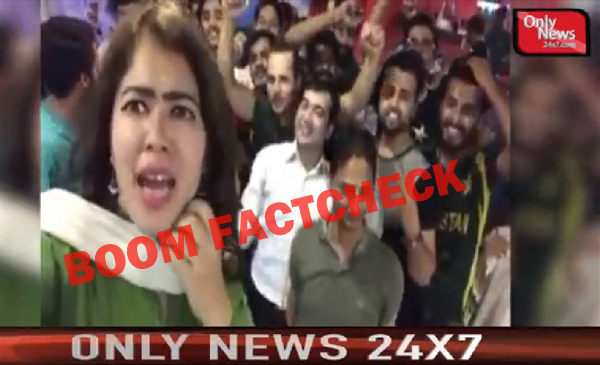 A viral video on WhatsApp by a little known Hindi news website 'Only News 24×7' claims that a school teacher in India chanted 'India ka baap kaun? Pakistan, Pakistan.' The video which is the perfect example of yellow journalism asks you to forward it to as my WhatsApp groups as possible so that it reaches Prime Minister Narendra Modi. However, a factcheck revealed that the video was taken by Pakistanis after India's crushing defeat to Pakistan in the ICC Champions Trophy Final 2017 in June. Read more about the video here -
Hindi Website 'Only News 24X7' Uses Video From Pakistan To Stir Bigotry
And you can watch BOOM's Jency Jacob and Suyash Barve discuss all these stories and how you can spot them on our show Fact vs Fiction.
https://youtu.be/79AB-ozHulQ