From PM Modi Disrespecting Gandhi To A Woman Supporting RSS Shot In Kerala: News You Almost Believed
The prevalence of fake news was across party lines this week. Read our fact check to know the stories that were not real.
It's been a busy week for fact checkers. Here's a roundup of the week's fake news.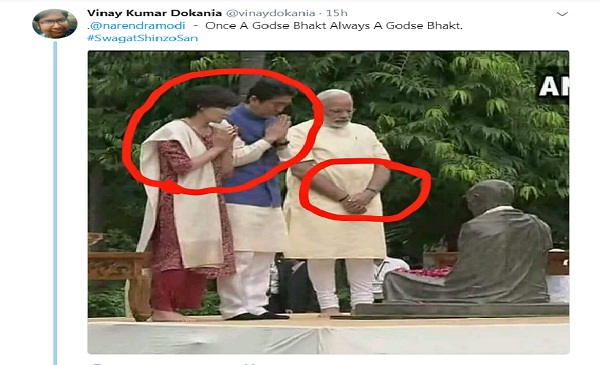 1. Did Prime Minister Narendra Modi disrespect Gandhi during his recent visit to Sabarmati Ashram? One would believe so going by the above tweet from the national coordinator of the Indian Youth Congress' social media team.
Vinay Kumar Dokania's tweet implied that the prime minister refused to fold his hands as a gesture of respect towards a statue of Mahatma Gandhi even as visiting dignitaries Japan's Shinzo Abe and his wife Akie Abe did so.
However, other photos from the visit and even video footage run by news channels prove that the allegation was completely false and misguided.  Read our fact check here – Did PM Modi Disrespect Gandhi At Sabarmati Ashram?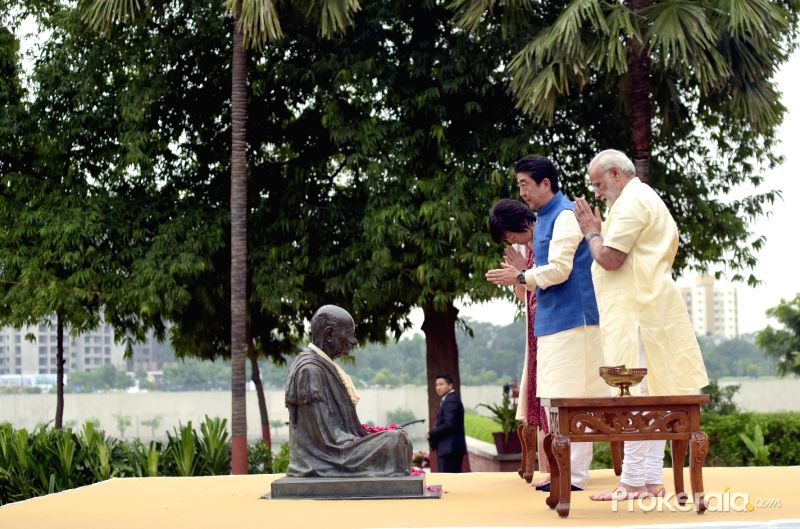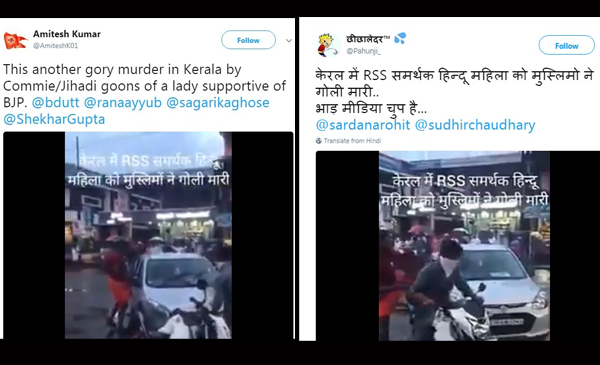 2.  A video claiming to be shocking footage of a  Hindu woman supporting the RSS shot by Muslims in Kerala was shared on social media this week.
However, a fact check revealed that the video is actually an enactment of a street play warning against the dangers of fascism.  Read our detailed fact check here – Fake News: Street Play Video From Kerala Goes Viral As Murder Of RSS Supporter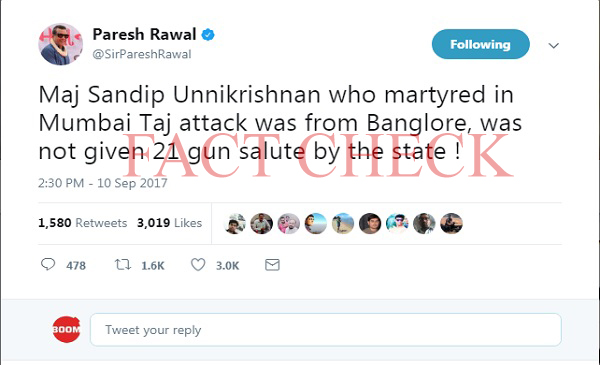 3.  Actor and Member of Parliament Paresh Rawal who has gained notoriety for tweeting fake news did it again on Sunday when he wrote that Major Sandeep Unnikrishnan who was martyred during the 2008 terror attacks in Mumbai was not given a 21-gun salute at his funeral.
The Bharatiya Janata Party (BJP)  MP miffed that slain journalist Gauri Lankesh a fierce critic of the right-wing was buried with state honours last week by a Congress-led Karnataka government. But a fact check revealed his statement to be false.
Major Sandeep Unnikrishnan received full military honours including a 21-gun salute at his funeral. Read our fact check here – Repeat Offender Paresh Rawal Tweets Fake News About 26/11 Martyr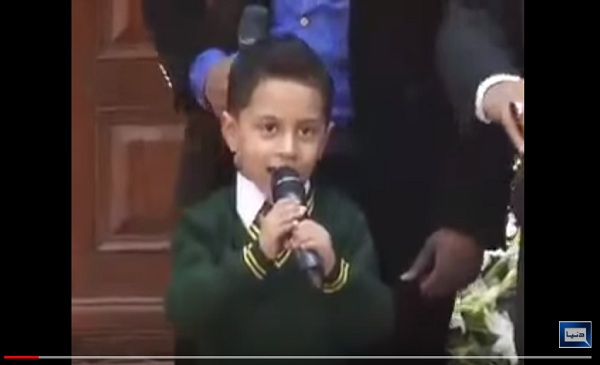 4. A 2015 video of a little boy singing is going viral in India with a bizarre twist.  The video which is viral on WhatsApp and Facebook in India is being shared with text that claims the boy is an orphan, the son of an army officer killed in an operation against militants and that the boy's mother died of shock on hearing the news.
A fact check revealed that the boy in the video is actually Pakistan's Ghulam-e-Murtaza. His song was a tribute to the victims of a the 2015 Taliban terrorist attack on a school in Peshawar. Moreover, his parents are very much alive.  Read the full story here –  No, This Is Not An Army Officer's Son; This Is Pakistan's Ghulam-E-Murtaza