From Hailstones In Mumbai To Aurangzeb At Congress HQ: News You Almost Believed
Cyclone Ockhi kept us on our toes. Read about all the fake videos that fooled people including journalists.
Here's a round-up of the news you almost believed this week.
Cyclone Ockhi may be over but it brought with it fake news at gale force. Numerous old videos were attributed to Ockhi as it moved towards Maharashtra and Gujarat. Sadly, it was just not ordinary folks but news channels that got swept up (pun intended) by these old videos. Wires agency ANI and two other leading Hindi news channel ran an old video of hailstones pummeling a road in Istanbul and said it took place at Panvel in Mumbai. Read our factcheck here - Indian News Outlets Run Istanbul Hailstones Video As Cyclone Ockhi In Mumbai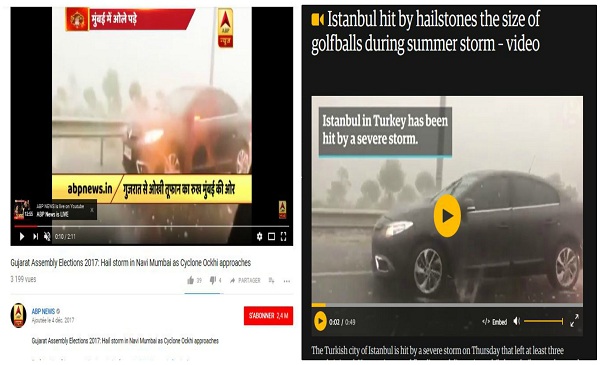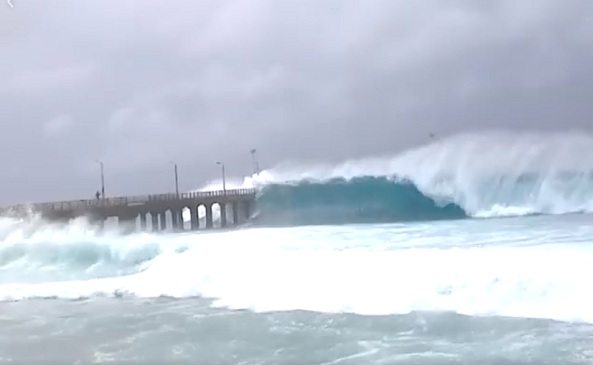 And how could the university of WhatsApp be far behind at the time of a cyclone. Several videos claiming to show a monstrous wave engulfing the Bandra Worli sealink were doing the rounds of social media. However, that video was taken in Lakshadweep in August and had nothing to do with Ockhi. Read our factcheck here - Old Video Going Viral As Cyclone Ockhi Striking Mumbai's Bandra-Worli Sealink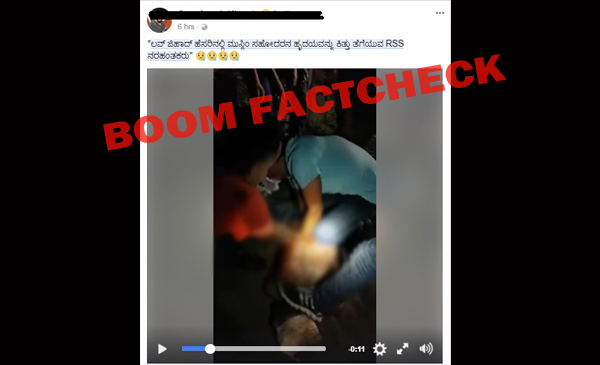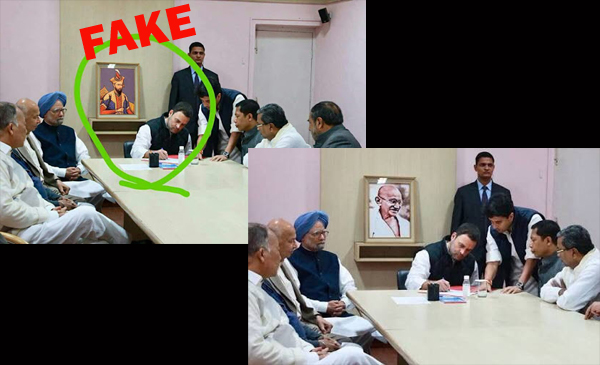 'Aurangzeb Gandhi'? Fake news' all-time favourite target Rahul Gandhi was in the spotlight again after Twitter photoshopped Mughal emperor Aurangzeb replacing a photo of Mahatma Gandhi at Congress headquarters. The culprit? The usual photoshop nuisance 'Atheist Krishna'. Read the story here - No, That's Not Aurangzeb At Congress HQ Looking Down At Rahul Gandhi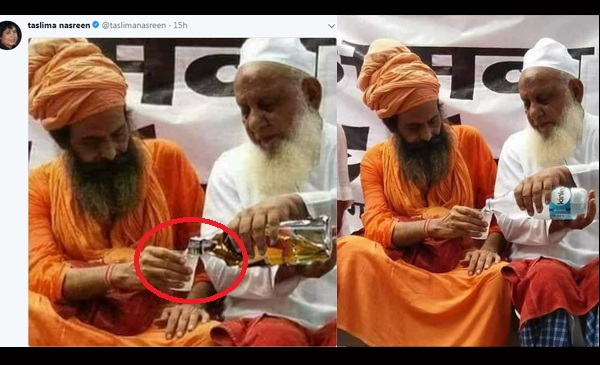 And finally, we end on a light-note, with this bizarre photo shared by Bangladeshi author-in-exile Taslima Nasreen. Nasreen felt the wrath of Twitter when she shared an image that turned a bottle of water into a bottle of whisky by the miracle of photoshop. Except whoever did it forgot to change the colour of the drink in the glass. Read the factcheck here - Taslima Nasreen Tweets Photoshopped Pic Turning Water Into Alcohol
Remember you can catch all these stories and more on YouTube with BOOM's Jency Jacob and Suyash Barve on our new show Fact Vs Fiction.
https://youtu.be/RBZC44BtAEM