Indian News Outlets Run Istanbul Hailstones Video As Cyclone Ockhi In Mumbai
Don't believe everything you receive on WhatsApp, especially if you're a journalist. This video is from Istanbul and not Navi Mumbai.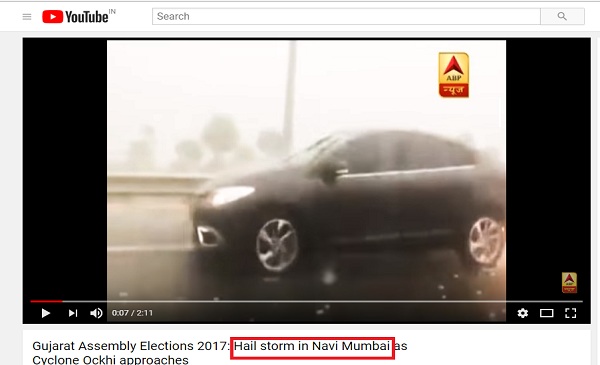 Several mainstream Indian news outlets including wires agency ANI and Hindi news channels ABP News and Zee News aired a video of hailstones pounding a road in Istanbul, Turkey and claimed it was the Mumbai-Pune Expressway.
The video uploaded on Monday and Tuesday has visuals of golf-ball sized hailstones raining down on two cars. Speaking in Hindi an anchor from ABP News claimed that hailstones were seen before the onset of Cyclone Ockhi. The channel retracted the video after BOOM pointed it out. The video on YouTube has also been deleted.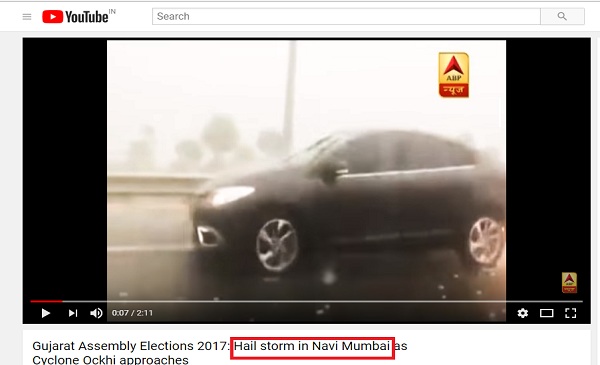 https://twitter.com/abpnewstv/status/938018810157703168
It appears that wires agency ANI may have been the source of this video picked up by other news outlets.
Video retracted: Panvel hailstorm, story under editorial review.

— ANI (@ANI) December 5, 2017
Zee News was also guilty of airing the video claiming rain in Navi Mumbai was accompanied by hailstones.
https://youtu.be/XjLyFVWX8k8
And while the visuals are truly spectacular, the video itself has clues that this was not India. The white car's number plate begins with the numerals '34'. The driver is also seen on the left side indicating it is a left-hand drive car, not usually seen in India.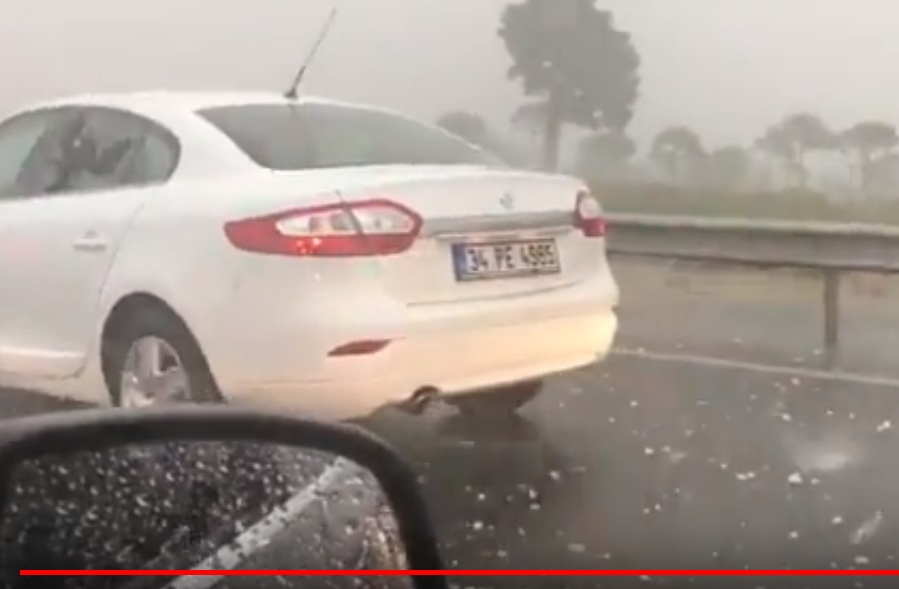 BOOM found the same video on Britain's the Guardian website. The video was published on July 28, 2017.

The freak storm that lasted for 20 minutes was accompanied by heavy rain, hail and strong winds. Shocking photos showed the damage to a passenger jets and car windshields which were pummeled with hail stones as big as golf balls.
The exact same video was uploaded on YouTube on July 31st and incorrectly claimed to be from Chandigarh. However, it is clear that these news channels ran an old video.
https://youtu.be/d6wHg1uJrGo
(Updates headline, adds ABP News and ANI's retraction tweets)