From Fake News About The Vegas Shooting To A Hindu Man Marrying A Rat: News You Almost Believed
Fake news is shifting shape and form all the time. Can you keep pace with it? This week's round-up of the news you almost believed.
Here's a roundup of all the fake news you almost believed.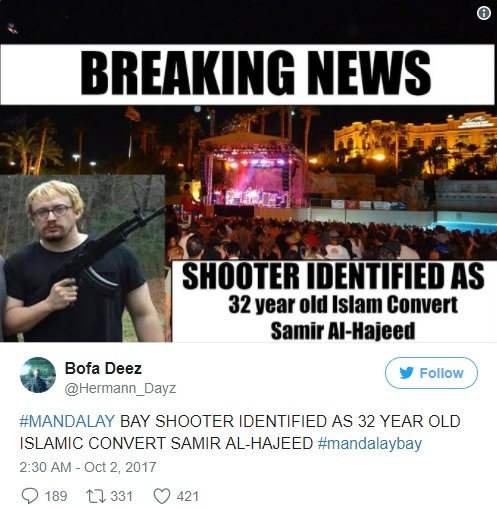 Increasingly, fake news is using terror attacks to create panic and chaos. The same was seen after the deadly mass shooting in Las Vegas on October 1st. Social media was abuzz with fake posts about the shooter's identity. What's worse is that tech giants such as Google and Facebook who have pledged to fight fake news inadvertently were responsible in promoting it. Google's 'Top Stories' section displayed a poll from dubious messaging board 4chan where anonymous users misidentified the shooter. Facebook's 'Safety Check' page displayed an Alt-Right-News story which speculated that the shooting could be the handiwork of some 'left-wing nutjob.'
Read our story here – Fake News Runs Rampant After Las Vegas Mass Shooting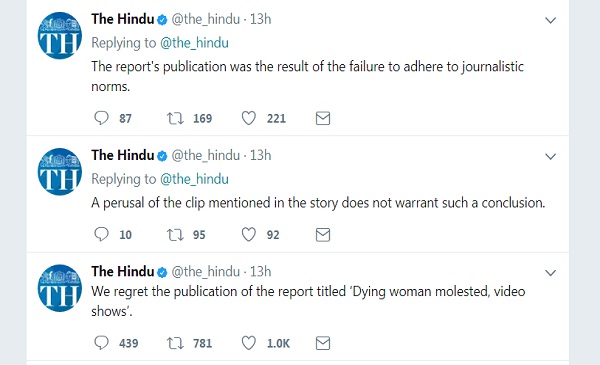 The Hindu had a forgettable week, after the newspaper was forced to withdraw its story about a dying woman being molested in the stampede that took place at Elphinstone Road station in Mumbai on September 29. The story, which was based on an eight-second mobile video clip, drew outrage on social media prompting Mumbai police to investigate allegations of molestation. However, police found the claim to be false. Longer clips from the incident showed that the man in question tried to rescue the woman. The Hindu subsequently withdrew its story and expressed regret saying that the report.
Read our story here –The Hindu Retracts 'Dying Woman Molested, Video Shows' Story, Apologises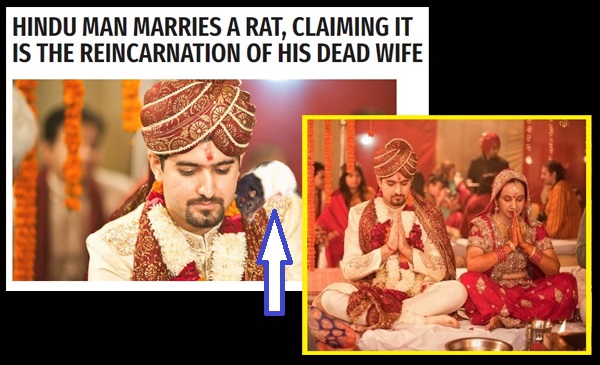 Fake news website World News Daily Report (WNDR) struck again, this time inventing a story about a Hindu man marrying a rat claiming it was the reincarnation of his first wife who died in a car accident. The website even photoshopped a picture of a rat in the story. BOOM tracked down the man in the photo and the photographer who took the picture, both confirmed that the website had stolen the image. Many fell for the fake story including Pakistan Defence which subsequently deleted its post.
Read our story here – Fake News: Indian Man Marries Rat, Says It's A Reincarnation Of Dead Wife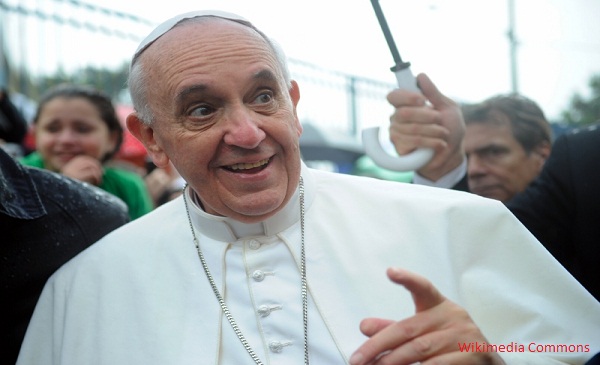 Pope Francis, who was a target of fake news during the US presidential election, picked 'fake news and journalism for peace' as his message for the church's next World Communications Day to be observed on May 13, 2018 in a sign that even religious heads are speaking about the harmful effects of misinformation.
Read our story here – Once A Target, Pope Francis To Focus On Fake News In Message
And you can watch BOOM's Jency Jacob and Suyash Barve discuss all these stories in depth on our new show Fact Vs Fiction.