Once A Target, Pope Francis To Focus On Fake News In Message
Pope Francis to focus on 'fake news and journalism for peace' as his message for the church's next World Communications Day in 2018.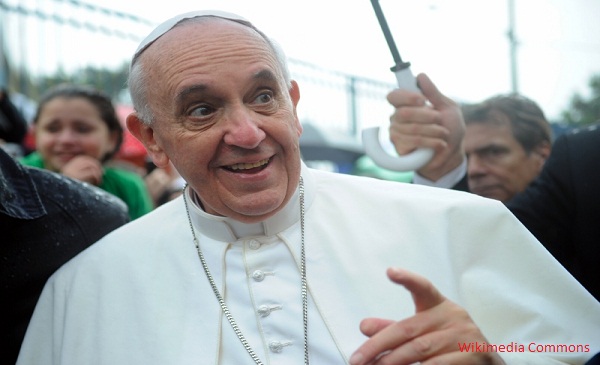 Pope Francis, who has been a target of fake news in the past, picked 'fake news and journalism for peace' as his message for the church's next World Communications Day to be observed on May 13, 2018 in a sign that even religious heads are speaking about the harmful effects of misinformation.
Francis, who has 13.8 million followers on Twitter, made the announcement on September 29.
I have chosen this theme for World Communications Day 2018: "The truth will set you free" (Jn 8:32). Fake news and journalism for peace.

— Pope Francis (@Pontifex) September 29, 2017
The Vatican's Secretariat for Communication said that 'false information contributes to creating and fueling strong polarization of opinions', an official Vatican news agency reported last week.
The Catholic church's next World Communications Day will be marked on May 13. Next year's observance will be the 52nd edition. The pope's message will be released on January 24, feast of St Francis de Sales, the patron of journalists.
In 2016, one of the biggest fake news stories globally was the pope's supposed endorsement of Donald Trump in the run-up to the U.S. presidential elections.
In July 2016, fake news website WTOE 5 News reported that the pope had broken with tradition and unequivocally endorsed Donald Trump for president.
However, WTOE 5 is a fake news website, it's About page reads "WTOE 5 News is a fantasy news website," "Most articles on wtoe5news.com are satire or pure fantasy."
The story was debunked by fact checking organisations such as FactCheck.Org - Did the Pope Endorse Trump? and Snopes - 'Nope Francis. '
When the Argentinian pontiff did eventually meet Donald Trump, his wife Melania and daughter Ivanka at the Vatican in May this year it led to a fake meme taking over the Internet where the pope can be seen swatting away Trump's hand.