Fake Video Clip Of Rahul Gandhi's Rally And Other News You Almost Believed
In this week's News You Almost Believed, we bring you the truth behind viral photos and videos.
Here's a round-up of News You Almost Believed.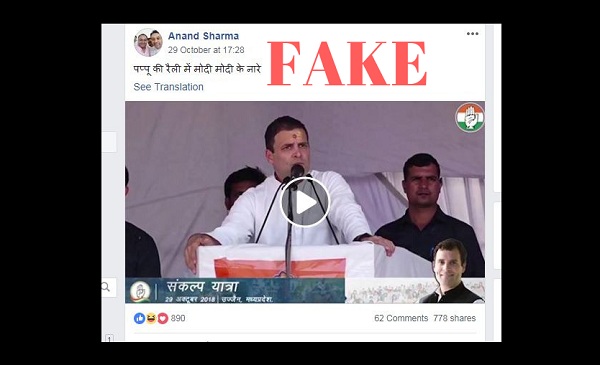 A viral video clip purporting to show Prime Minister Narendra Modi's name chanted during Congress President Rahul Gandhi's recent rally at Ujjain, Madhya Pradesh, is fake. The audio of the viral video clip has been tampered with. Read the full story here.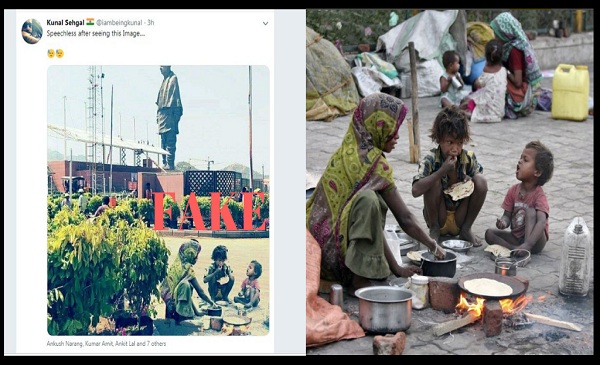 A photograph purporting to highlight the disparity against the backdrop of Sardar Vallabhbhai Patel's 'Statue of Unity', is photoshopped. The photo contrasts the 182-metre tall statue against an image of a woman and her two children having a meal on a footpath. However, the photo of the woman and two children has been photoshopped and added to the image. Click here to know more about the image.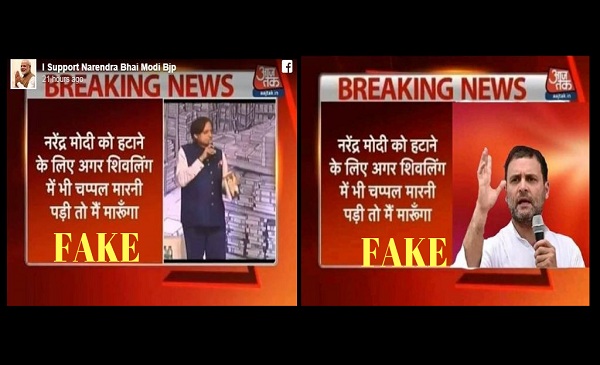 A graphic purported to be from Hindi news channel Aaj Tak attributing a quote to Congress MP Shashi Tharoor on Prime Minister Narendra Modi, is fake. The graphic has been photoshopped with Hindi text that misquotes Tharoor's recent remarks on the prime minister. A variation of the same graphic has a picture of Congress President Rahul Gandhi with the exact same line. Read the full story here.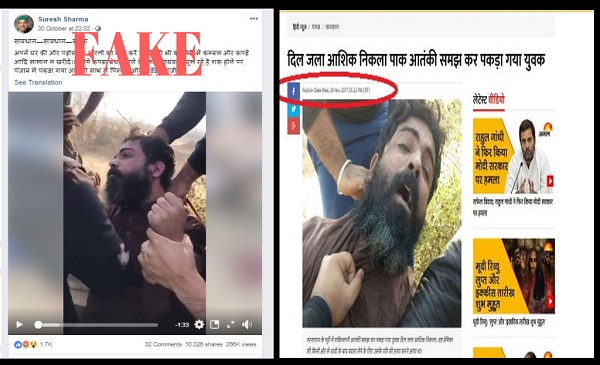 A 2017 video showing a group of men nab a man who had set out to kill his ex girlfriend's husband in Punjab is being shared online as a Kashmiri terrorist apprehended in the state. Read the full story here.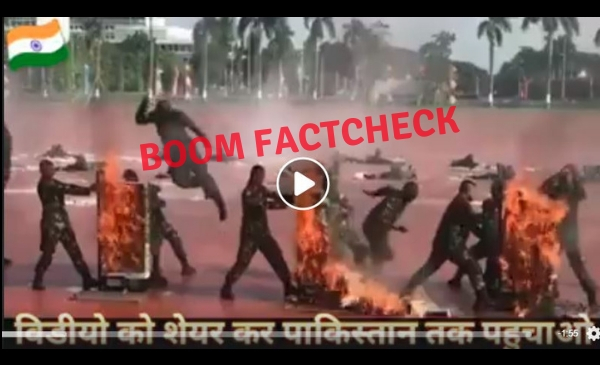 A video of various drills performed by men in uniform was shared on Facebook claiming to be that of the Indian army. However, BOOM's fact check revealed that it is an edited video which has used clips of Indonesian and Russian armed forces' military drills as that of the Indian army. Read more about it here.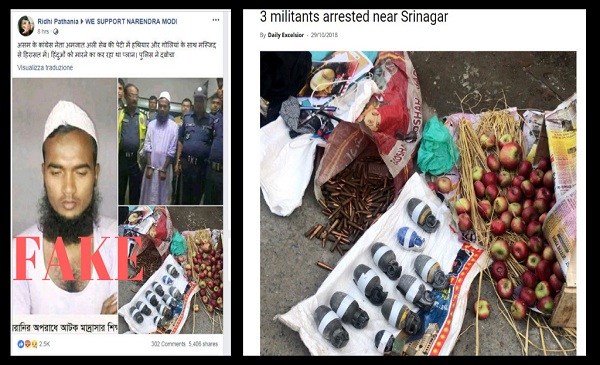 Photos of a molester in Bangladesh and an unrelated image of hand grenades in Kashmir are being shared on Facebook with a false narrative that a Muslim Congress leader from Assam was arrested for possessing weapons while plotting to kill Hindus. Click here to read the full story.