Viral Fake: Morphed Clip Adds 'Modi Modi' Chant To Rahul Gandhi's Speech At Ujjain
No, the crowd did not chant 'Modi Modi' during Rahul Gandhi's Ujjain rally.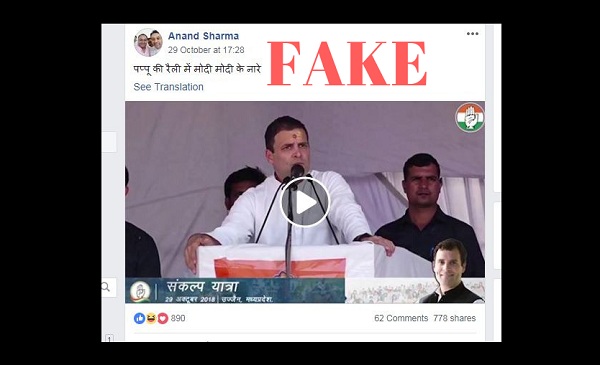 CLAIM: A viral video purports to show Prime Minister Narendra Modi's name was chanted during Rahul Gandhi's speech at Ujjain, Madhya Pradesh on October 29, 2018
RATING: False
FACT: The audio of the video clip has been morphed.
A viral video clip purporting to show Prime Minister Narendra Modi's name chanted during Congress President Rahul Gandhi's recent rally at Ujjain, Madhya Pradesh, is fake. The audio of the viral video clip has been tampered with.
The morphed clip is being shared with Hindi text that translates to, "Modi Modi slogans raised during Pappu's rally". (पप्पू की रैली में मोदी मोदी के नारे)
The clip has received nearly 800 shares from the Facebook group (एक करोड़ हिंदुओं का ग्रुप (एड होते ही 150 हिंदुओ को एड करो) जय श्री राम). Click here to view the post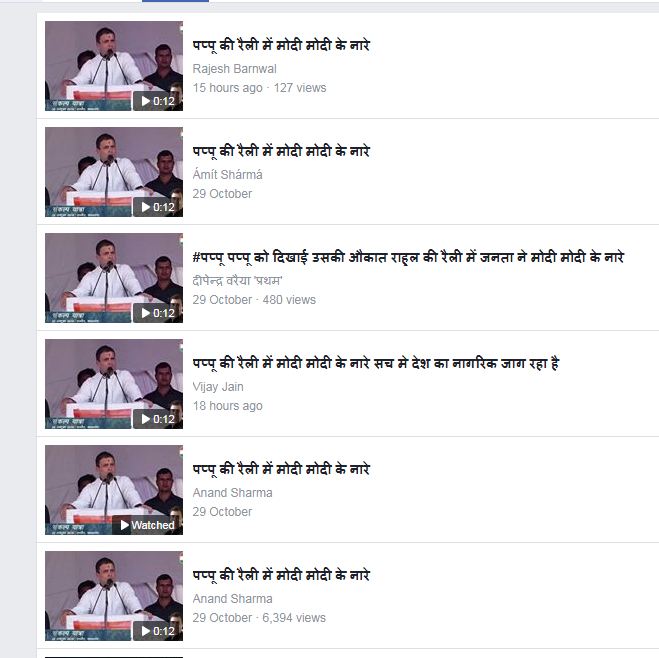 Rahul Gandhi attacked the prime minister on issues ranging from the Rafale aircraft deal to the top brass shakeup at the Central Bureau of Investigation (CBI), during his speech at Ujjain on October 29.
The full video of Gandhi's speech uploaded to Congress's official YouTube channel does not include any audio of the crowd chanting 'Modi Modi'. Watch the video below from YouTube counter 31:38. He was speaking on the issue of farmers when someone from the crowd interrupted him. It is not clear what the person in the crowd shouted. However, prime minister's name cannot be heard and the audio is different from the viral morphed clip.
https://youtu.be/OBRahYxAsNc?t=1898
Claim Review :
Video Shows Prime Minister Narendra Modi's Name Being Chanted During Rahul Gandhi's Speech At Ujjain, Madhya Pradesh On October 29, 2018
Claimed By :
Facebook User