World
Video Linking Fake 5G Technology With COVID-19 Viral On Social Media
Virgin Media and an independent expert confirmed that the equipment is an old TV component unrelated to 5G technology.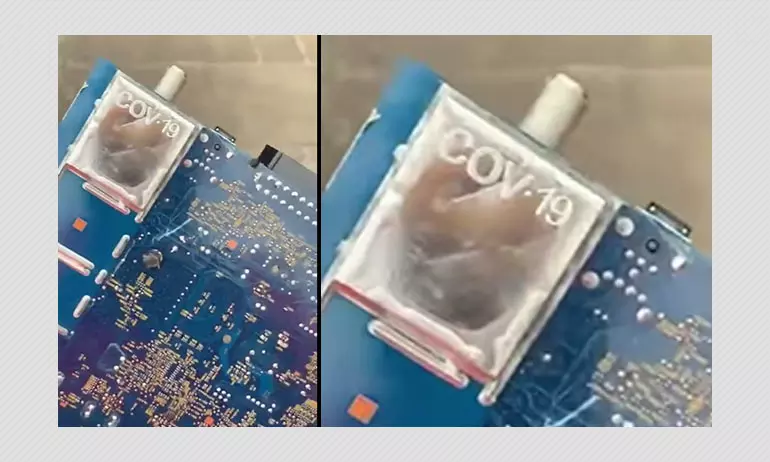 A video has been shared thousands of times on social media, claiming that circuit boards with "COV-19" inscribed on them are being fitted to 5G towers. The claim is false; Virgin Media, the company that distributes these boards, and an independent expert confirmed that the equipment is an aged satellite TV component unrelated to 5G technology.
The video shows a man in a high visibility jacket and a hard hat claiming he has been "erecting 5G masts on towers… for the past few weeks". He goes on to say, "We don't crack open these kits, because we're specifically asked not to" and displays what he claims to be a piece of "5G kit" which "says COV-19 on it".
Also Read: No, Table Salt Is Not A Cure For Coronavirus
The video was shared around the world, with posts found in Canada, the United States, Australia, and Malawi.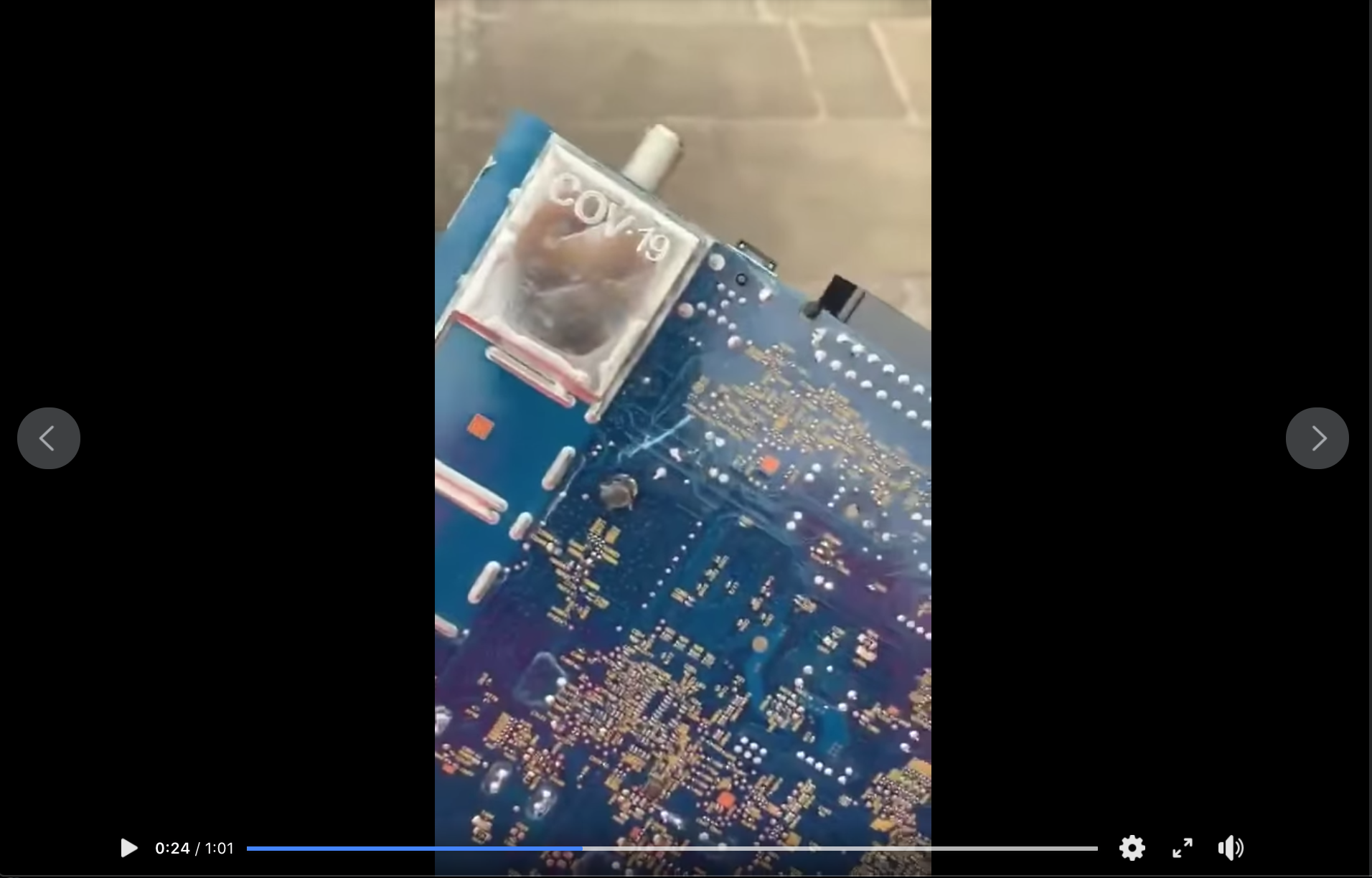 Screenshot of the post taken on June 2, 2020
The claim comes after a cell tower was set alight in Montreal amid conspiracies that 5G networks cause the novel coronavirus, a claim AFP Fact Check has debunked.
Virgin Media confirmed that the box in the video is unrelated to 5G technology.
"That is a board from a very old set-top TV box and which never featured any component parts inscribed/stamped/printed or otherwise with COV 19. It has absolutely no relation with any mobile network infrastructure, including that used for 5G," a spokesman said.
Virgin Media said that the circuit board came from the Cisco 4585 HD box. This was confirmed by Ron Madrid, Senior Program Manager at Blue Rock Software, a company that specializes in system integration and data analytics for satellite providers.
He told AFP by email: "This is a Virgin V Box HD made by Cisco."
Madrid also provided AFP with this link to the datasheet for this specific set-top box.
Virgin Media first distributed this box to customers in 2011 but it has since been discontinued.
Also Read: Do Vaccinations Violate Human Rights Under The Nuremberg Code?
Virgin Media also provided AFP with seven photographs of the circuit board, showing that the "COV.19" inscription does not feature in the original design.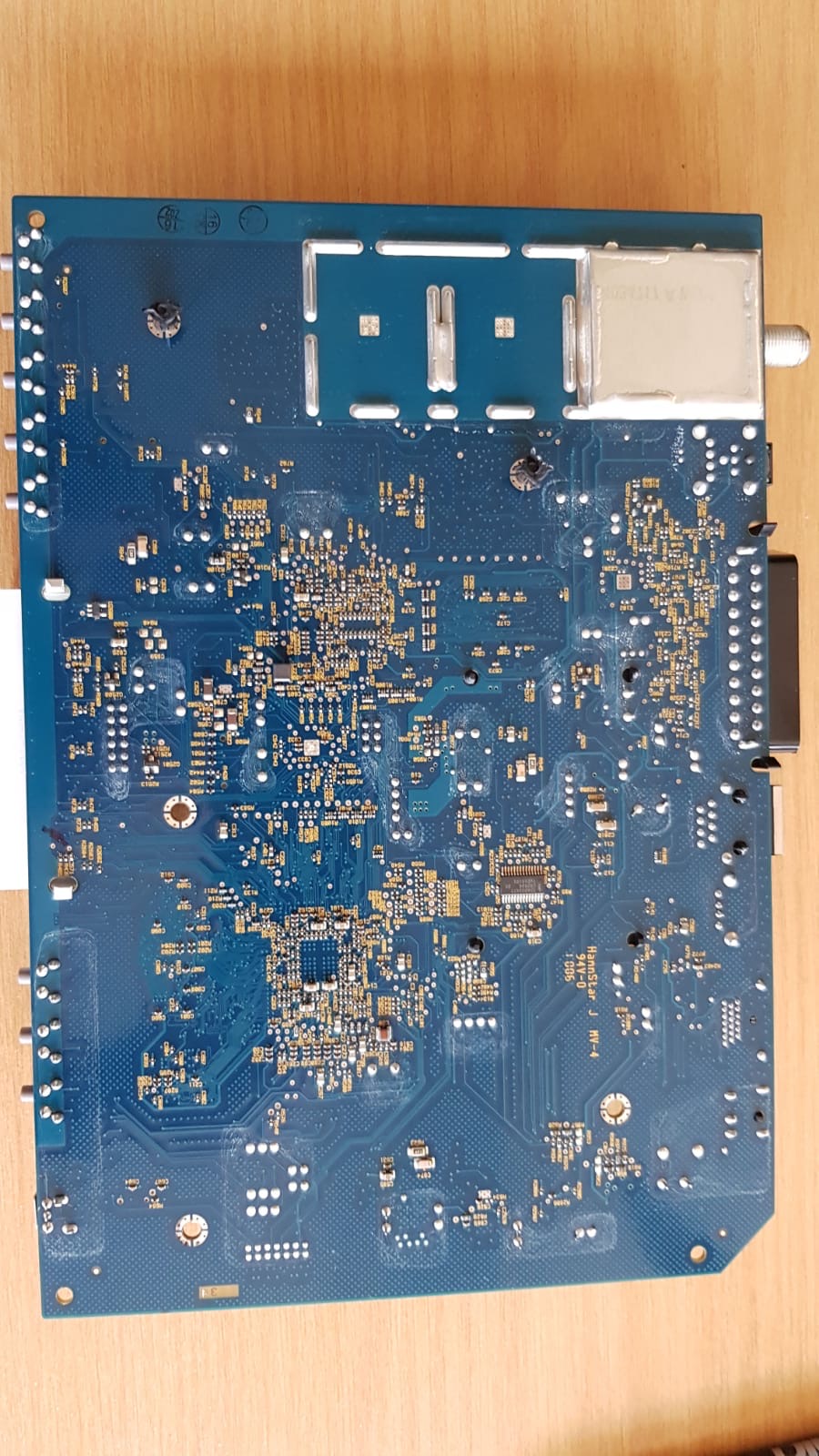 Photograph of the circuit board from a Cisco 4585 HD box provided to AFP by Virgin Media (Virgin Media)
A reverse image search on Google and Yandex confirmed that the photographs provided by Virgin Media were originals.
AFP was not able to confirm if the man in the video is a telecommunication engineer, as he claims. Based on his accent, the architecture of the buildings and the vehicles around him being right-hand drive, it is likely that this video was taken in the United Kingdom.
During the novel coronavirus pandemic, a survey from the School of Journalism and Communications at Carleton University in Ottawa found that nearly half of Canadians subscribe to at least one coronavirus conspiracy theory or myth -- including claims about the dangers of 5G to human health, which AFP Fact Check has investigated here.

Claim :
5G kits have COV-19 written on components inside machine.
Claimed By :
Facebook post
Do you always want to share the authentic news with your friends?
Subscribed Successfully...
Enter Valid Email Id