Donald Trump Falsely Claims US Conducted More Tests Than World Combined
President Donald Trump has falsely claimed that the US conducted more testing for COVID-19 than all countries combined.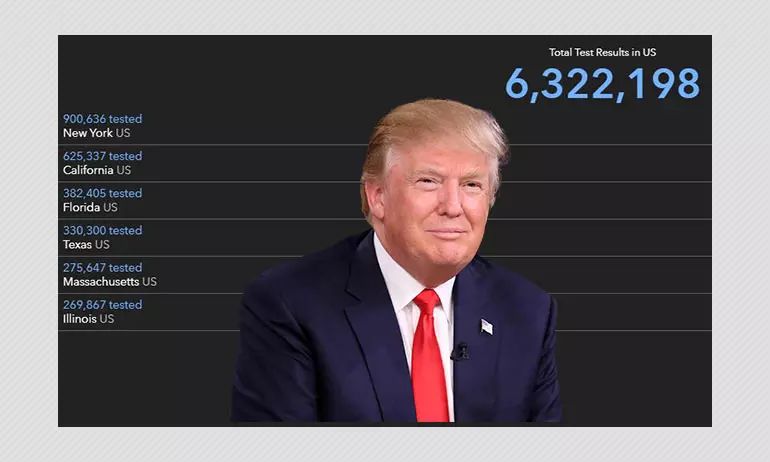 President Donald Trump has falsely claimed that the United States conducted more testing for COVID-19 than all other countries combined, and suggested that the administration of his predecessor Barack Obama left behind "bad, broken tests."

Figures show that of the more than 200 countries, territories and areas affected by the novel coronavirus pandemic, it only takes the cumulative number of tests in five to overtake that of the United States.
And COVID-19 only emerged in 2019, meaning that contrary to Trump's suggestion, testing for the disease did not exist when Obama left office nearly three years earlier.
More tests than the rest of the world
"We did more tests than any other country anywhere in the world. And I think they told me yesterday a number -- if you add up the rest of the world, we've done more testing," Trump said during a meeting with New Jersey Governor Phil Murphy on April 30, 2020.
ALSO READ: Did Donald Trump Tweet About Barack Obama's Handling Of H1N1 In 2009?
Test results in the United States number more than 6.3 million, according to data from Johns Hopkins University.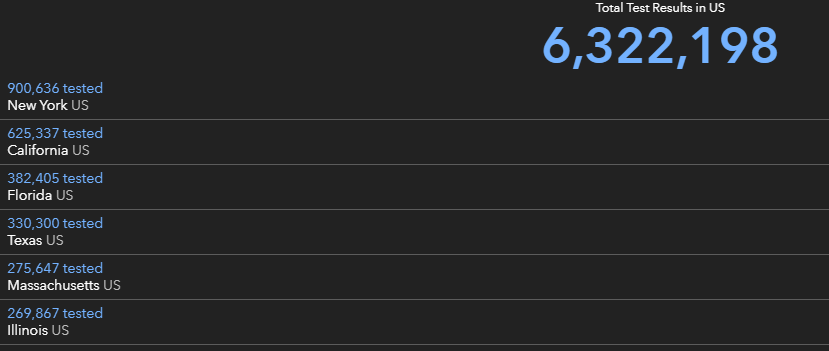 A screenshot taken on May 1, 2020 shows Johns Hopkins University figures on COVID-19 testing in the United States
But Germany has conducted more than 2.5 million tests, Italy and Spain more than 1.3 million each, and Turkey more than one million, while Britain has tested more than 750,000 people, combining for a total of more than 6.8 million -- 500,000 above the US total.
And other countries whose citizens have been hit by the virus -- such as India and South Korea -- are carrying out testing as well.
COVID-19 -- which is caused by the novel coronavirus -- has killed more than 233,000 people and devastated the global economy.
While Trump has routinely praised his administration's handling of the crisis, he has been criticized for statements he made that downplayed the danger of the virus, such as comparing it to the common flu or saying that the risk it posed to the American people was "very low."
'Bad' tests
Trump also claimed during the meeting that "the last administration left us nothing" and that "we started off with bad, broken tests and obsolete tests."
He repeated this claim when pressed by a journalist on how this could be true since the virus is new, saying: "We had tests that were obsolete. We had tests that didn't take care of people."
But the novel coronavirus and COVID-19 "were unknown before the outbreak began in Wuhan, China, in December 2019," according to the World Health Organization.
Obama left office in January 2017.
Updated On:
2020-05-04T11:10:50+05:30
Claim Review :
The US has conducted more COVID-19 tests than the rest of the countries combined.
Claimed By :
Donald Trump