Fact Check
Toxic Plastic Eggs From China? No, Those Are Prank Toys
Read how a video of a prank toy is creating a scare of plastic eggs from China in India.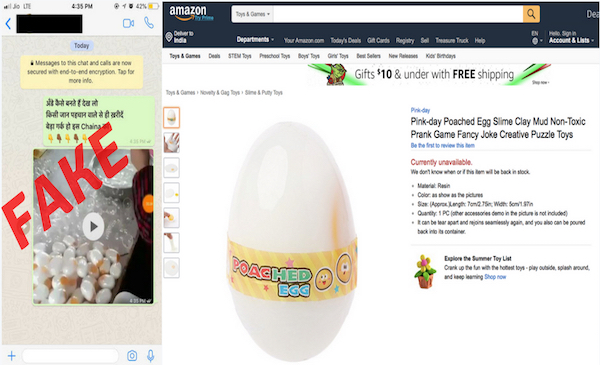 CLAIM: This is a video showing how plastic eggs are made in China.
RATING: False
FACT: A video on WhatsApp and social media claims to show fake eggs are made in China to dupe unsuspecting consumers. However, a fact-check revealed that the video actually shows a prank slime toy being made.
A video showing two people assemble fake eggs is being shared on social media in India with the claim that it shows how plastic eggs are made in China. The video shows an individual filling a white elastic substance in transparent plastic egg-shaped molds. While finished 'fake eggs' lying on the surface can be seen containing what appear to be yolks as well.
The Hindi message accompanying the video asks consumers to buy eggs from people they know and trust.
However, a Google Reverse Image Search revealed that the video has existed on social media since 2017.
France24 had already debunked the video as fake on May 4, 2018. BOOM also found an article which claims that Chinese messaging app WeChat had debunked the video in it's 'Ten Big Rumours In May' series.
The poached egg prank toy has been created by a Korean manufacturer and is sold on sites such as Amazon and Taobao.
The description of the product states that it is made from resin and is non toxic but not edible. The yolk is detachable and can be easily reattached to the white of the fake egg. "Lifelike appearance of poached egg, so that people can easily believe. Perfect gag gift to trick your friends," the product's description reads on Amazon.
The stickers on the eggs that are seen on Taoboa's website are also seen in the video.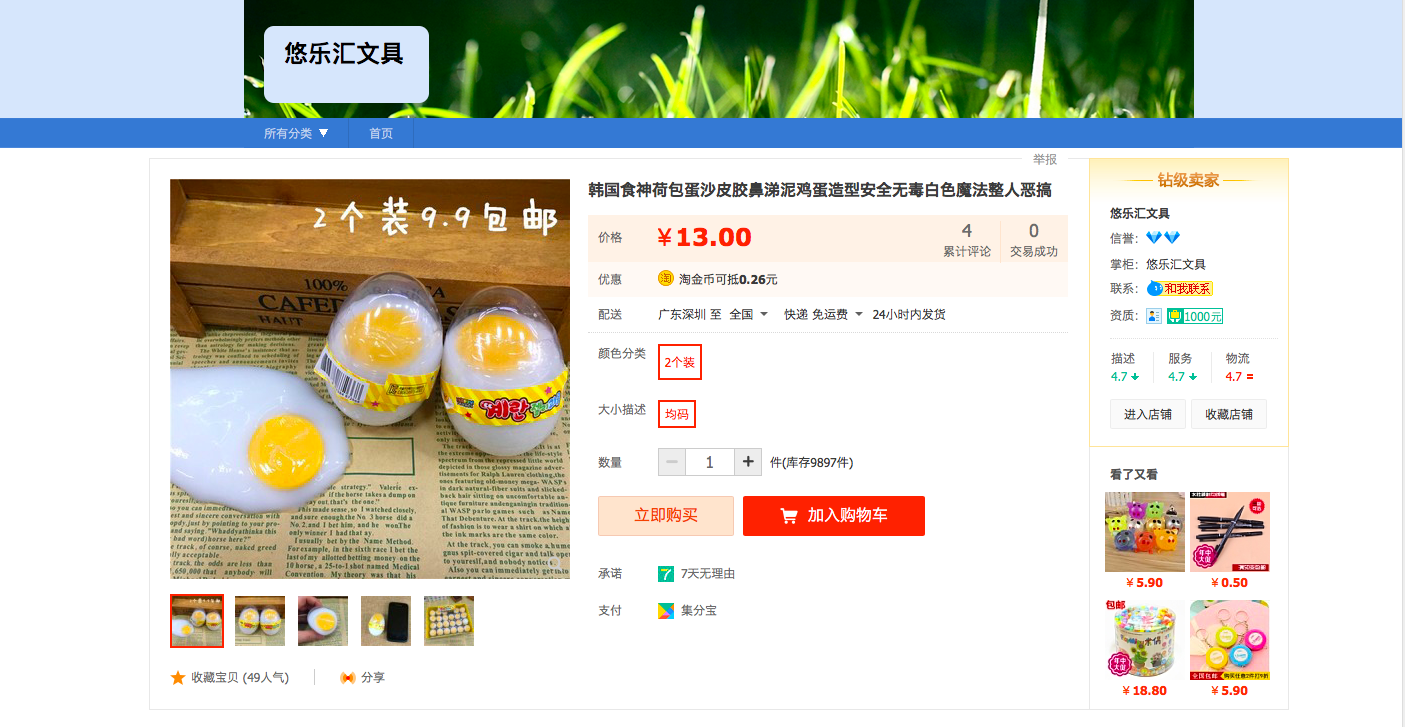 This is not the first time China has been blamed for supposedly creating fake food items. In the past, BOOM has debunked hoaxes related to plastic rice, plastic cabbage ,plastic Lays potato chips and plastic wheat.
https://www.sharethefacts.co/share/1ba32ad5-065f-45c5-bc0c-df3b58ad82f0
Do you always want to share the authentic news with your friends?
Subscribed Successfully...
Enter Valid Email Id