Fact Check
Burning Lay's Potato Chip: Proof Of Plastic Or Bad Science?: A FactCheck
Don't believe this viral video. BOOM breaks down the science that explains why Lay's potato chips catch fire. Read our factcheck.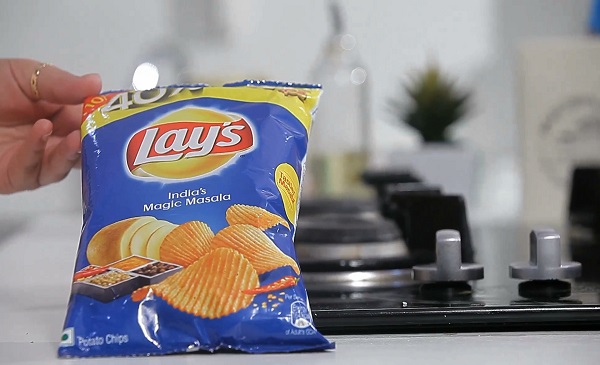 After food scares like plastic rice and plastic cabbages flew across the Internet in 2017; plastic potato chips or plastic Lay's seems to be next in line.
Earlier this year a video where a man demonstrates lighting a Lay's potato chip on fire atop a kitchen stove went viral on social media. In the video, the man whose identity is unknown, can be heard saying, " If you see this packet of chips...this single chip catches fire. So what it exactly means is that it has tonnes of plastic in it." (Watch the video below)
But does a processed potato chip catching fire mean it contains plastic? And can one take an experiment conducted in a kitchen and not a laboratory, seriously? To answer those questions we decided to do an experiment of our own and spoke to experts. We replicated the process shown in the video and got very similar results.
What PepsiCo Says:

BOOM contacted PepsiCo, the maker of Lay's, who rubbished the theory. Their explanation was that Lay's contained starch and it was this starch that was reacting when directly exposed to an open flame.
"Lay's contains carbohydrates, proteins and fat like many other commonly available starchy foods which react when exposed to direct heat. Lay's is a 100% safe vegetarian snack made from trusted, high quality ingredients. Enjoy your Lay's and don't fall prey to such baseless rumors," the company said in a statement.
What Food Scientists Say:
Professor Uday Annapure, Head of the Department of food engineering and technology at the Institute of Chemical Technology in Mumbai also supported this explanation.
"On the basis of scientific merit, the video is utter useless," Annapure told BOOM.
"Burning of potato chips or Kurkure like product will surely give you the appearance like burning of plastic but it doesn't mean that plastic is added in these products. Plastic is a long chain polymer made up of many monomers. Any polymer when heated has to melt or even burn at high temperatures. If we look at the ingredients of chips, the major part is potato which contains about more than 80% starch. Starch is also a long chain polymer composed of many glucose molecules. Both are polymers (plastic is non-edible whereas starch is edible) and share similar properties. If plastic can burn due to heating, starch also can burn in a similar fashion. The main problem here is the people know how plastic burns but no one has seen how starch burns hence anything burns like plastic they will conclude that it is a plastic," Annapure said.
Annapure added that such products also contain oil, spice extract and sugar which also help the burning process. "Sugar also burns like plastic, so should we conclude that plastic is added in sugar also?," Annapure said.
A packet of Lay's chips contains the following ingredients:
Potato

Edible vegetable oil (palmolein oil, rice bran oil)

Spices and condiments (onion powder, chili powder, dried mango powder, coriander seed powder, ginger powder, garlic powder, black pepper powder, spices extract, turmeric powder) salt, black salt, sugar, tomato powder, citric acid (INS330).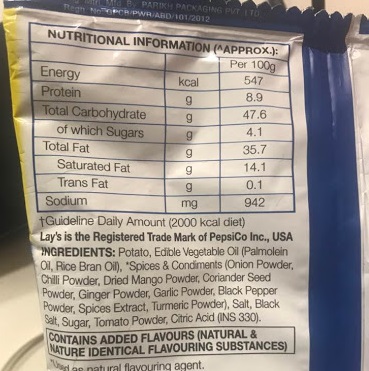 What Food Safety Regulators Have To Say:
BOOM also reached out to the Food Safety and Standards Authority of India.
"From this video, it does not appear that Lay's chips contain plastic. However, there are penal provisions under the Food Safety and Standards, act , 2006 for violation of any provisions," Prabhat Kumar Mishra, Assistant Director (Regulatory Compliance) said.
Mishra also said that such types of chips contain 35% edible oil which could explain why they catch fire.
Similar Scare In Dubai
In December 2017, Khaleej Times reported that Dubai Municipality had debunked a similar viral video.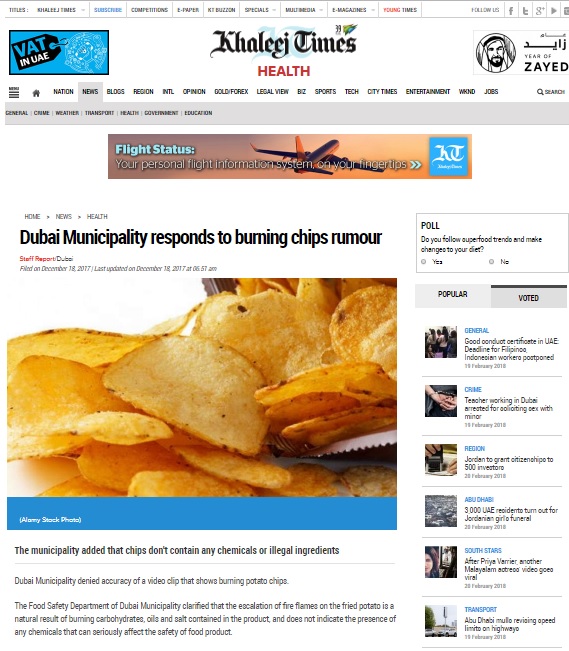 Not Toxic But Not Exactly Healthy Either
While Lay's does not contain plastic it cannot be called nutritious either.
"1 tbsp has 13 grams of fat and 120 calories, required fat should be 15% of daily allowance; here if someone ate the whole 100 grams they would get 35.7 percent of fat and that's a lot. Obviously saturated fat is high," Shonali Sabherwal, Macrobiotic Nutritionist and Chef said.
Do you always want to share the authentic news with your friends?
Subscribed Successfully...
Enter Valid Email Id