Pre-Polls vs. Exit Polls: How Did Delhi Vote?
The counting of votes for the high-profile Delhi Assembly elections, which has become a two-horse race between BJP and AAP, will take place tomorrow on February 10 and final results are likely to be available by 1 PM. On the #IndiaHangOut 2015 Delhi Election Tracker, we analyse the exit polls and the different trends that this election has thrown up.
"The one thing that I have witnessed so far is a reversal of roles on the campaign trail. The 2013 Vidhan Sabha Elections saw a campaign which was a pre-dominantly negative, run by Arvind Kejriwal against other political parties. This time, Aam Aadmi Party (AAP) was talking about issues and development. Bhartiya Janata Party (BJP) and other parties, who had started with a positive agenda, ended up with a negative campaign. This eventually helped AAP a lot," said Yashwant Deshmukh, the Managing Director and Editor of CVoter Foundation.
"The biggest finding of all the data is that Delhi has moved beyond the traditional caste and religion-oriented analysis of Indian electoral politics. It has moved into class territory. This is a very big and dramatic change," he added.
Here's a breakdown of all the voting trends according to the CVoter Exit Polls, which were conducted over a sample size of 25, 696 respondents on February 7 at 5 pm.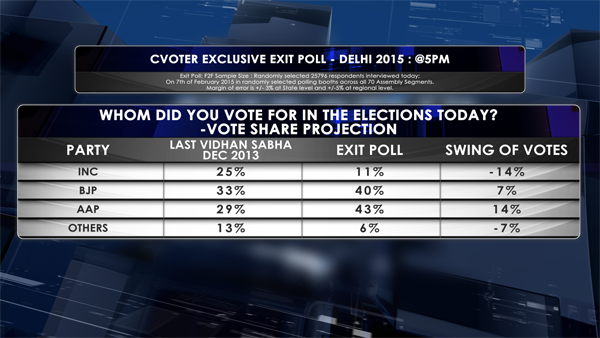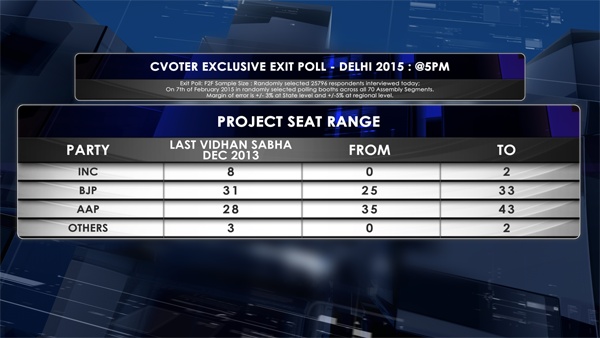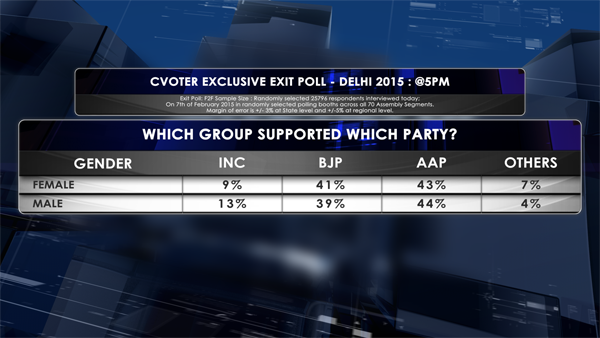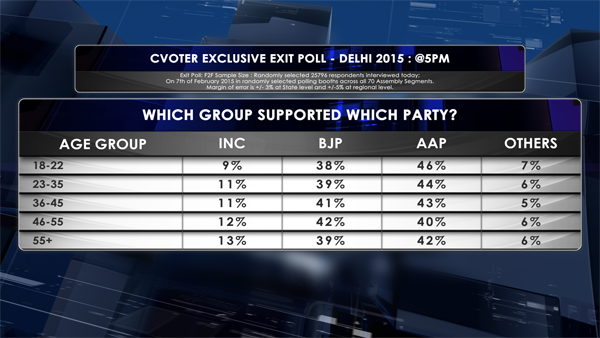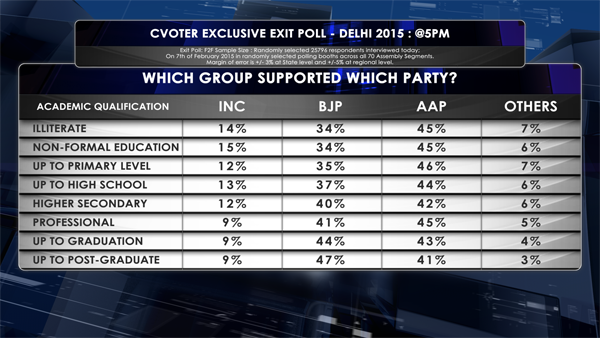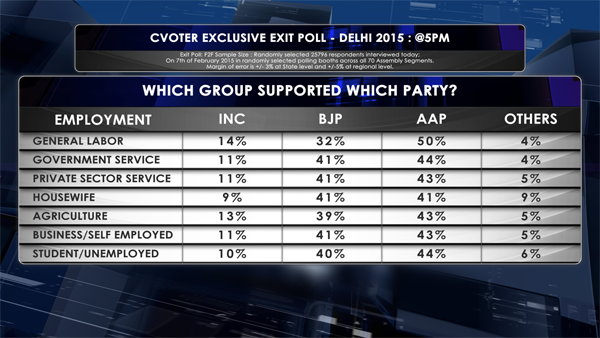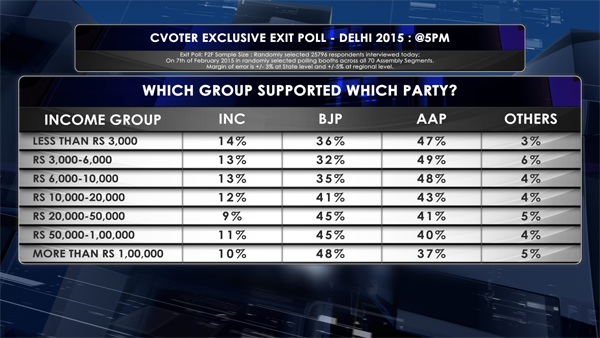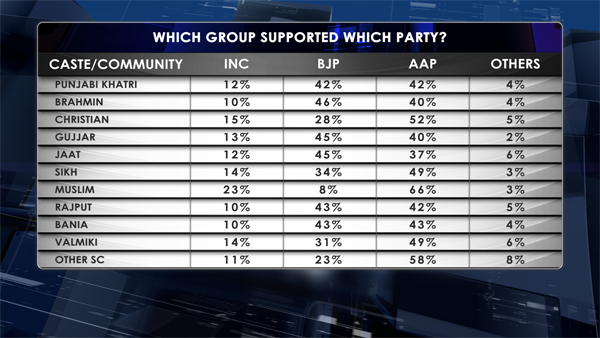 These numbers show that we can look at elections in a far more scientific manner and with far more data than ever before. They help get a better understanding of, not just the elections, but also at fundamental shifts in the way people vote and view issues.
"This has been a rare election, where both the top two parties have enjoyed a positive swing of votes. But overall, AAP has gained more votes than BJP could have gained, which is why they are coming up as winners," Deshmukh concluded.