Fact Check
Plastic Cabbages From China In India? No, It's Wax Food Display Replicas In Japan
Are fake cabbages from China being sneaked into Delhi? BOOM finds out.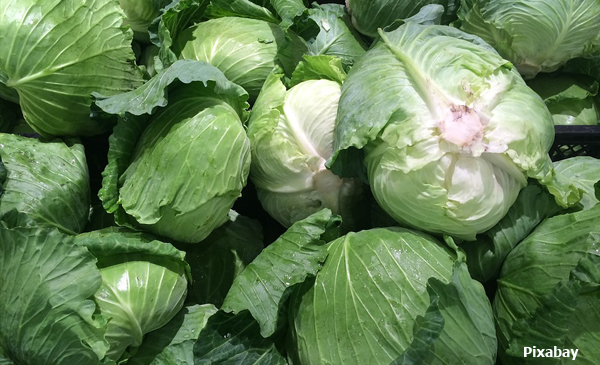 (Image for representational purpose only)
Over the past few days, Hindi news channels have gone into overdrive reporting about supposedly 'plastic cabbages' from China making their way to Delhi. The news reports emerged after a mobile video from Ambala, Haryana went viral on WhatsApp. The video claimed to show how a 'plastic cabbage' peel does not easily catch fire when placed over an open gas flame. Hindi news outlets such as Aaj Tak, News24, and Zee News reported the story after more videos of people trying similar kitchen experiments cropped up.
News24 went a step further and reported that it had found a video of how plastic cabbages were made in China in its news report titled 'plastic wali patta gobi'. The video shows a south east Asian-looking man ladling colourful liquids in a large bowl of water and then shaping the substance to look like a real cabbage. News24 claimed that the video was from a lab in China.
[video type='youtube' id='EEUgEidMQwA' height='365']
But BOOM found the video was actually about wax food replicas used as displays outside restaurants in Japan. Moreover, the video is at least two years old, has Korean subtitles, a logo of SBS (Seoul Broadcasting System) and a dubbed voice over.
[video type='youtube' id='wQnCaIOodNw' height='365']
According to blog Kotaku, the hyper-realistic fake food is called "shokuhin sample" (食品サンプル) or "food sample", and is not meant to be eaten. It is used outside restaurants in Japan as a display to supplement menu cards so that diners can literally see what they are ordering.
Many restaurants work closely with wax food makers to make accurate replicas of dishes on their menu. Restaurants can also buy shokuhin samples from shops that make them.
BOOM found several videos of "plastic cabbage" and "fake food" from Japan. The shokuhin samples look very real and are easy to fool anyone.
[video type='youtube' id='3Xw3Hk2yhzI' height='365']
[video type='youtube' id='Yl6AOtftNuI' height='365']
Fact checking organisation Snopes did a story about Japanese wax food samples when a hoax about China dumping "synthetic cabbages" on unwitting American consumers went viral.
[blockquote width='100']
"Even in the absence of ample evidence that wax food displays are exceptionally common in Asia, it stands to reason that synthetic cabbages wouldn't fly as a market staple anywhere in the world due to the fact that wax is unpalatable and would clearly melt when cooked, and cabbage's relatively low price point makes such a substitution costlier than retailing genuine cabbage." - Snopes
[/blockquote]
BOOM has not verified the accuracy of the video from Ambala or the many copycat videos that it has inspired.
However, so far there is no conclusive proof to say that rogue cabbages are being sold in India.
We reached out to the Food Safety and Standards Authority of India (FSSAI) in New Delhi will update our story when we receive a response.
Do you always want to share the authentic news with your friends?
Subscribed Successfully...
Enter Valid Email Id