Fact Check
Photoshopped Picture Of PM Modi In Saudi Arabia And Other News You Almost Believed
In this week's News You Almost Believed, we bring you the truth behind viral photos and videos.
An image of Prime Minister Narendra Modi wearing an Arabic Emirati headgear on his arrival in Riyadh is viral on social media. In the image, the prime minister can be seen sporting the headgear, known as the keffiyeh, as he is escorted by the governor of Riyadh, Prince Faisal bin Bandar Al Saud, from the airport. But BOOM was able to ascertain that the image has been morphed as the prime minister looks blurred than the rest of the elements in the photograph. Read the entire story here.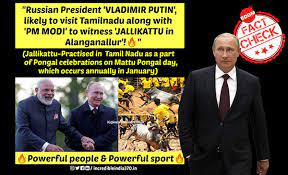 A false claim that Russian President Vladimir Putin would visit Tamil Nadu next year with Prime Minister Narendra Modi to witness the popular bull taming sport Jallikattu is viral on social media. The claim was reported by several websites like One India Tamil, OpIndia and My India and shared on Facebook and Twitter. Press Information Bureau (PIB) Gujarat took to Twitter to dismiss any reports that Modi and Putin would attend Jallikattu in Madurai in January, 2020, calling the reports, "fake news". Read how a section of the media misreported this here.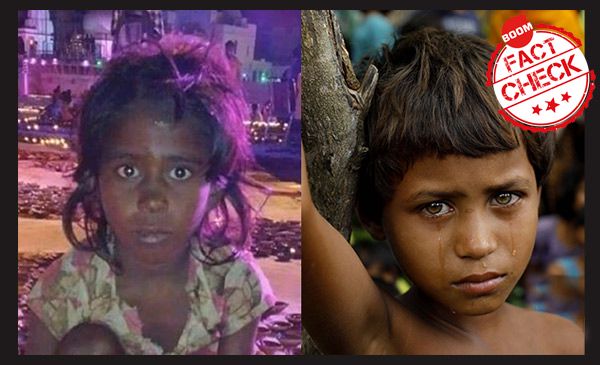 A viral graphic claiming a photo of an impoverished girl on Diwali night at Ayodhya was faked using a Rohingya Muslim child, is false. The viral graphic which is a collage of three images, shows a Rohingya Muslim girl on the top right, another girl collecting oil from Diwali lamps at Ayodhya (Uttar Pradesh) on the bottom right, and a Google Images search result for the word 'Rohingya' in Hindi on the left. BOOM found that the two girl children in the photos are not the same. The first image was taken in 2017 by AFP showing a Rohingya refugee girl and the second image of the girl with lamps appeared first on October 29th, 2019 on social media. Read more details about the second image here.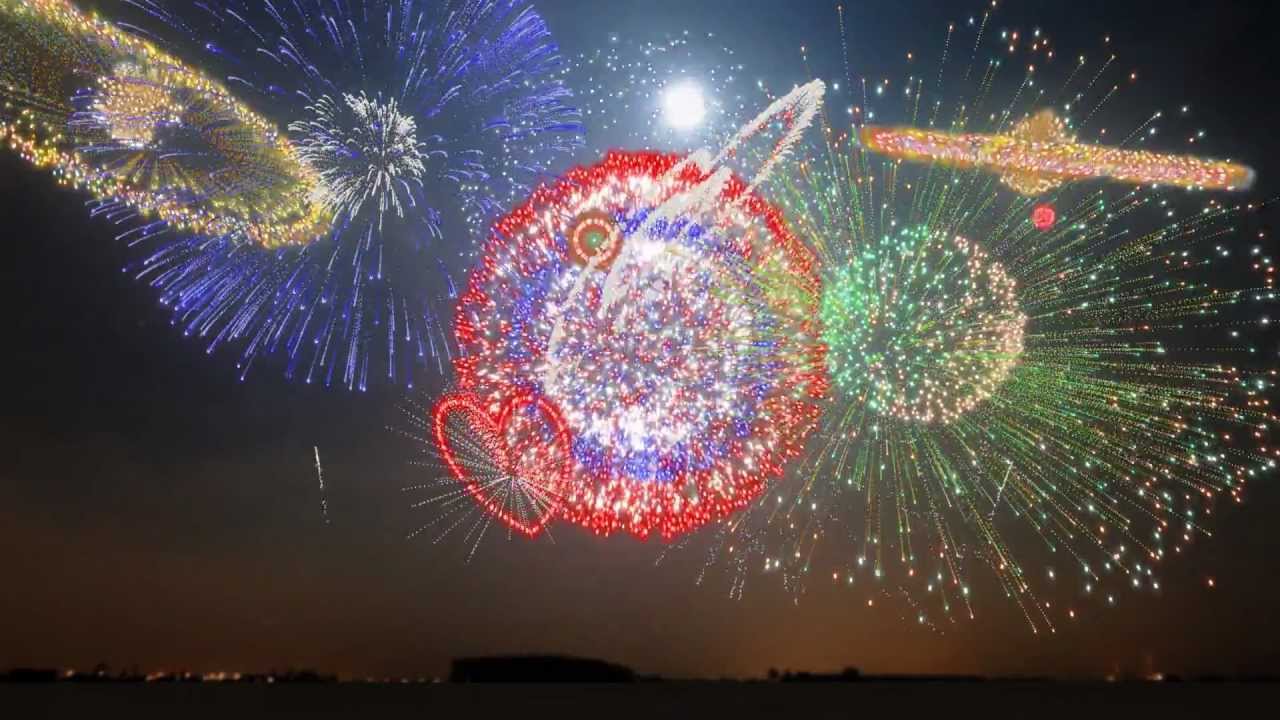 A video of fireworks with a background score is viral on social media with a claim that it shows 'one of a kind' display organised in Mumbai's Borivali West suburb. BOOM could ascertain that the video is a computer generated graphic of fireworks as the display was in complete sync with the background music and appeared to be a picture perfect exhibit. Read all the details about the video here.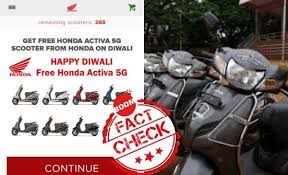 A Whatsapp forward, stating that motorcycle company Honda India is giving free scooters for Diwali is viral. Users on Twitter too were questioning Honda motorcycles about this tweet, carrying the same link as in the Whatsapp message. But BOOM found that the link provided in the message redirects users to a website that is not officially one of Honda motorcycle. Read all the details about this WhatsApp forward here.
Do you always want to share the authentic news with your friends?
Subscribed Successfully...
Enter Valid Email Id