No, WikiLeaks Has Not Issued Names Of Indians With Black Money In Swiss Bank
BOOM found that the list of Indian black money holders is fake and Wikileaks has not released any such list.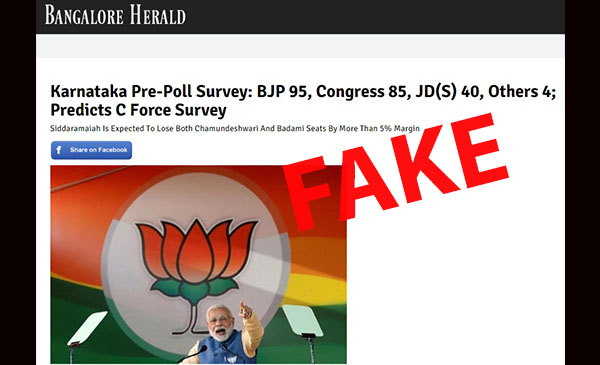 A fake list claiming WikiLeaks has named 24 Indian politicial leaders and industrialists as black money holders in Swiss bank is viral on social media.
The message includes names of prominent businessmen like Mukesh Ambani, 'Adani' and political leaders like Smriti Irani, Lal Krishna Advani, Maneka Gandhi, B.S. Yediyurappa among others.
Below is a screenshot of the message -

BOOM received the message on its WhatsApp helpline number (7700906111) inquiring about it.
The message when translated from Hindi claims , "WikiLeaks has released the first list of Indians holding black money in Swish Banks, The first 24 names are as follows.." The list leads with Mohan Bhagwat, Chief, Rashtriya Swayamsevak Sangh, BS Yeddyurappa, Chief Minister, Karnataka, Mukesh Ambani, Chairman, Reliance Industries, Union Ministers Amit Shah, Smriti Irani, Late Arun Jaitley and Bharatiya Janata Party Leader Lal Krishna Advani.
(Original Text - विकिलीक्स ने स्विश बैंको में कालाधन रखने वाले भारतीयों की पहली सूची जारी की है।, प्रथम 24 नाम इस प्रकार से हैं)
Fake Message Viral Since 2017
The message naming the same set of people, most of the BJP leaders was viral in the past too.
Click here to view.
BOOM found that another fake list claiming to be the "top-24 names of Indian with black money in Swiss banks" is also being shared on Facebook. Interestingly, this list includes names of Congress leaders leading with Sonia Gandhi, Rahul Gandhi and includes names like Ashok Chauhan, Digvijay Singh among others.
Click here to view, and here for an archive.
FACT-CHECK
BOOM ran an online search for such a list and did not find any credible news source or any mention by WikiLeaks about the same. There is no mention of such a list by Wikileaks on its official Twitter account.
In fact, in 2011, Wikileaks had called such a viral list with names of Indian black money holders, as Fake.
BOOM has reached out to WikiLeaks for a response, the article will be updated once we receive a reply.
BOOM had previously debunked a fake document claiming to show the Swiss bank holdings of several opposition Indian politicians and stock market traders. (Read more here.)
Claim Review :
Wikileaks Has Released List Of Indians With Black Money Holders In Swiss Bank
Claimed By :
Social Media