Document Claiming To Show Swiss Bank Account Details Of Indian Politicians Is Fake
BOOM found that the Swiss Bank Corporation, whose letterhead on which the document was created did not exist in 2011.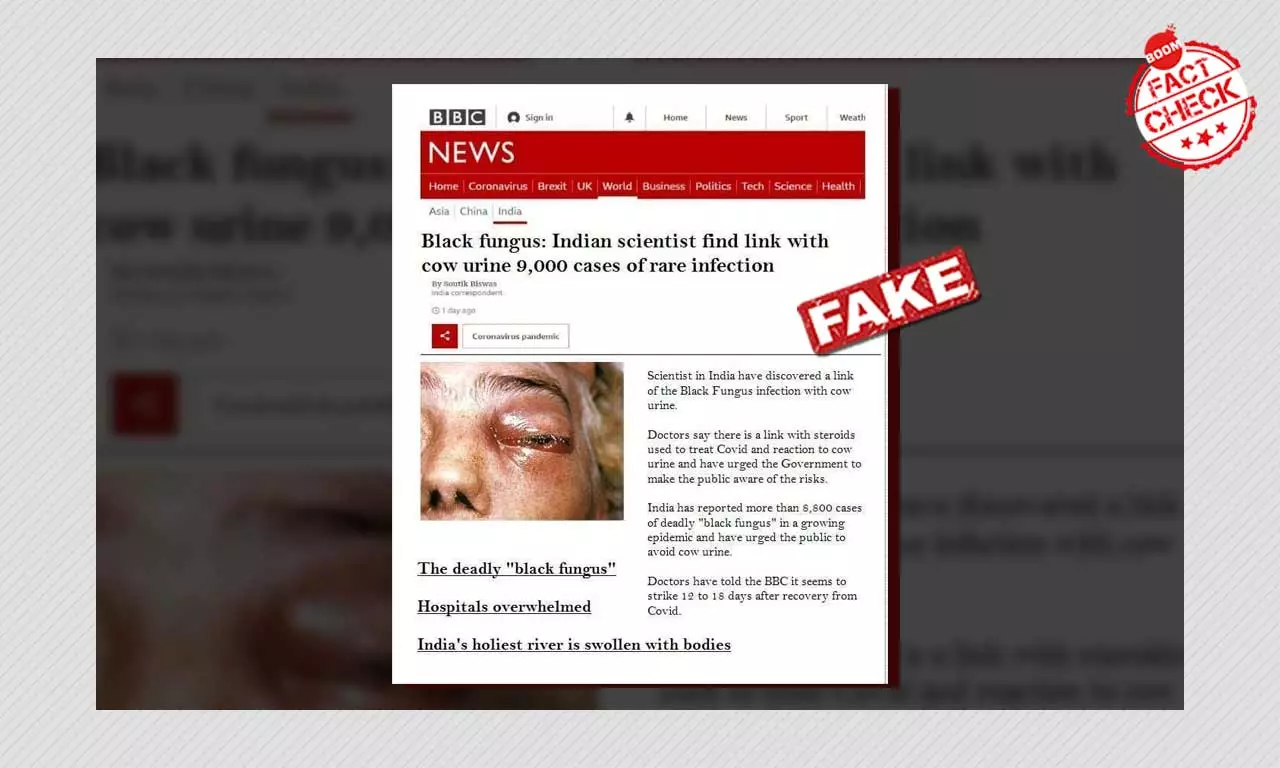 A document claiming to show the Swiss bank holdings of several opposition Indian politicians and stock market traders, is fake.
The statement, which purports to be from the now defunct Swiss Bank Corporation, has been online since at least 2011.
It has been revived in wake of the ongoing investigation of former Finance Minister P Chidambaram's role in the INX Media case.
Investment bank UBS, which was formed by the merger of Swiss Bank Corporation and Union Bank of Switzerland in 1997, also confirmed to BOOM that the document is fake.
BOOM received the below image and message on our WhatsApp helpline (7700906111) for verification.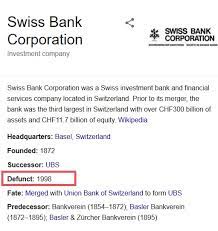 The Long Con

The fake document has been created on the letterhead of Swiss Bank Corporation and is dated October 31, 2011.
It is also bizarrely addressed to the 'Indian Government, India' rather than India's finance ministry or an individual in the ministry and is signed off by one Martin De Sa Pinto, supposedly a manager at the bank.
The body of the document says the following.
'Swiss Bank Corporation (Switzerland) gives you a clear note in which India's top 10 healthy account details of Indian Origin persons with high money deposits have been stated. Please do check their all Indian account information with their IT returns, their business profile, business background. Check the below account holders complete details and revert us their complete clear business details before 31st March, 2012.'
The statement then lists supposed account details of Rajiv Gandhi,
Andimuthu Raja, Harshad Mehta, Sharad Pawar, P Chidambaram, Suresh Kalmadi, Muthuvel Karunanidhi, Ketan Parekh, Chirag Jayesh Mohini and Kalanithi Maran.
''The above accounts have been blacklisted in our system docks, if we do not get clear details of their funds deposited in our banks 31st March, 2012 their accounts will be impede.' - it further states.
FACT-CHECK
Swiss Bank Corporation Defunct Since 1998
The most damaging proof that the letter is fake is that it uses a letterhead of Swiss Bank Corporation for a letter intended to be sent in 2011.
Swiss Bank Corporation was merged with the Union Bank of Switzerland to form UBS in December 1997. A basic Google search for 'Swiss Bank Corporation' shows it has been defunct since 1998.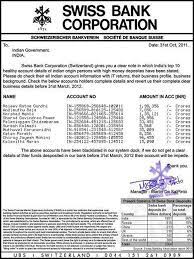 BOOM found a 1997 news article by the New York Times on the merger.
"Two banking giants, Union Bank of Switzerland and the Swiss Bank Corporation, announced early today that they planned to merge, creating the world's second largest bank," the New York Times reported.
"The combined bank is to be called United Bank of Switzerland, with corporate and consumer banking operations headquartered in Zurich, while the private banking unit will be based in Basel," it further said.
UBS Says Document Forged
BOOM reached out to UBS to verify the document.
"It is a clear forgery because Swiss Bank Corp did not exist in October 2011," Mark Panday, Corporate Communications, UBS told BOOM in an email.
Old Fake Makes A Comeback
A search for the message online shows it has existed on social media since at least 2011.
The same document was called out as fake by Quora users in 2016. (Read about it here)
Devil In The Detail
The message is replete with grammatical mistakes. It uses the Indian numbering system of crores unlike European organisations which use millions and billions.
Mystery 'Manager' Martin de Sa'Pinto Is A Journalist
Martin de Sa'Pinto is a former Reuters business news journalist based out of Switzerland. He currently works as a financial investigations and business intelligence consultant, as per his LinkedIn profile.
We did a Google search of his name and stories on Swiss banks.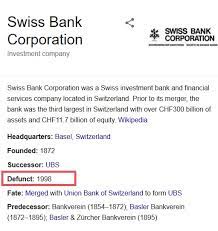 Claim Review :
Document Shows Swiss Bank Account Details Of Indian Politicians
Claimed By :
Facebook posts