Kerala Floods: Former IPS Officer Sanjiv Bhatt Uses Old Image To Target Modi
IPS Sanjiv Bhatt gets fact-checked by Twitteratis for posting an old image from Kerala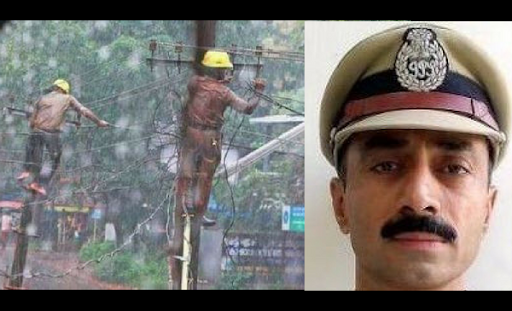 Former IPS Officer, Sanjiv Bhatt shared an image of the Kerala State Electricity Board workers working on a pole to restore electricity even as it was raining heavily. Bhatt also mentioned that the photograph was taken 5 days ago.
Bhatt, knowing for his stringent criticism of Modi post the 2002 Gujarat riots used the image to accuse the Prime Minister of hating the flood hit southern state.
Kerala State Electricity Board workers trying to restore power even while facing heavy rains. This photograph was taken 5 days ago. Now you know why Modi and his Sanghi Thugs viscerally hate Kerala. pic.twitter.com/uzYAVhLfZY

— Sanjiv Bhatt (IPS) (@sanjivbhatt) August 21, 2018
But on a Google Reverse Image Search, we got many results which had the same thumbnail.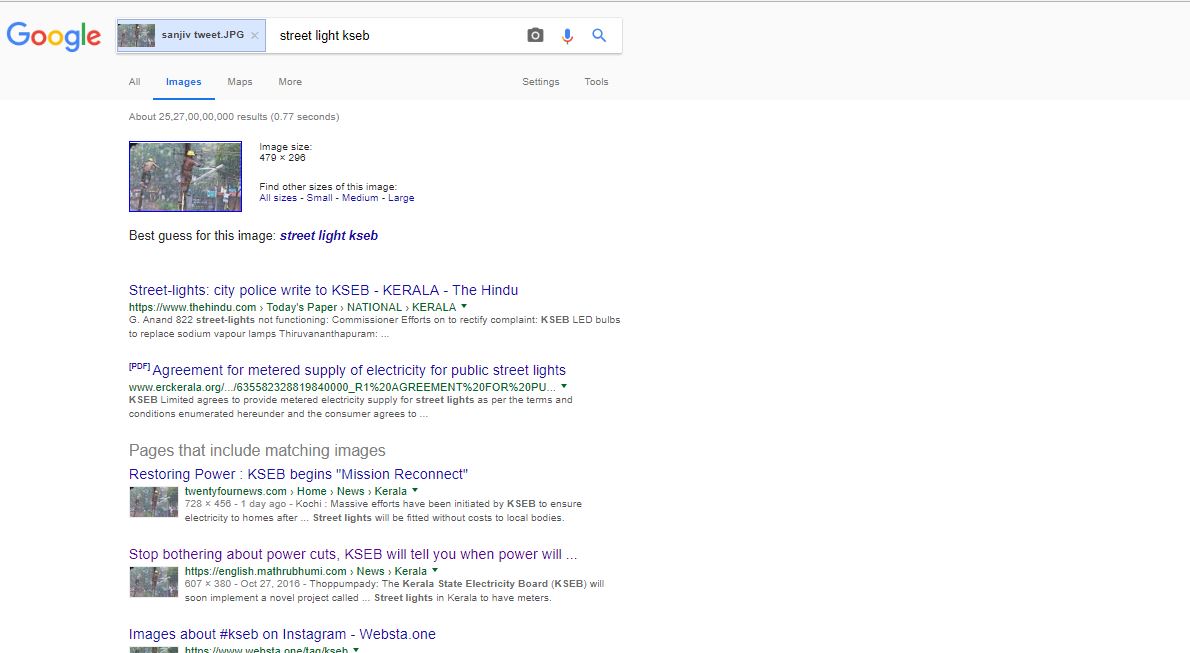 Out of the many links we checked, this 2016 article by Mathrubhumi, a Malayalam newspaper had the same image.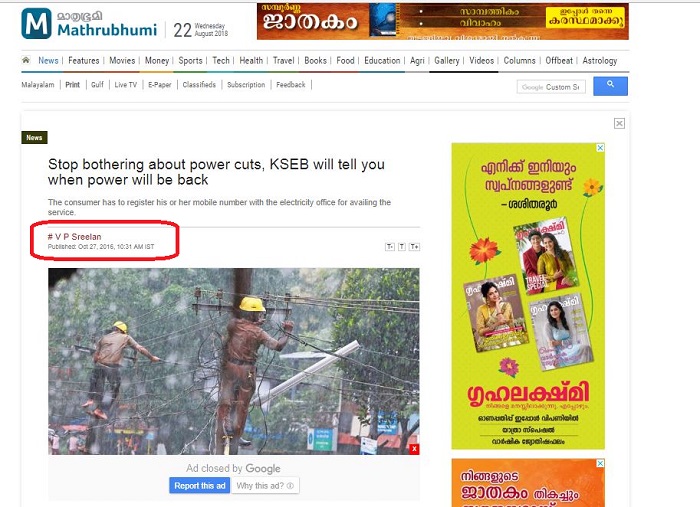 Bhatt was fact checked by several Twitteratis who pointed out that he was using an old picture.
It has been pointed out to me that this is an old picture. My apologies, but the underpinning of my argument remains the same. Salute the spirit of Kerala in the face of such adversity. ♥️

— Sanjiv Bhatt (IPS) (@sanjivbhatt) August 22, 2018
More About The Image And The Mathrubhumi Report
The report talks about the Kerala State Electricity Board's plan to implement a project called 'Urjadhyut' which aims to keep the consumers informed about the power outages through their mobile phones. The report also talks about KSEB's 'Urja Souhrid' project that aims to disseminate information about the electricity bill.
Ever since Kerala was hit by heavy rains and severe floods more than a week back, several fake images and videos have been circulated on social media with unrelated narratives.
Also read:
Army Man Behind The Viral Kerala Floods Video: Is He An 'Imposter'?
No, Cristiano Ronaldo Did Not Donate Rs 77 Cr For Kerala Flood Relief
Kerala Floods: Fake News About 'Dam Burst', 'No Power' Create Panic
Kerala Floods: These Images And Videos Are Either Old Or Not From Kerala
Kerala Floods Not A 'National Disaster', But A 'Severe' Calamity: A FactFile