Horizontally Flipped Photo Shows Rahul Gandhi Saluting With His Left Hand
This is a low-level fake even by Twitter's low standards but that didn't stop Subramanian Swamy from sharing it.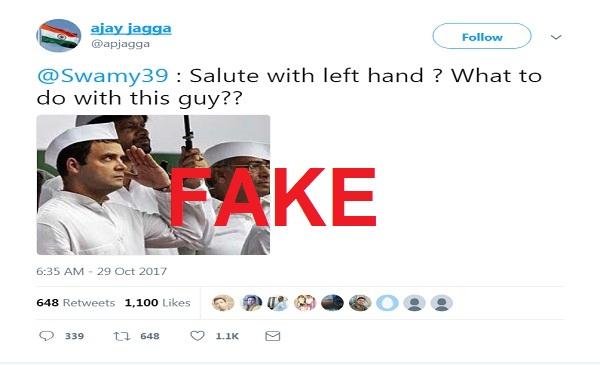 An old photo of Congress Vice President Rahul Gandhi claims to show him saluting the tricolour with his left hand.
However, the image from August 15, 2011 has been rotated horizontally changing its orientation from right to left.
The image was shared on Twitter by Chandigarh lawyer and activist Ajay Jagga tagging Subramanian Swamy. Swamy retweeted the image.
Over a thousand people have retweeted the photo.
Most of Jagga's tweets on his timeline have tagged Subramanian Swamy's Twitter account.
@Swamy39 : Salute with left hand ? What to do with this guy?? pic.twitter.com/lm38cEE4lc

— ajay jagga (@apjagga) October 29, 2017
Jagga has also written a book named 'Guide to concept of GST'.
Some Twitter users were quick to point out that shirt pockets are usually not sown on the right side.
Didn't realise Kurtas & shirts have pockets on the right side. looks like laterally inverted. @SMHoaxSlayer @Swamy39: prejudice blinded u?

— சுரேஷ் குமார் (@pmksureshkumar) October 30, 2017
We used Google's reverse image search tool to trace the original photograph.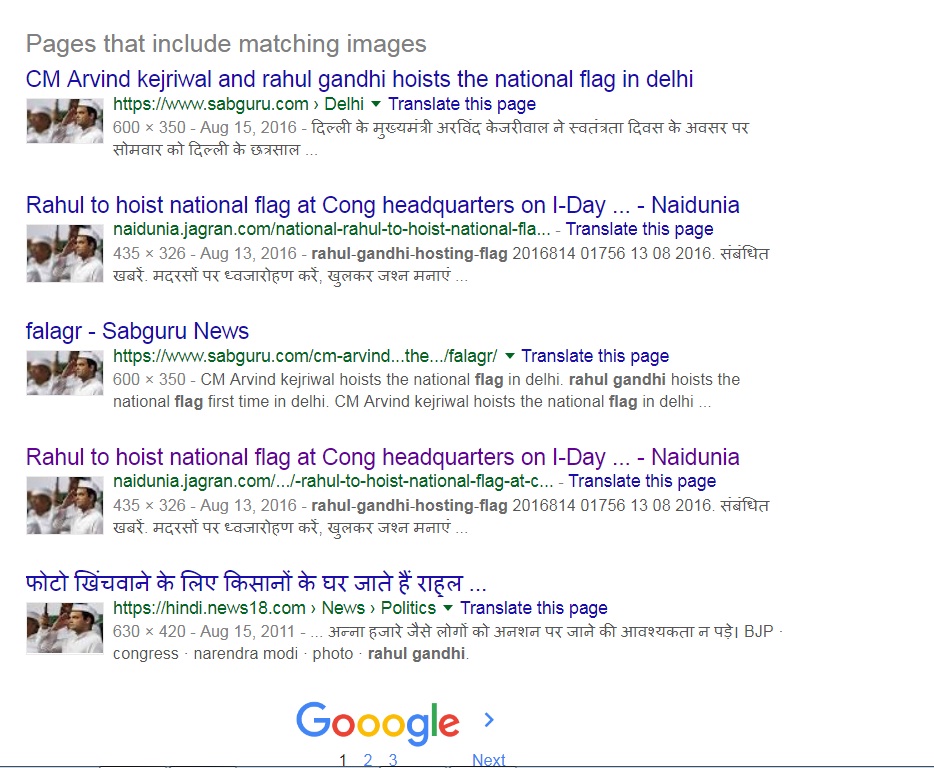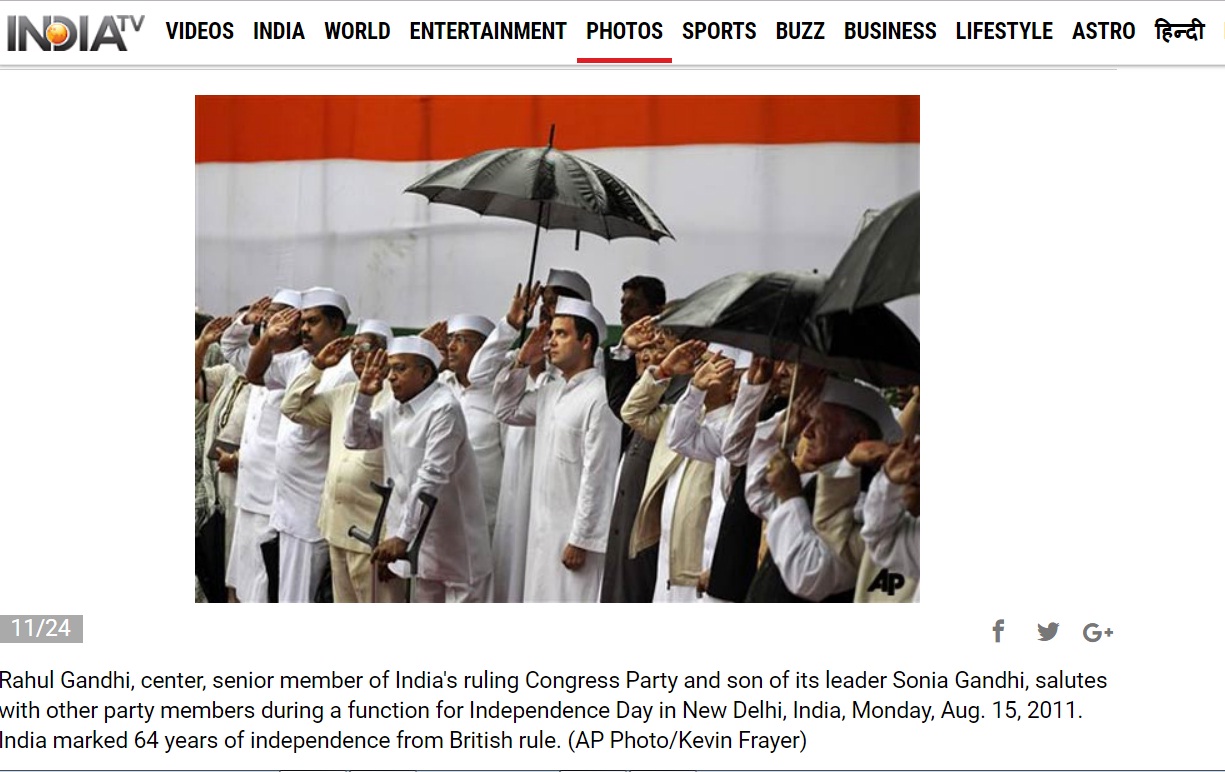 Screenshot of an IndiaTV article - Source
The photograph by Associated Press (AP) photographer Kevin Frayer shows Rahul Gandhi along with other members of the Congress saluting the tricolour during a function for Independence Day in New Delhi in 2011.
Despite BOOM and other factcheckers such as SM Hoax Slayer calling out the photo as fake, Jagga has not deleted his tweet.
When Swamy ji believes in Photoshop too ! https://t.co/0lidiGuTHL pic.twitter.com/v4VwLDaXre

— SM Hoax Slayer (@SMHoaxSlayer) October 30, 2017