From The Government's U-Turn On Fake News To Fake Images During Bharat Bandh: News You Almost Believed
In this week's News You Almost Believed, the government flip flops on fake news guidelines and the tragic death of a policeman during Bharat Bandh protests attracts fake news.
In this week's news you almost believed, we begin with actual news.
Government flip-flops On Fake News Guidelines, Circular Withdrawn
After widespread protest from Indian journalists, Prime Minister Narendra Modi on Tuesday directed a circular issued by the I&B Ministry on fake news, be withdrawn. The PMO further said issues to do with fake news should only be addressed by the Press Council of India (PCI). On Monday, the Ministry of Information and Broadcasting headed by Smriti Irani had issued a  circular   calling for suspension of any PIB accredited journalist or news agency upon receiving any complaints for disseminating fake news. For determining if the news is fake or not, the case would be referred to the Press Council of India (PCI) in case of print media and to News Broadcasters Association (NBA) in case of electronic media. Read the story here.
Old Photos Being Shared As Photos Of Cop Who Died During Bharat Bandh Protests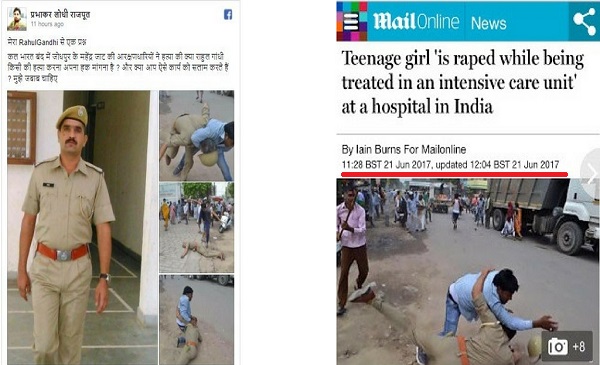 Several old photographs on social media are being projected as those of a police officer who died during the recent Bharat Bandh clashes this week. The photograph of the policeman standing is that of sub-inspector Mahendra Choudhary from Jodhpur who collapsed on duty on Monday. Choudhary passed away on Tuesday after suffering three heart attacks. BOOM got in touch with Amandeep Singh Kapoor, DCP (East), Jodhpur who refuted details that Choudhary died as a result of a clash with a protester. The other three photos were traced back to a news report from June 2017 by UK's Daily Mail. The incident took place when protesters rioted outside Jagriti Hospital in Kanpur, Uttar Pradesh after a teenage girl was allegedly drugged and raped by a ward boy in the hospital's Intensive Care Unit. Read the story here.
TN Seshan Is Alive; Viral Messages Claiming His Death Are Fake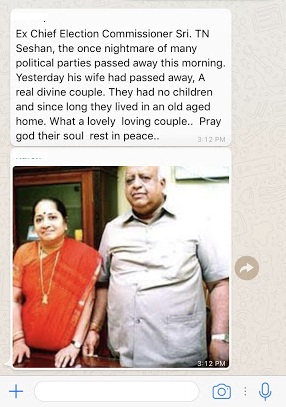 Viral messages on social media this week claimed former Chief Election Commissioner T N Seshan, who redefined the role of the election commission in the nineties, had passed away in Chennai. But several users on Twitter including former CEC Dr S Y Quraishi disputed the news and said that it was not Seshan, but his wife Jayalakshmi Seshan who passed away on March 31. BOOM called up the Chennai residence number of TN Seshan and a relative confirmed that the news was a hoax and that he was fine. Read the story here.
And you watch BOOM's Jency Jacob and Suyash Barve discuss all these stories on our show Fact vs. Fiction.