FAKE: Photoshopped Pic Shows Police Officer Kneeling Before Rajnath Singh
Despite this image screaming Photoshop, many choose to believe it is true.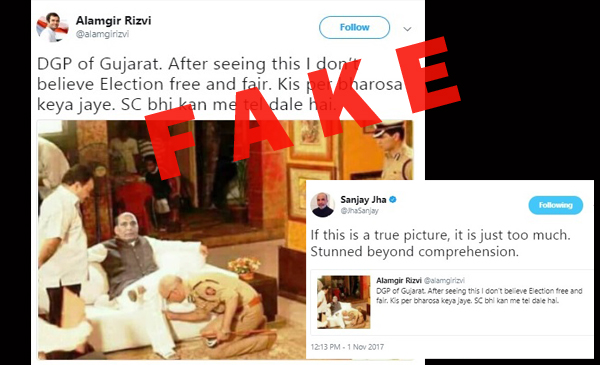 A viral image showing a police officer kneeling before Home Minister Rajnath Singh is fake. The image is a still from a small-budget film titled 'Kya Yahi Sach Hai' and has been photoshopped with the BJP leader's face.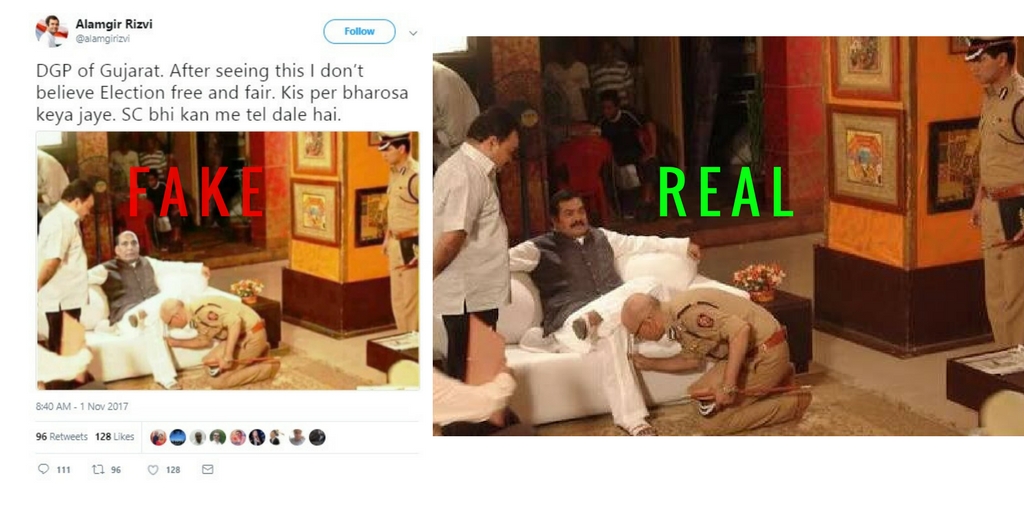 The image which was viral two weeks ago on WhatsApp has now made its way to Twitter with some claiming that the police officer is the DGP (Director General of Police) of Gujarat.
Twitter users Alamgir Rizvi, who has a picture of Congress Vice President Rahul Gandhi as his profile picture, tweeted the photo claiming the man kneeling was the DGP of Gujarat. The real DGP of Gujarat Geetha Johri.
DGP of Gujarat. After seeing this I don't believe Election free and fair. Kis per bharosa keya jaye. SC bhi kan me tel dale hai. pic.twitter.com/OzLrqIFP0i

— Alamgir Rizvi (@alamgirizvi) November 1, 2017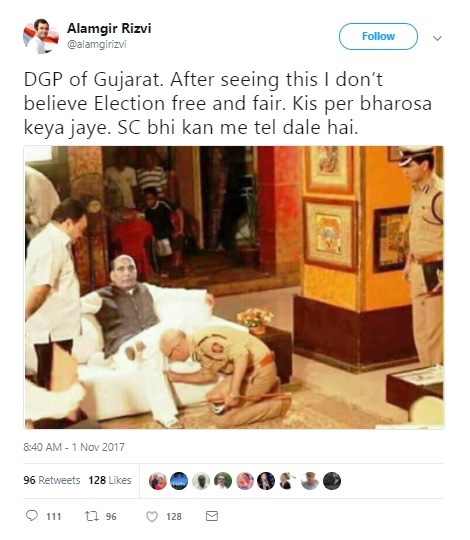 His tweet was retweeted by Congress spokesperson Sanjay Jha. Jha subsequently deleted his tweet after BOOM and other factcheckers called it out as fake.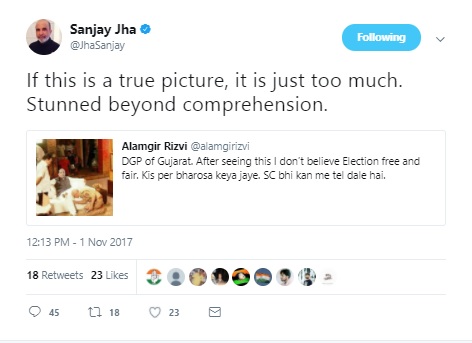 @JhaSanjay This is from a movie. titled 'Kya Yahi Sach Hai'

It's a fake photo. Yahi sach hai pic.twitter.com/cWSnmVgjb7

— BOOM FactCheck (@boomlive_in) November 1, 2017
Released in December 2011, 'Kya Yahi Sach Hai' is a film about an honest police officer fighting a corrupt system. The film is a fictional account of corruption in the police force loosely based on the life of YP Singh, who also directed the movie. The film got a half star rating from critic Mayank Shekhar.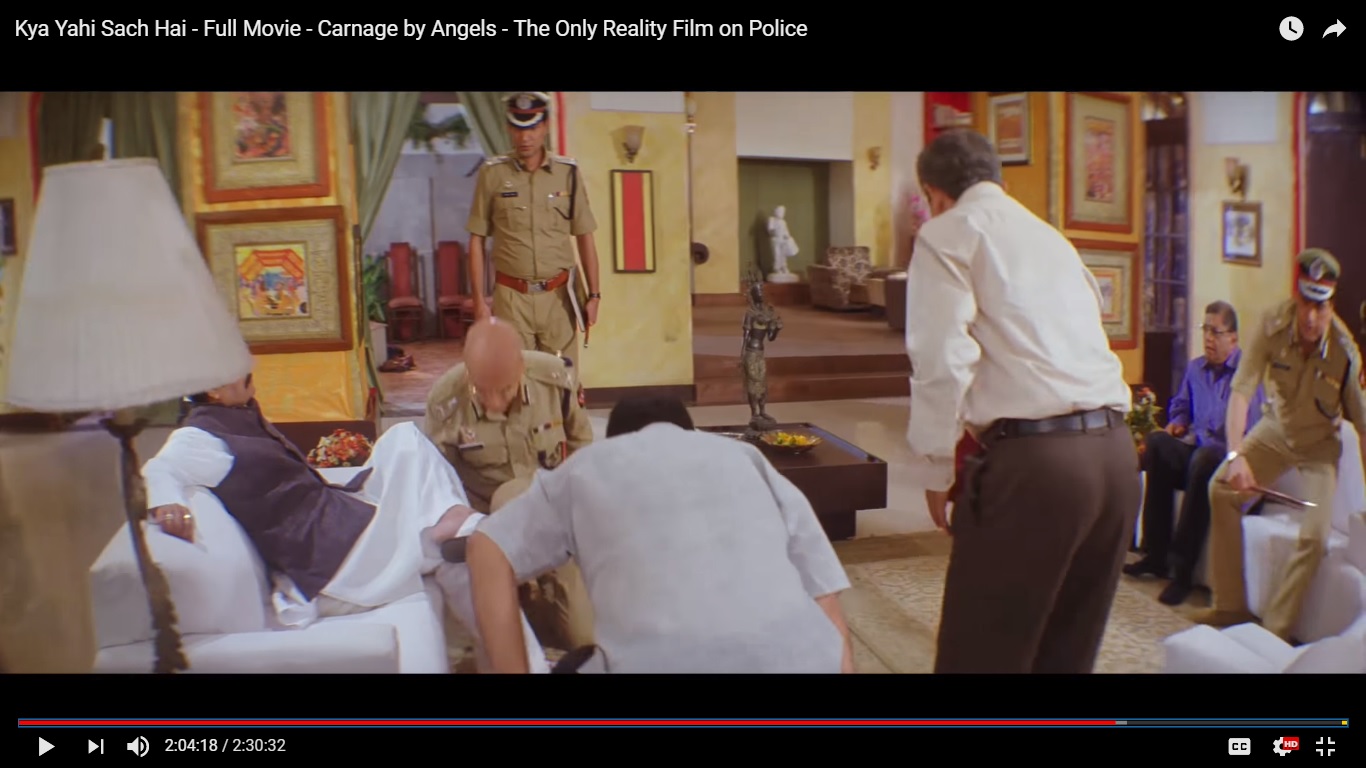 The scene from which the still was taken can be viewed at 2:04:16. Click here to view the video. The politician seated on the sofa in the scene is actor Raju Mavani while the police officer kneeling is Saurabh Dubey.