Fake News Nataka in Karnataka: News You Almost Believed
The fake news brigade goes into overdrive as Karnataka heads to polls.
Here's this week's round-up of the news you almost believed.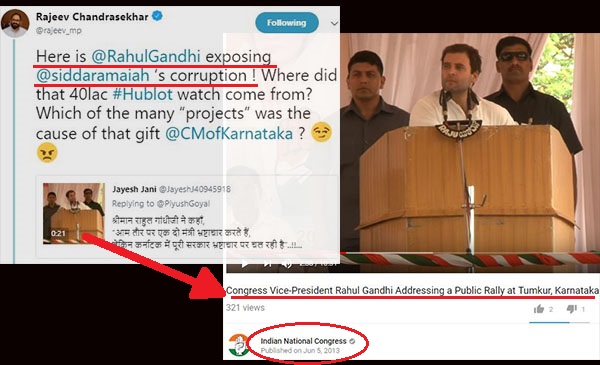 Bharatiya Janata Party MP Rajeev Chandrasekhar shared a 20 seconds video clipping on Twitter claiming it to be of Congress President Rahul Gandhi exposing Karnataka Chief Minister Siddaramaiah's corruption. Chandrasekhar like many others thought the clip was a recent one. But BOOM found that the clip is neither a recent one nor was the Congress president accusing Siddaramaiah of corruption. The clip is from an April 26, 2013 video of Rahul Gandhi's public rally in Tumkur, Karnataka when BJP was in power in the state. Read the full story here.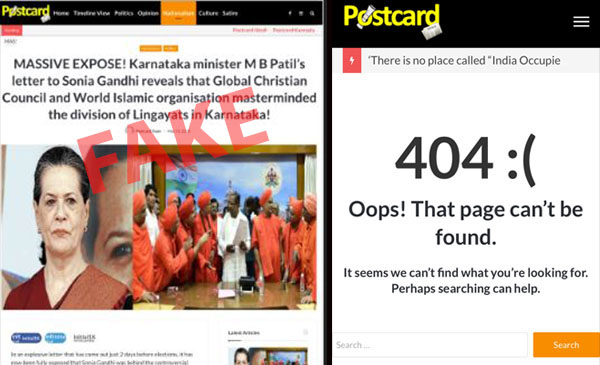 On Friday, infamous website Postcard published a fake article alleging that Karnataka Water Resources Minister MB Patil and Sonia Gandhi, former president of the Indian National Congress had "masterminded division of Lingayats in Karnataka" to gain votes. However, Postcard pulled down the story within 24 hours. A BOOM fact-check revealed that the two of the organisations named in the story do not exist. We also spoke to MB Patil who debunked the story as fake and said he was considering taking legal action against Postcard. Read the story here.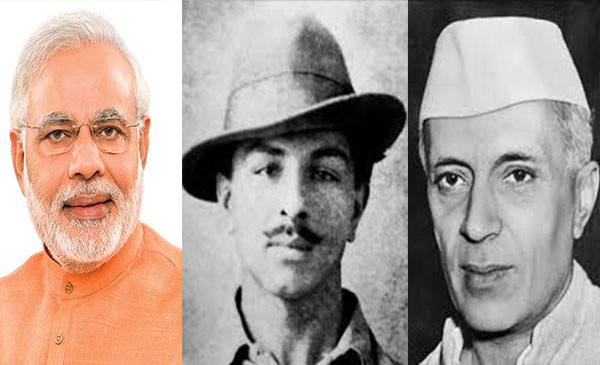 Prime Minister Narendra Modi at speech in Karnataka's Bidar claimed that when Bhagat Singh, Batukeshwar Dutt and Veer Savarkar were imprisoned, leaders of the Congress did not visit them. However, his claim was strongly contradicted by newspaper archives, several historians and books written on Bhagat Singh, all of which point to the fact that Jawaharlal Nehru did visit Bhagat Singh and others in a prison in Lahore. Read the full story here.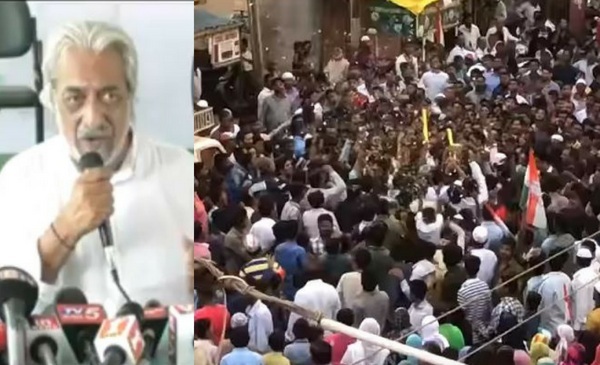 A video of a rally in support of Congress candidate Fairoz Saith went viral over social media with many claiming that his supporters chanted 'Pakistan Zindabad.' However, based on a closer investigation of the video and audio and speaking to multiple sources involved in the incident, BOOM has concluded that the claim is false. Read BOOM's fact-check here.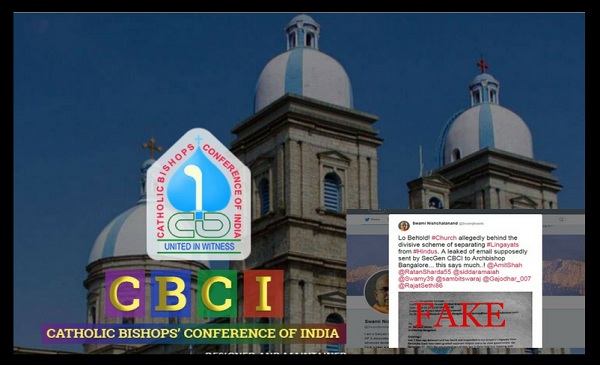 A fake email purported to be from the Catholic Bishops' Conference of India to Bangalore's archbishop asking him to convert Lingayats in the state to Catholicism, went viral on social media and WhatsApp. However, a fact-check revealed that the letter was entirely fake. Read the story here.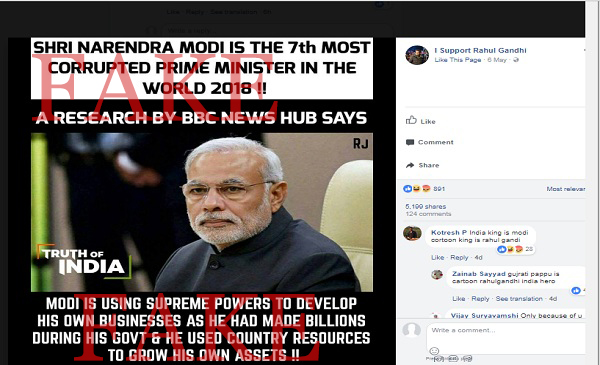 An unverified Facebook fan page named 'I Support Rahul Gandhi' shared a fake post claiming that Narendra Modi is the 7th most corrupt prime minister in the world in 2018 according to 'BBC News Hub'. The post is replete with glaring grammatical mistakes. The website BBC News Hub is a fake news website and has no connection to UK British Broadcasting Corporation (BBC) Read the full story here.