Fact Check
'I Support Rahul Gandhi' Fan Page Shares Fake Post Of Modi 7th Most Corrupt PM
The fake news brigade gives the BBC no respite. This time they claim 'BBC News Hub' found Narendra Modi was voted as the 7th most corrupt prime minister in 2018.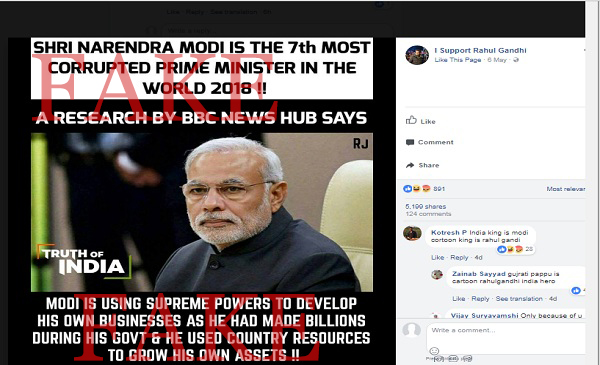 An informal Facebook fan page named 'I Support Rahul Gandhi' has shared a fake post claiming that Narendra Modi is the 7th most corrupt prime minister in the world in 2018 according to 'BBC News Hub'.
The fake post, replete with glaring grammatical mistakes says, "Shri Narendra Modi is the 7th most corrupted prime minister in the world 2018. Modi is using supreme powers to develop his own businesses as he had made billions during his govt and he used country resources to grow his own assets!!!" (Click here to view an archived version of the post. )
The fake post, was shared over 5,000 times from the page, which is followed by over 95, 000 people on Facebook. The page's 'About Us' section states, "We are supporters of President of the Indian National Congress party. We aim at creating a peaceful ,progressive and Undivided India . Jai Hind!!"
The bizarre post, which cannot decide if it is a poll or "research", also carries the logo of another Facebook page called Ye Bik Gayi Hai Gormint - Truth of India
A Google search for 'Modi voted 7th most corrupted prime minister in the world bbc news hub' only shows search results of articles that have already debunked similar fake news in the past.
Similarly a search for 'BBC News Hub' leads to BBC's "News Hub" page, a business that offers video and audio material to its media partners.
A website named 'bbcnewshub.com' has no connection to the actual BBC and is very similar to the fake news sites of BBC Point and Fox News Point that were busted in recent years.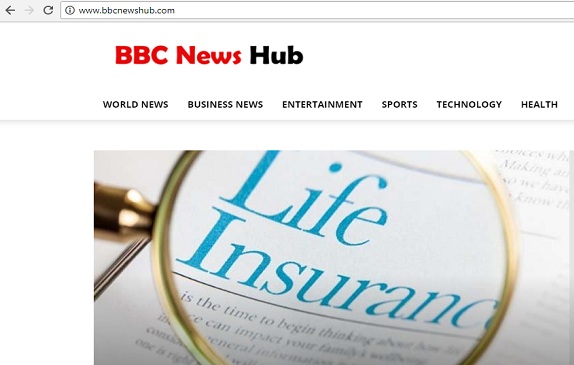 The British Broadcasting Corporation is a favourite and frequent target of the fake news brigade. In the past separate fake BBC surveys claimed the Congress and later on the Bharatiya Janata Party (BJP) were voted the fourth most corrupt party in the world.
Do you always want to share the authentic news with your friends?
Subscribed Successfully...
Enter Valid Email Id