Explainers
Lockdown 4.0: All You Need To Know
The Ministry of Home Affairs notified a set of guidelines for the fourth phase of the ongoing lockdown.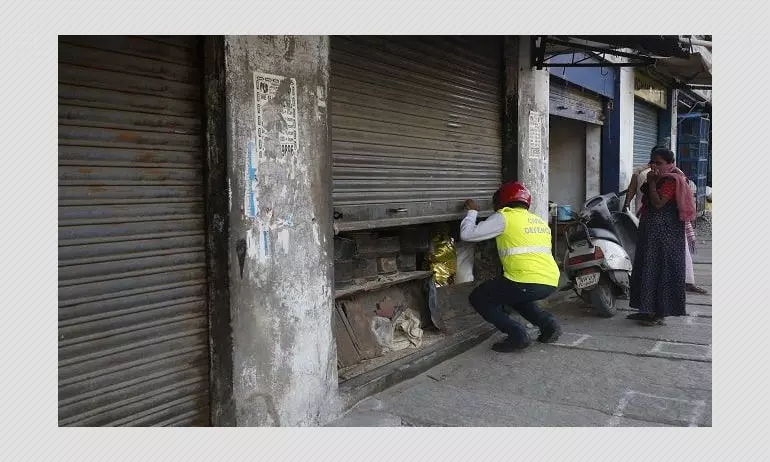 The central government has officially extended the ongoing COVID-19 lockdown, for the fourth time, up to May 31 on Sunday. The extension was confirmed by a notification issued by the National Disaster Management Authority (NDMA). The Ministry of Home Affairs (MHA) has supplemented this announcement with a set of guidelines that will be enforced from May 17 onwards. Earlier on in the day, the states of Maharashtra and Tamil Nadu extended the lockdown till May 31 as well.
Also Read: Lockdown In Maharashtra Extended Till May 31
States are given more leeway under these new guidelines and will have the power to designate red, orange and green zones, as well as impose restrictions as they deem necessary. The guidelines also lay the ground for inter and intra-state travel.
The COVID-19-induced lockdown began on March 25 in an attempt to contain the pandemic, and since then has been extended thrice. May 17 was the last day of the third phase of the lockdown. The country has witnessed 90,927 cases and 2872 deaths due to the pandemic, according to latest government data.

Here is what you need to know about these new guidelines for lockdown 4.0.
What is not allowed nationwide?
The following things are not allowed at a national-level, according to the latest guidelines:
Domestic and international air travel (barring exceptions) and metro services
Schools, colleges, educational institutions with online and distant learning being encouraged
Hotels and restaurants, except those operating for governments, relief, essential workers, and stranded persons. However, home delivery is permitted
Cinemas, gyms, malls, pools, bars, auditoriums and similar places. Stadiums are permitted, but no spectators to be allowed
Religious congregations are not permitted, places of worship to be shut

Academic, political, social, cultural and religious gatherings are not permitted
Containment and red, orange and green zones
"The delineation of Red, Green and Orange Zones will be decided by the respective State and UT Governments, after taking into consideration the parameters shared by Ministry of Health and Family Welfare (MoHFW), Government of India", says the notification.
At a more micro level, the guidelines state that within Red, Green and Orange zone, district authorities would have the power to demarcate buffer and containment zones keeping MoHFW's guidelines in purview. Only essential activities will be allowed in containment zones, except for essentials and emergencies.
Local authorities would also enforce curfews and prohibitions between 7pm and 7am, through provisions like section 144 of the IPC.
"All other activities will be permitted, except for those specifically prohibited", the guidelines add. States also have the power to impose added restrictions, or prohibit certain activities based on their assessments.

Guidelines on inter and intra state movements
Inter-state movements of vehicles and buses to be permitted with mutual consent of the states involved
Intra-state movement of vehicles and buses to be permitted as decided by the states and UTs
Medical professionals, nursers, ambulances, sanitation workers and paramedical persons to be allowed movement without restrictions
Cargo trucks, goods and even empty trucks to be allowed inter-state travel.

Aarogya Setu
The guidelines retain the advisory previously issued by the government on the Aarogya Setu application - a contact-tracing app - by the government. It asks employers on a best effort basis to ensure that the app be installed by their employees on compatible smartphones.
Read: Aarogya Setu App Crosses 50 Mn Downloads: All You Need To Know
The official notification can be found below:
Do you always want to share the authentic news with your friends?
Subscribed Successfully...
Enter Valid Email Id