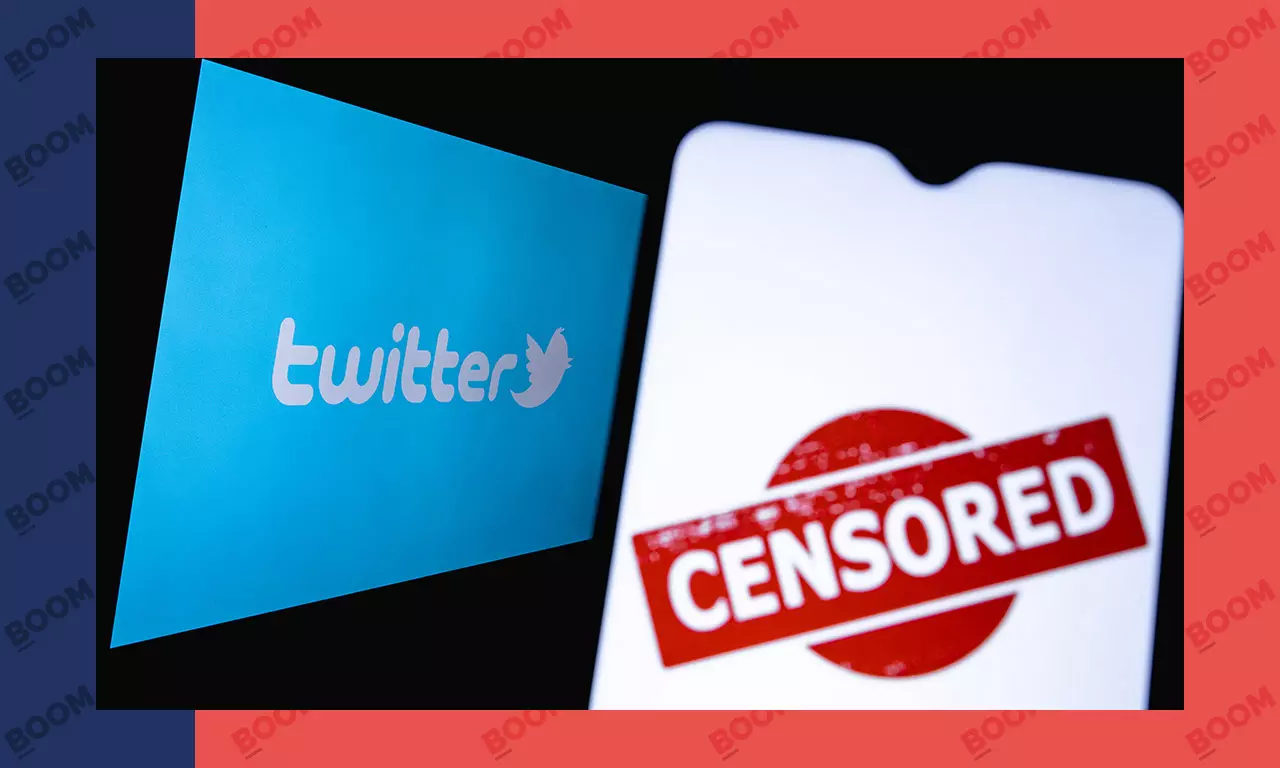 Editor's Note: For our Decode Voices section, we will be documenting personal experiences with the Internet and online platforms. Technology, privacy, law and policy will be touched upon through these stories.
My phone buzzed. It was one of the many notifications on my Twitter that I try to check diligently. But this time, it was not as usual. "Hey buddy, your post was deleted? What is this legal demand?", the message asked, pointing to two of my tweets from November 2022.
When I clicked on the link to the two tweets, disclaimers over each tweet read: "Your Tweet has been withheld in Worldwide in response to a legal demand."

The first tweet was a quote attributed to India's Home Minister Amit Shah. It was a comment he made referring to the judiciary saying that he is "keeping a close watch on developments". The second tweet in the thread was the source of the quote.
I do not remember the exact context of tweeting these but tensions between the central government and the Supreme Court were running high at the time. India's Law Minister Kiren Rijiju had made several critical remarks against the Supreme Court.
The court was also getting ready to hear a controversial challenge to the Places of Worship Act, 1991 which bars conversion of any place of worship from as they stood on August 15, 1947. This petition has the potential to flame communal sentiments in a country already in a boil.

It was in this context that Shah's comment seemed interesting to me, I think.

After much confusion and staring at the tweets, two things were perfectly clear to me. One, that the tweets were perfectly innocuous— neither defamatory nor super sensitive, and certainly not something that the mighty state would have to block universally. And two, that the withholding of a tweet at a global level is probably the first time Twitter has done so.
Usually, Twitter withholds access to tweets only in the territory over which a requesting government has authority. So my tweets should have been withheld only in the territory of India. I have personally never heard of tweets being withheld globally—user accounts, yes, but tweets, no— and neither has anyone else. This has generated global interest in the story.

The very same day, on 7 April, I put out a public tweet informing people of Twitter's action, which promptly went viral in both national and international circles. "Can we speak?", "You're asking the right questions", and other such messages poured in.

As a journalist, you are expected to report on stories—not become the story! But these are strange times that we live in. I answered every message and every phone call I received and agreed to every meeting with people who wanted to help.

In a subsequent Twitter thread on 8 April, I explained how the company's decision to ban my tweets globally on the Indian government's request is dangerous for free speech and possibly violates the free speech laws of other countries. Why should an American or a Nigerian not have the right to consume my content just because India's government thinks it violates some provision of Indian law? That too when a user does not have a proper mechanism to challenge the government's action? Should Twitter have so casually infringed on another's right to know?
I wrote to Twitter but haven't yet received a response.

Ever since billionaire Elon Musk's takeover of the company, Twitter's been in the news mostly for the wrong reasons. Recently, during the sensational case of a radical Indian Khalistani separatist and a self-styled Sikh preacher Amritpal Singh in Punjab, Twitter complied with several emergency censor requests from the Indian government. The company withheld BBC Punjab's Twitter account for a few hours and continues to withhold Indian Express reporter Kamaldeep Singh Brar's account in India.
Links to the BBC documentary on the 2002 Gujarat riots and Prime Minister Narendra Modi were also taken down from Twitter and YouTube. In a recent interview to BBC, Twitter CEO Elon Musk said, "the rules in India for what can appear on social media are quite strict and we can't go beyond the laws of the country."
Internet censorship in India is increasing. There are no laws that allow one to challenge censor orders. Twitter has given up, with Musk saying in the 12 April interview, "If we have a choice of either our people go to prison or we comply with the laws, we will comply with the laws.". It feels dystopian.

Am I scared of being censored in the future? Maybe a little bit. Am I scared of being "shadow banned" by Twitter? Little bit. However, this has had little impact on my fighting spirit. I am mulling legal action against the government. It cannot simply censor someone, not care to account, and go into hiding. This is not how a civilised society functions. I'm not sure of a positive outcome but it's worth a shot.
(Saurav Das is an investigative journalist and transparency activist)

Tags

Do you always want to share the authentic news with your friends?
Subscribed Successfully...
Enter Valid Email Id
---