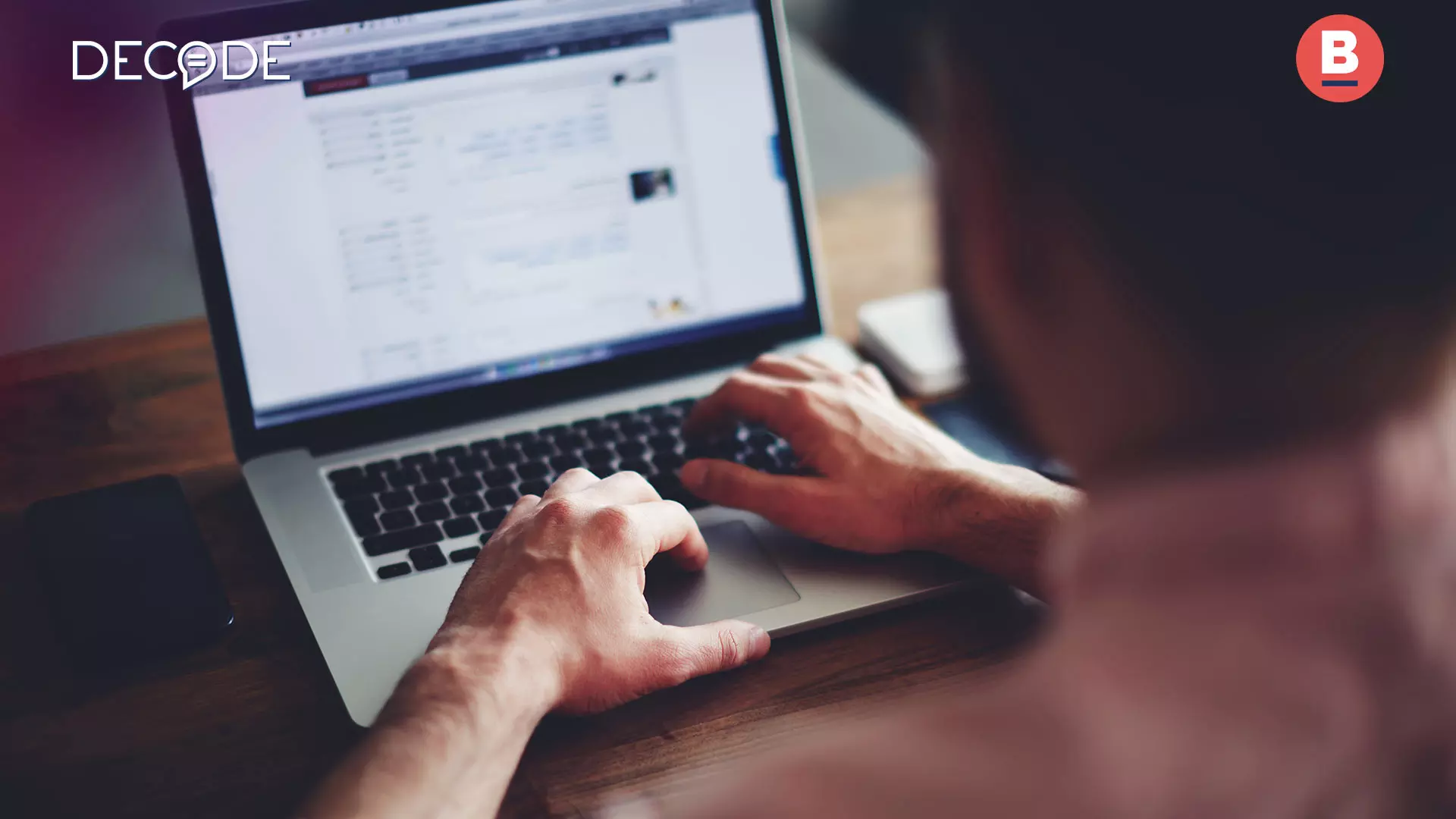 Do you remember Pepsi's TVC which showcased Salman Khan in a dual role, released last year? It featured Prem, one of the characters from the 90s film 'Hum Aapke Hain Kaun', coming face to face with the modern-day Khan. In the ad, the past version of Khan has a conversation with the present one about his future.
By now we all know which modern day technology has made this possible. It is the deepfake technology which creates realistic videos, pictures or audio, that appear 'real' to the viewer. In India the technology is becoming increasingly imminent for the creative industry.

Quite early to step into the trend, Divyendra Singh Jadoun, founder of The Indian Deepfaker (TID), saw potential in this burgeoning industry a few years ago. Today his deepfake tech learning platform not only provides "cutting-edge deepfake services" to advertising and marketing agencies but also offers courses to those interested in learning it.
But how did all this start?

Back in 2020, twenty-nine year old Divyendra Singh Jadoun, a student political leader from Ajmer, Rajasthan, was looking to switch to a sustainable career. One fine day, he came across Black Eyed Peas' music video of 'Action'. The video used footage from five different Indian action films and combined it with deepfake technology.

Fascinated by the AI technology, Jadoun knew this is his calling. Being an intermediate pass out with little technical aid by his side, he started taking lessons to wrap his head around the new-age riveting technology. "As Youtube tutorials were not available for deepfakes back then, I learnt it from a forum called Faceswap and Reddit's official deepfake sub, r/SFWdeepfakes," said Jadoun.
Later on he started reading research papers related to deepfake technology available online, in order to get the gist. These articles were mostly written by the professors of Cornell University and circumvented through the art of face manipulation and generative AI models.

By 2021, Jadoun knew a lot about deepfake and had started making videos employing the technology. The videos are available on his YouTube channel— These were usually comedic videos like the Indian version of Breaking Bad and the parody of Indian Shark Tank.
For instance, the Indian version of Breaking Bad has Walter White (played by Bryan Cranston) mouthing Hindi dialogues in an Indian wedding set-up. The Indian Shark tank parody has an actor whose face has been swapped with Namita Thappar, the executive director of Emcure Pharmaceuticals.
TID started enrolling students in January and has reached the mark of twenty students for its premium course. Explaining the structure of the courses, he said, "We basically have three type of classes: the basic one which is free and encompasses elementary knowledge around deepfakes; the premium version which is payable and gives hands-on knowledge about creating high resolution deepfake videos and lastly one-on-one classes where I cater to specific doubts."

Among the twenty students, the majority are above 25 years of age and of foreign nationality. "They are mostly working professionals, settled in the US and UK, who are already in the field of VFX or animation and are looking for an additional skill set," said Jadoun. The online course offers 16 lessons for three months and charges within the range of $199 to $599, depending upon the type of package.

Although TID is a small team of people who have designated responsibility from enrolling students to negotiating with advertising firms, Jadoun is the lone teacher who teaches the art of deepfake to the students and caters to their doubts.
From advertising to awareness

Talking about the potential misuse which a technology like deepfake can do, Jadoun said, "Deepfake in tech world was first used in pornography, and is still used by many bad actors for spreading misinformation." It was later that it found acceptance in a larger set-up in the creative industry to weave believable stories of going in the past, future or a modified present.

Jadoun says he makes sure that his students are aware of the potential abuse of the deepfake. "A part of our curriculum deals with making students differentiate between a real and a deepfake video. It is extremely important to put the technology into good and responsible use."

According to Jadoun, one just needs the skill set and a strong GPU-enabled system to create a deepfake video. The software which this technology requires is open sourced and hence easily available.

TID partners with several known companies like Netflix and Ogilvy and creates advertisements for them. "We distribute these projects among our students who have learned the art of putting this technology to use," said Jadoun.
Varun Bisaria, currently a student at TID, has been entrusted with the job of data cleaning in the projects which TID gets. Data cleaning refers to the fixing of errors, frame by frame, with the help of algorithms. Two months into the course, Bisaria wishes to continue this job.

Bisaria has a qualification in the hospitality sector and was working as a restaurant manager in Singapore till last year. "While I was still at my previous job, I had developed an interest in the deepfake technology. When I returned to India due to some family issues, I came across TID via Instagram and LinkedIn and decided to apply," he said.

Their latest TVC is for Wakefit Mattress, featuring Ayushmann Khurrana. In the ad, Khurrana can be seen transforming into a child comfortably asleep on the mattress. Apart from advertisements, politics is another field where this technology is witnessing sustainable growth.
Recently TID has been approached by a political party to translate the video of a politician's speech in Hindi to a regional language. Explaining the process, Jadoun said, "We first use voice cloning technique to get the audio part correct. Once we have got the translated speech we use deepfake to alter the movements of the lips to make it appears that the person is actually speaking in that language."
Tags

Do you always want to share the authentic news with your friends?
Subscribed Successfully...
Enter Valid Email Id
---