World
This Aerial Convoy Photo Is Not From 2022 Canada Trucker Protest
The picture actually dates back to 2018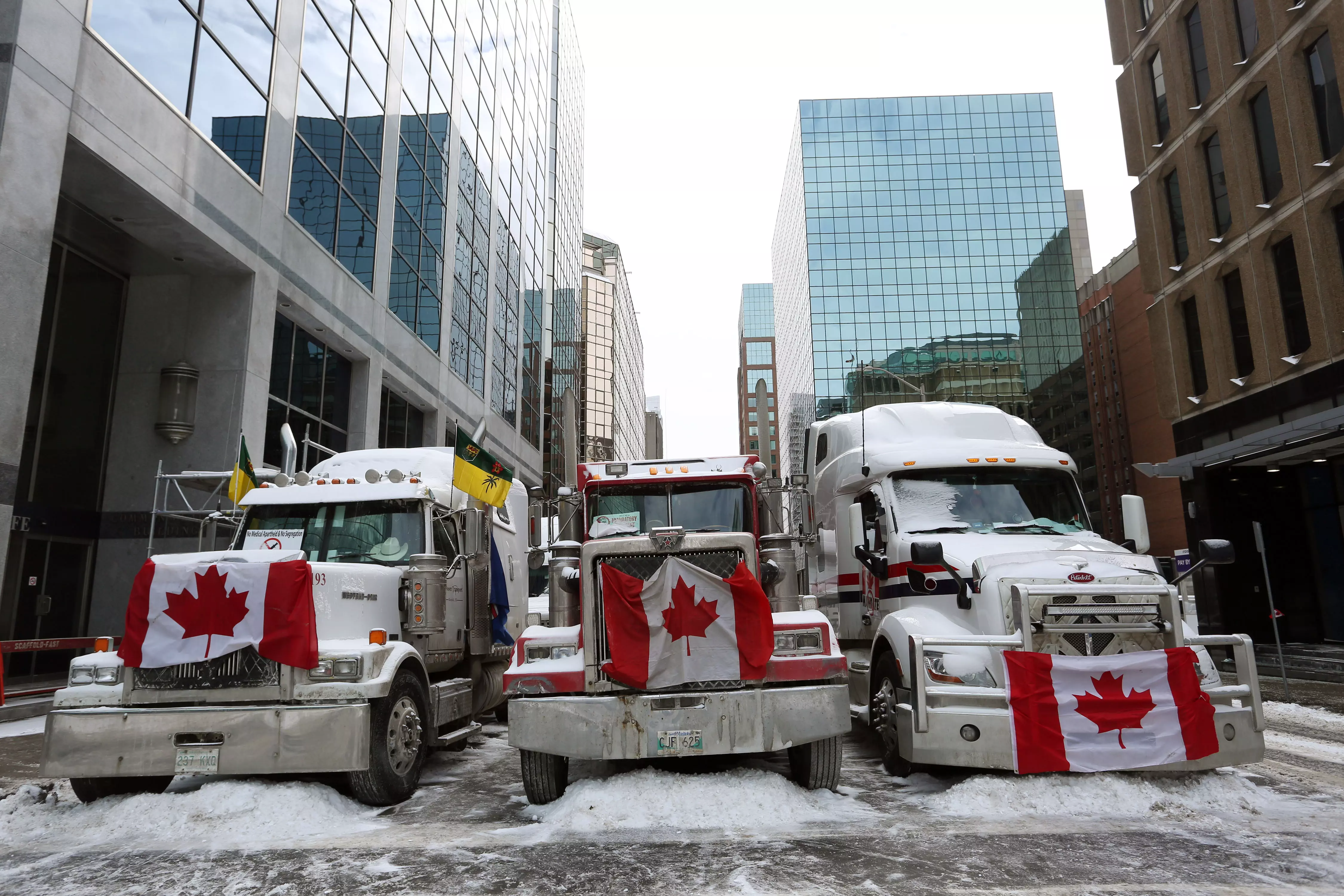 Facebook posts claim an image of a miles-long line of cars and trucks shows the 2022 "Freedom Convoy" protesting Covid-19 vaccine mandates in Canada. This is false; the photographer who shot the aerial image says it was taken in the province of Alberta in December 2018.
"FreedomConvoy 2022. You've got to stand for something or you'll fall for anything," says text added to the image in a January 29, 2022 Facebook post.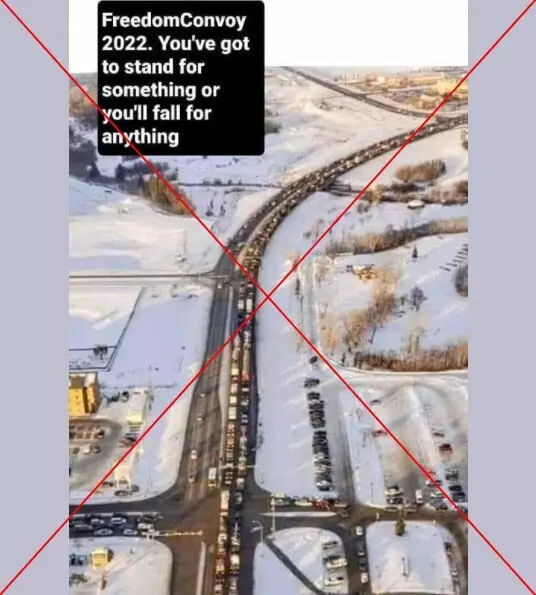 Screenshot of a Facebook post taken February 7, 2022
Posts making similar claims can also be found on Facebook here and here.
The photo was also shared by Elon Musk on Twitter on January 30. The tech billionaire made no explicit claim about Canada or the Freedom Convoy, and several other accounts pointed out that the photo was not from 2022, but in the comments it is clear that some people took the tweet to be related to the events unfolding in Ottawa.
A convoy from as far as the western Canadian province of British Columbia drove to Ottawa to protest a Covid-19 vaccine mandate for cross-border truckers that took effect on January 15 in Canada and on January 22 in the United States. Police estimated the protest drew 15,000 supporters to the Canadian capital on January 29.
The protest has become a rallying point for those opposed to ongoing provincial and federal restrictions aimed at curbing the spread of Covid-19. After a week of disruption, Ottawa Mayor Jim Watson urged the federal government on Feburary 7 to appoint a mediator to work with protesters and find a way to defuse the demonstration which has infuriated local residents with incessant honking and diesel fumes.
A reverse image search in Google shows that the photo of the cars and trucks is not from 2022. It can be found in a December 17, 2018 article on CDL Life, a trucking website.
The article says: "More than 600 trucks participated in a convoy that started in downtown Grande Prairie and slowly looped to the airport, and then returned to the starting location in a 90 minute display of support for oil and gas."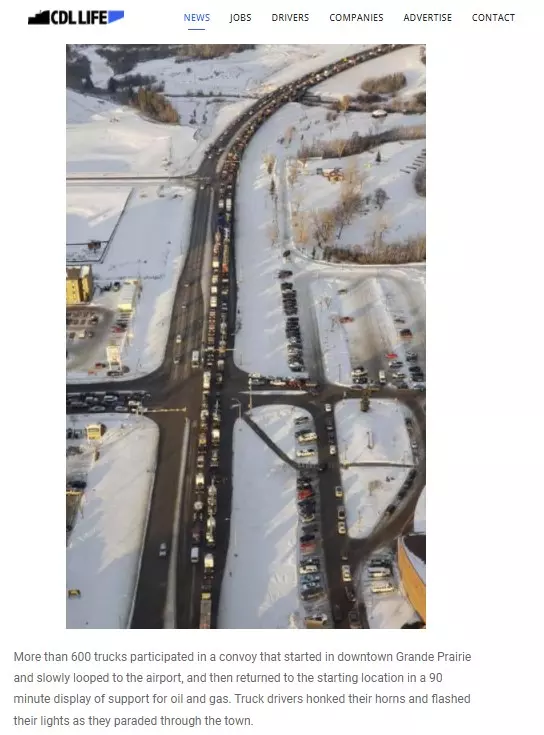 Screenshot taken on February 7, 2022 shows an image on the CDL Life website
The image does not have a photographer credit on the CDL Life website, but AFP had previously confirmed that aerial images of the 2018 Alberta convoy were shot by photographer Ron Potts, who uploaded several similar images to Facebook here on December 16, 2018.
On February 8, 2022, Potts told AFP via Facebook Messenger: "The photo shared by Musk is mine taken Dec 2018 in Grande Prairie."
Canada's "Freedom Convoy" has led to multiple false social media posts featuring photos or videos unrelated to the protest in Ottawa.
Claim :
Aerial convoy photo showcasing Canada trucker protest
Claimed By :
Posts on social media
Do you always want to share the authentic news with your friends?
Subscribed Successfully...
Enter Valid Email Id