Fact Check
Was This Murder Video Shot In West Bengal Or Meerut? Here's The Truth
BOOM found that the video is originally from a shootout in Brazil's Salvador, where an alleged trafficker was shot multiple times on record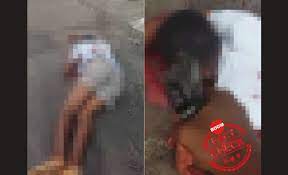 A disturbing video of a man being shot at point-blank range in Brazil's Salvador is viral on social media with misleading claims that the incident happened in West Bengal's Mandir Bazar police station area.
The 26 second long footage, shot by the shooter himself, shows a dead man laying in a pool of blood, as he further pierces the corpse with gunshots.
BOOM received the video on its helpline number (7700906111) for a fact check.

BOOM has chosen not to publish the video, owing to its graphic nature.
Video viral as gunfight in Meerut
The same video has also found its way to Twitter, where it was viral as scenes from a live murder that occurred in Meerut.
The video has been captioned as, "Meerut – This live murder video is viral. Panic in Meerut because of gunshots. The deceased was attacked with a blizzard of gunshots. The video is viral on social media. SSP Ajay Sahni has ordered an enquiry in the video."
(Original text in Hindi: मेरठ- लाइव मर्डर का वीडियो वायरल ताबड़तोड़ गोलियों की गूंज से मेरठ में मची है सनसनी .. .. ! मृतक को एक के बाद एक गोलियों से छलनी किया गया .. .. ! सोशल मीडिया पर जमकर वायरल हुआ है वीडियो .. .. ! एसएसपी अजय साहनी ने वीडियो की जांच कराने की बात कही है .. .. ! )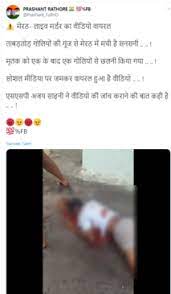 Furthermore,
the video was also tweeted by News 18 Uttar Pradesh with the same narrative.
The Meerut Police replied to the news channel's now deleted tweet stating that the incident is not from the area.
Fact Check
BOOM could ascertain that the video is not from India as the assailants spoke in Portuguese. BOOM found a reply on one of the viral tweets which suggested that the incident happened in Brazil. An image from the same incident was uploaded to the news bulletin, shared in the reply.
According
to the report, the incident happened in Amaralina, Salvador.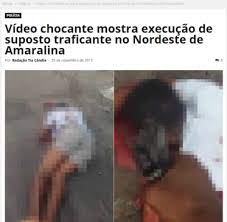 We then looked up on YouTube with relevant keywords, and were directed to a longer version of the same video, that was uploaded in December, 2015. Men can be heard speaking Portuguese in it.
According to local news reports, the victim, an alleged trafficker was killed in the Boqueirão region, located in the northeastern neighborhood of Amaralina, in Salvador over a spat with local goons. Amaralina is a Brazilian town infamous for its association with drug lords and crime.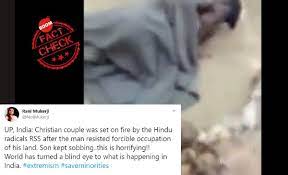 Do you always want to share the authentic news with your friends?
Subscribed Successfully...
Enter Valid Email Id