Fact Check
The Top Fake News This Week That You Almost Believed
In this week's News You Almost Believed, we bring you the truth behind viral photos and videos.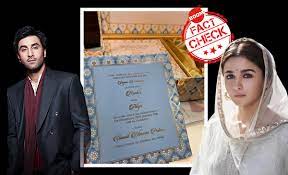 An invitation announcing the wedding dates of actors Alia Bhatt and Ranbir Kapoor is viral on social media. The invite says the ceremony is to be held at Umaid Bhawan Palace but has spelling and grammatical errors. In the invite, Alia Bhatt has been introduced as the daughter of 'Mrs Soni and Mr Mukesh Bhatt'. Alia is the daughter of Soni Razdan and Mahesh Bhatt. Mukesh Bhatt named as her father in the invite is her uncle. The invite claims the duo are set to get married on January 22, 2020. The invite also mentions that Ranbir's parents actors Rishi and Neetu Kapoor are hosting the 'Sagan ceremony'. BOOM contacted a family member of Ranbir Kapoor who refused to come on record but hinted at the absurdity of the error-riddled invite being sent out by the family. Read more about it here.
Messages suggesting Cadbury is giving out free hampers on its anniversary have been circulating on social media with many people believing these claims. Some of the messages claimed that Cadbury was giving out 500 hampers, some said 1500 free hampers, another said 12 free chocolate boxes to everyone as it is their 110th anniversary. But when BOOM contacted Mondelez India, they confirmed that they are not running any such promotion. They said that this is a fake website link in circulation under the Cadbury name promising free chocolates. Read more about this message here.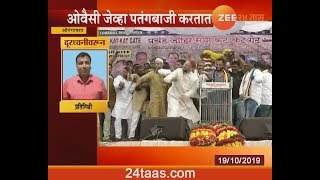 Suresh Chavhanke, of Sudarshan News, posted a video of Assaduddin Owaisi dancing in an election rally with a false claim he was celebrating the murder of Kamlesh Tiwari, Hindu Samaj leader. BOOM found that Owaisi, president of All India Majlis-e-Ittehadul Muslimeen (AIMIM) danced on October 17 a rally in Maharashtra, a day before Tiwari's murder on October 18. Read all details about Owaisi's Kite-dance here.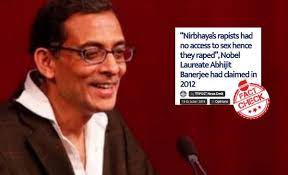 A 2012 opinion piece by Abhijit Banerjee has been revived by The Frustrated Indian, a right wing news website, falsely claiming that the Nobel Laureate said, "Nirbhaya's rapists had no access to sex hence they raped." BOOM found that Abhijit had written the opinion piece on October 30th, months before the Nirbhaya rape case actually happened. Read the facts about Abhijit Banerjee's opinion piece here.
A 2018 footage of a staged village drama in Rajasthan has been revived as a real incident of child sacrifice. The video shows a procession of marching people, carrying what looks like the severed head of a young boy. Some of the people marching ahead are also seen carrying swords with alleged blood stains on them. BOOM reverse searched the image and found articles dating back to October 2018 stating that child sacrifice was staged and the procession was meant as entertainment. Read all about the procession here.
Do you always want to share the authentic news with your friends?
Subscribed Successfully...
Enter Valid Email Id