Shirin Dalvi: Testing The Limits Of Freedom Of Expresssion
Our special series on people who have been victimised for saying what they think. Between legal action, violence and harassment, they have paid a heavy price for the right to freedom of expression.
Shirin Dalvi, Journalist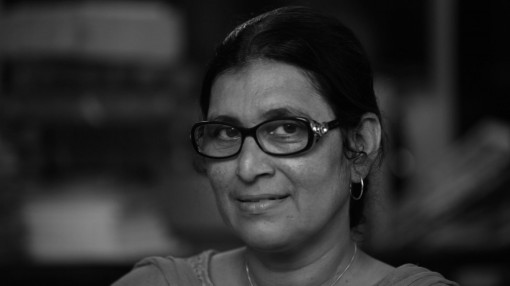 On January 7, 12 members of the editorial team of French satirical magazine Charlie Hebdo including the editor were murdered by three gunmen for printing cartoons of the Prophet Mohammed in 2006 and 2011 in Paris. The incident brought global attention to the conflict between free speech and extremist action to prevent it and in particular the violent reaction of some Muslims to criticism and caricature of Islam.
The episode had life-changing repercussions for Shirin Dalvi the Mumbai editor of Urdu daily, Avadhnama. A  bi-lingual newspaper published in Hindi and Urdu, Avadhnama is headquartered in Lucknow, and listed in the name of one Taqdees Fatima Rizvi.
Avadhnama's January 17 edition in reporting the news of the attack on Charlie Hebdo had used one of the cartoons first published by Charlie Hebdo in 2006. Some local readers found it offensive and saw it as an insult to the Muslim community. On January 17, Dalvi, a 47-year-old journalist from Mumbra and India's only woman editor of an Urdu daily was charged under Section 295A of the IPC, 1860 for outraging religious sentiments by insulting religion with "malicious intent".
The cartoon published by Charlie Hebdo in 2006 had depicted Prophet Muhammad lamenting and covering his face with the caption, "Mahomet débordé par les intégristes" ("Muhammad overwhelmed by fundamentalists").
Readers of Avadhnama offended by the use of the cartoons filed three FIRs against Dalvi at police stations in Thane and Lower Parel. Dalvi, fearing attacks on herself as well as her family, went into 'hiding' for about 10 days. She finally surrendered  on January 28 and was released on bail in an hour.
After six months of lying low, Dalvi finally agreed to speak to BOOM and relive the experience. "I would first want to begin with an apology for having printed the title cover of Charlie Hebdo. It was a mistake and I had no intention to hurt anybody's feelings. I firmly believe in Prophet Mohammed – sallallahu alahi wa sallam – Peace be upon Him."
The three different cases against Dalvi have been clubbed together and are being argued in the Bombay High Court by senior advocate Mihir Desai. Meanwhile, the Awadhnama has been shut down and she has been out of work. Shirin, who has never worn a burqa, now wears one to avoid being recognised and harassed.
"Not many people are happy that I have achieved what I have in my 28 years of experience. Undoubtedly, it was my biggest mistake to let that older cover title of the french magazine go into print. I am neither an RSS agent nor a Taslima Nazreen follower as I have been portrayed by many since the incident. I am aware of the fact that it was a grave mistake on my part but I can only request people to forgive me and approach this incident with knowledge, acceptance and wisdom, not violence," says Dalvi.

Watch Dalvi's entire interview here.
Also, on 'Testing The Limits Of Freedom Of Expression', cartoonist Aseem Trivedi, filmmaker Anand Patwardhan and Tarakant Dwivedi, crime reporter share their experience.