Tarakant Dwivedi: Testing The Limits Of Freedom Of Expression
Our special series on people who have been victimized for saying what they think. Between legal action, violence and harassment, they have paid a heavy price for the right to freedom of expression.
The violent massacre of cartoonists at French magazine Charlie Hebdo, the outrage and lawsuit against the comedy group AIB, the new directives to filmmakers from India's Central Board for Film Certification (CBFC) and Tamil writer Perumal Murugan declaring that he has quit writing are just some cases that have reignited the debate on the right to freedom of expression.
In this special series, Boom documents the experiences of people who have been at the receiving end of both legitimate and illegitimate action for saying what they think.
Tarakant Dwivedi, Crime Reporter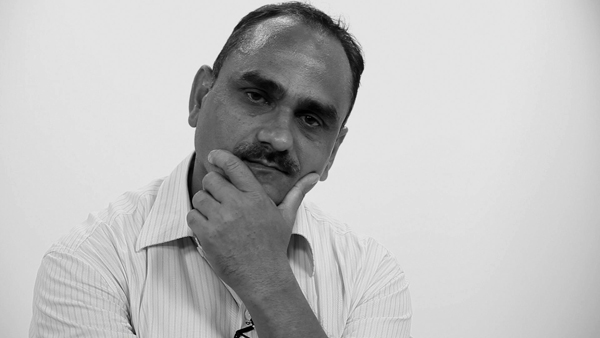 45-year-old Tarakant Dwivedi has been reporting on the crime beat in Mumbai for the past 20 years under the pen name Akela. He was arrested by the government railway police (GRP) in May 2011.
His report about the weapons lying in a Railway Protection Force armoury with a leaking roof at the Chhatrapati Shivaji Terminus was published in June, 2010 when he was working at Mumbai Mirror.
He was arrested under the stringent Official Secrets Act, 1923 and Section 447 of the Indian Penal Code, 1860 on charges of trespassing that sparked an outrage in the media and drew strong condemnation from the Editors Guild of India.
While the charges of trespassing have been dropped, Dwivedi continues to report stories and is undaunted by the experience. He currently writes for his own online news portal called Akela Bureau of Investigation (ABI). You can read his articles on crime and investigation on www.abinet.org.
He cites the killing of Jyotirmoy Dey, a Mid-Day crime reporter as the biggest example of arresting freedom of expression forever. Dwivedi recalls, "When I was arrested, Dey sir went from being a friend to my older brother. When I was in the lock-up and then in hospital for a few days, he fought for my release outside. He pooled together all his resources to help get me released. After my release on May 22, I waited to try and find the right opportunity to express my gratitude towards him, but the chance never came."
Also, on 'Testing The Limits Of Freedom Of Expression', cartoonist Aseem Trivedi and filmmaker Anand Patwardhan share their experience.