Inactive On WhatsApp For 4 Months? Here's What Happens
After 120 days of inactivity, Kashmiri users disappear from WhatsApp groups.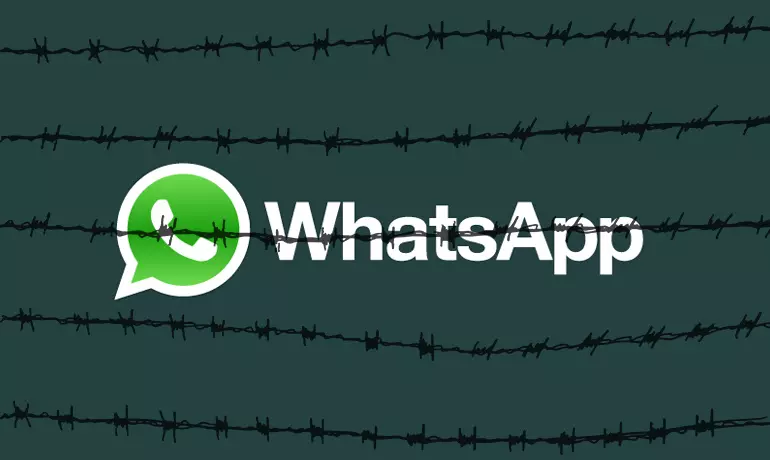 After four months of internet blockade in the valley, Kashmiri users are experiencing mass deactivation of their WhatsApp accounts due to long term inactivity.
After Buzzfeed's coverage of the issue, many took to Twitter, posting screenshots of large number of people from Kashmir leaving WhatsApp groups, and expressed their anguish at the situation in the region.
Scoop: Kashmiris disappeared from WhatsApp overnight due to a FB policy that deletes inactive accounts automatically after 120 days. The internet has been shut down in Kashmir for 4 months now. No word on any concessions given the circumstances in Kashmir https://t.co/cwTLIPu1vV

— ¯-_(ツ)_/¯ (@PranavDixit) December 5, 2019
Today, everyone witnessed the accounts of their family members and loved ones in #Kashmir automatically being removed from Whatsapp due to 4 months of inactivity. No internet for 4 months. https://t.co/wPQ0AiA6km

— StandWithKashmir (@standwkashmir) December 5, 2019
On August 5, 2019, the Indian government suspended all forms of communication in the Kashmir valley, as it went on to abrogate Article 370 of the Indian constitution.
Four months later, there is still no internet in the region, and its effects have manifested on WhatsApp, with users having their accounts deactivated.
Twitter users went on to question why this happened so suddenly, despite an internet blackout for 120 days.
🛑 @WhatsApp Please pay attention to this. There is no Internet in Kashmir for the past 4 months now, and your algorithm is deleting Kashmiri Whatsapp accounts which have been inactive for over 120 days, for no fault of theirs.@evgenymorozov @zeynep @Snowden @AOC @PopTechWorks https://t.co/PbNRdVTfRi

— Shehla Rashid (@Shehla_Rashid) December 5, 2019
WhatsApp's Policy On Inactivity
So what happens when you remain inactive on WhatsApp for a long period of time? The company's policy on this matter depends on the period of inactivity.
After 45 days of inactivity, account holders will lose their data if he/she logs into WhatsApp from a different phone. According to WhatsApp, this step is taken to avoid carrying over data from one person to another, in case the number has been recycled and given to a different user.
However, after 120 days of inactivity, the user's account is deactivated altogether. BOOM got in touch with a WhatsApp spokesperson who confirmed that Kashmiri users having their accounts deactivated was indeed a consequence of this policy.
"WhatsApp cares deeply about providing users everywhere with the ability to privately communicate with their friends and loved ones. To maintain security and limit data retention, WhatsApp accounts generally expire after 120 days of inactivity. When that happens, those accounts automatically exit all their WhatsApp groups. People will need to be re-added to groups upon regaining access to the Internet and joining WhatsApp again," the spokesperson told BOOM.
This also confirms that users leaving groups en masse is a direct result of inactivity of their accounts, as per WhatsApp's guidelines.
120 Days And Counting
Although Kashmiri users who had their accounts deactivated would probably not be aware of this due to lack of internet, many on social media expressed despair at seeing their friends and family leave the groups they were part of. Some also stated that the mass removal of accounts was symbolic in marking the 4 month period of internet blackout in the region, as the hashtag #KashmirGagged started trending on Twitter.
Sister automatically disappeared from @WhatsApp group because she couldn't use internet for the last 122 days

I remember, initially, voices from India were 'hey, India's blockade on Kashmir is momentary, live with it until normalcy returns' pic.twitter.com/WqosUkrYXz

— Baba Umar (@BabaUmarr) December 5, 2019
While the government had restored landline and postpaid calling services, there is still no access to internet and SMS, causing massive inconvenience for the people in Kashmir.
Dr. Shahnawaz Kaloo, a Delhi-based doctor from Kashmir, told BOOM that people had to come all the way to Delhi to avail internet services for crucial matters.
"My friend had to fill up a form regarding an exam. He had to come all the way to Delhi to fill it up and then went back. Calling on postpaid is working, but there is no SMS service. So there is no OTP related services, including banking and Aadhaar," he said.
After 4 months of total communication blackout, @WhatsApp is automatically deleting Kashmiris from groups.#Kashmir pic.twitter.com/GD1GXKNrX6

— Dr. Shahnawaz B. Kaloo (@DrKaloo) December 4, 2019
Updated On:
2019-12-06T16:45:50+05:30