Uddhav Thackeray Wins Maharashtra Floor Test As BJP Stages A Walkout
The political turmoil in the state has finally come to an end as the alliance has proved its majority in the assembly.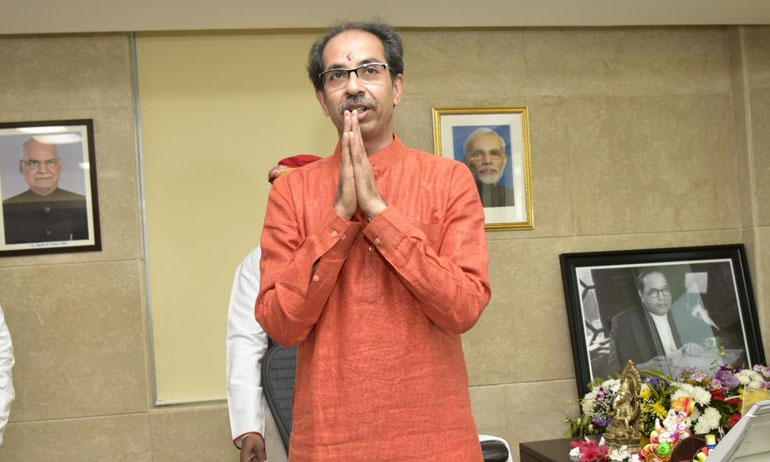 The Uddhav Thackeray-led Maha Vikas Aghadi (MVA) government of the Shiv Sena-NCP-Congress alliance won the floor test easily in the state assembly on Saturday as the Bharatiya Janata Party, now playing the role of opposition in Maharashtra, staged a walkout.
The floor test comes just days after Uddhav Thackeray took oath as the state's 19th chief minister on November 28, 2019 and after the Governor of Maharashtra BS Koshyari had asked Thackeray to prove his majority by December 3.
BJP's Devendra Fadnavis had taken oath on November 23, 2019, as chief minister with NCP's Ajit Pawar as deputy CM in an ambitious and unexpected political play. However, Fadnavis, was forced to resign 80 hours later on November 26 as the junior Pawar backed out and returned to the NCP.
After which the Sena led alliance had staked claim to form the government in the state under a common minimum program with the Congress and NCP.
मुख्यमंत्री मा. श्री. उद्धव साहेब ठाकरे यांनी आज बहुमत चाचणी आधी महाराष्ट्र विकास आघाडीच्या सर्व आमदारांसोबत छत्रपती शिवाजी महाराजांना अभिवादन केले. pic.twitter.com/uNXchz0eX7

— Office of Uddhav Thackeray (@OfficeofUT) November 30, 2019
The trust vote proceeding was conducted live and saw a fiery back and forth between former Maharashtra CM Fadnavis and the speaker after which BJP MLAs staged a walkout.
"Never in the history of Maharashtra Assembly, a trust vote was conducted without electing a Speaker," a combative Fadnavis fired before walking out. "What was the fear this time,?" he asked. The former CM also claimed that the oath ceremony on Wednesday was not taken properly.
Fadnavis also alleged a breach of assembly protocol claiming that the session began without playing 'Vande Mataram' - the national song.

The BJP also objected to the removal of Kalidas Kolambkar as the interim Speaker who was replaced by Dilip Walse Patil of the NCP as the protem speaker for the floor test and the two day special session, after which a speaker would be appointed.
The protem speaker Patil rejected Fadnavis' claim of an 'illegal session', saying that its is being held as per the governor's directions and administered the vote count of MLA's present in the house.
Floor test of Uddhav Thackeray Govt underway in #Maharashtra assembly. pic.twitter.com/AdHKM7NxRG

— ANI (@ANI) November 30, 2019
The ruling alliance got a total of 169 votes in a House of 288, and easily sailed through as the BJP which had won a 105 seats in the assembly election walked out and the opposition vote was not counted.
Total votes in favour of #MahaVikasAghadi Government are 169. https://t.co/4COWoHgoq3

— ANI (@ANI) November 30, 2019
This ends the political saga that had started last week with the early morning swearing in of Fadnavis, his resignation three days later, and the subsequent three party alliance picking Thackeray as the man to lead the state.

Updated On:
2019-12-01T14:44:06+05:30